White Paper
Getting Started with Policy & Procedure Management (Part 2)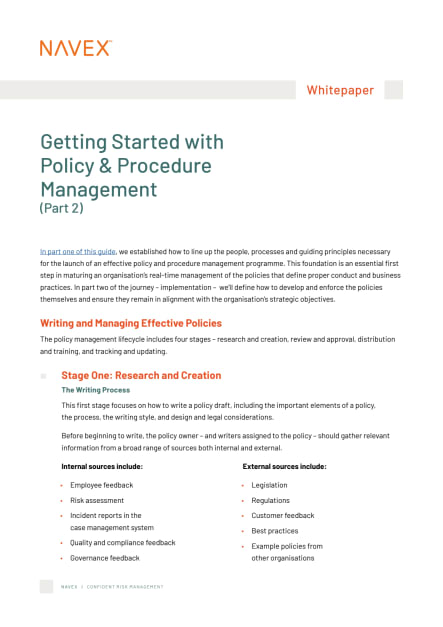 Get instant access to the White Paper
We respect your privacy and won't share your information with outside parties. View our privacy statement.
About this White Paper
In part one of this guide, we established how to line up the people, processes and guiding principles necessary for the launch of an effective policy and procedure management programme. This foundation is an essential first step in maturing an organisation's real-time management of the policies that define proper conduct and business practices. In part two of the journey – implementation – we'll define how to develop and enforce the policies themselves and ensure they remain in alignment with the organisation's strategic objectives.
For anyone responsible for:

Distributing policies, policy management, writing and review, document control, document versioning

What you'll learn:

The four stages of writing and managing effective policies
How purpose-built policy and procedure software can help you manage your programme

Page length:

4 pages