White Paper
Getting Started with Incident Management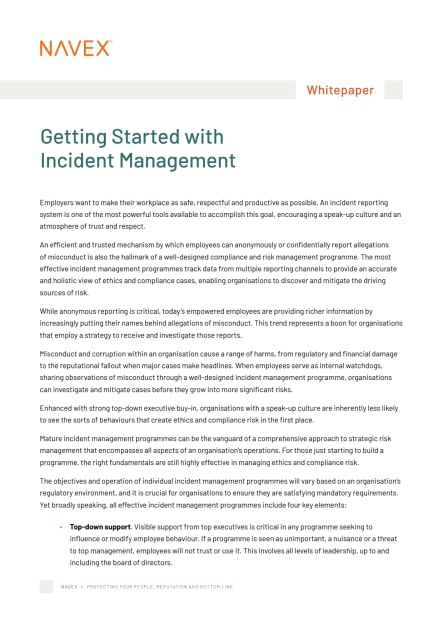 Get instant access to the White Paper
We respect your privacy and won't share your information with outside parties. View our privacy statement.
About this White Paper
Employers want to make their workplace as safe, respectful and productive as possible. An incident reporting system is one of the most powerful tools available to accomplish this goal, encouraging a speak-up culture and an atmosphere of trust and respect. Learn how to get started with building a programme that empowers your organisation to realize the benefits of strong incident management.
For anyone responsible for:

Incident management and hotline intake, capturing incident reports

What you'll learn:

The four key elements of an effective incident management programme
The three essential channels for the intake of reports
How to encourage a speak-up culture and an atmosphere of trust and respect

Page length:

3 pages