White Paper
Getting Started with Compliance Training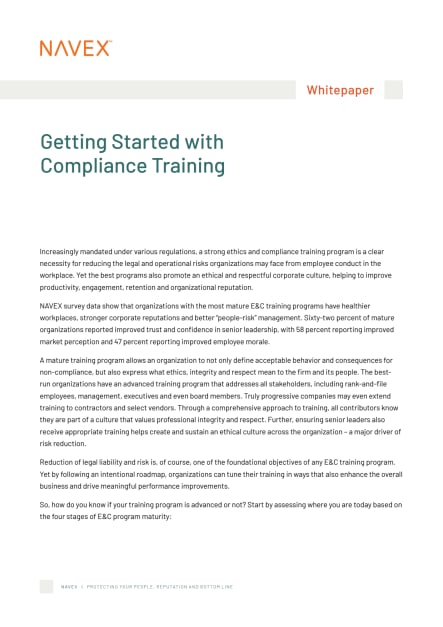 Get instant access to the White Paper
We respect your privacy and won't share your information with outside parties. View our privacy statement.
About this White Paper
More than simply checking a regulatory requirement box, effective E&C training programmes add significant business value. The right training will both reduce "people risk" and strengthen workplace culture in ways that make an organization more resilient, productive and successful. Proactively promote and enable a compliant and ethical culture where employees feel valued, heard, and committed to doing the right things right. Download this Getting Started Guide today.
For anyone responsible for:

Ethics & compliance training programme creation or management

What you'll learn:

The four stages of ethics & compliance programme maturity
How to identify the 'right' risks for optimisation and business alignment
How to measure the success of your E&C training programme

Page length:

3 pages