Sample Policy
Facilities Department Assignment of Vacations: Union Personnel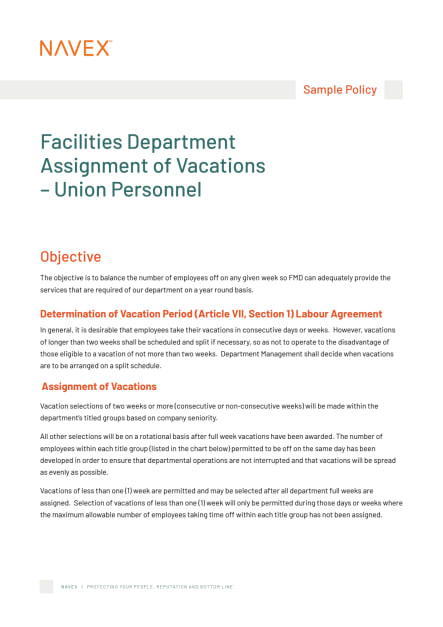 Get instant access to the Sample Policy
We respect your privacy and won't share your information with outside parties. View our privacy statement.
About this Sample Policy
The objective is to balance the number of employees off on any given week so FMD can adequately provide the services that are required of our department on a year round basis.
For anyone responsible for:

Facilities Department assigning of vacations for union personnel