White paper
How ESG Regulation Takes Shape in the EU: Lessons Learned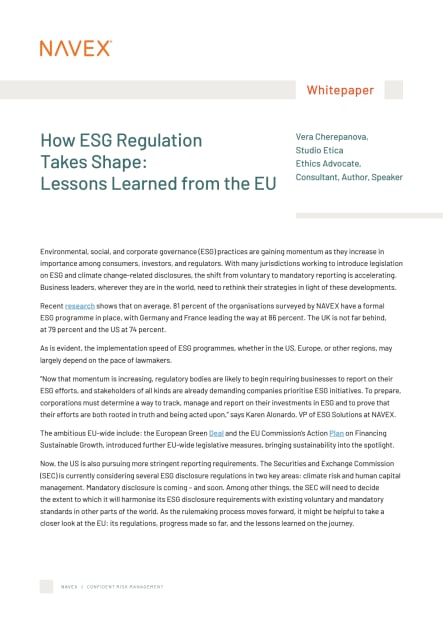 Download the white paper
About this White paper
For anyone responsible for:

ESG program management or creation

What you'll learn:

Why now? What are the reasons behind increasing ESG focus across corporate board rooms? Can your company relate?
Key Focus of Existing ESG Laws in the EU. Learn about the non-financial reporting directive, sustainable financing rules and proposed changes.
What Could Be Ahead. Will the US follow suit? With increased disclosure being expected, what's on the table?