eBook
Top Trends for Managing Operational Risk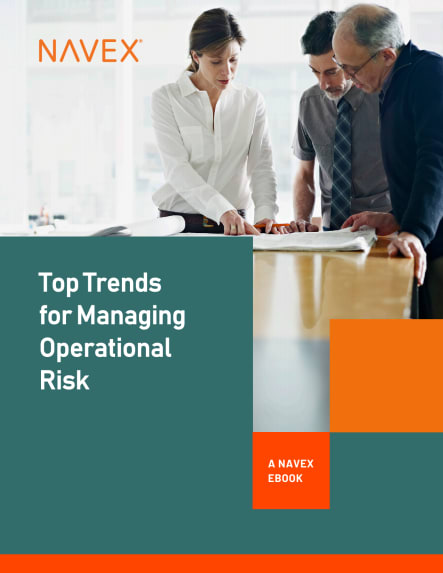 Get instant access to the eBook
By submitting this form, you agree that NAVEX will store and process your personal information above according to our Privacy Statement and may send you thought leadership, marketing emails, and events. You can unsubscribe from communications at any point.
About this eBook
As a procurement professional, you understand how critical it is to manage operational risks in your organization. By adhering to regulatory requirements, you can prevent reputational backlash from third-party risks such as compliance blunders and breaches in data security. Discover the "Top Trends for Managing Operational Risk" and unlock the key to building a strong culture of compliance within your organization to keep things running smoothly. 
Whether you're a seasoned procurement professional or just starting out, "Top Trends for Managing Operational Risk" is an essential resource for anyone looking to stay ahead of the curve. Download the eBook now and gain the knowledge you need to navigate regulatory challenges confidently.
For anyone responsible for:

Procurement or managing third-party vendors

What you'll learn:

The latest regulatory trends and how they impact your organization 
Strategies for staying compliant in a constantly changing environment 
Real-life examples of successful compliance programs and their outcomes  
How to embrace and implement these best practices in your own organization

Page length:

39 pages