White Paper & eBook
Bribery & Anti-Corruption Compliance in the UK & Europe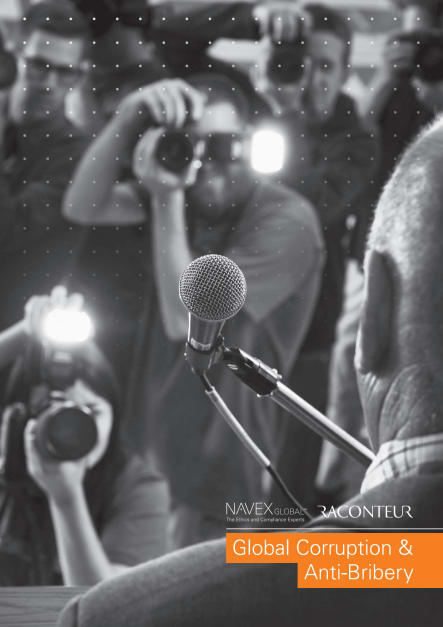 Get instant access to the White Paper & eBook
By submitting this form, you agree that NAVEX will store and process your personal information above according to our Privacy Statement and may send you thought leadership, marketing emails, and events. You can unsubscribe from communications at any point.
About this White Paper & eBook
Think corruption isn't an issue in the UK or Europe? Think again. 64% of people think corruption is part of the UK business culture. In fact, corruption costs €120 billion (£100 billion) every year. How can your organisation design a compliance programme to stay ahead of anti-corruption and anti-bribery laws?
For anyone looking to:

Increase visibility of potential bribery and corruption and reduce risk associated with corruption

A series of five articles examining:

Which high-risk anti-corruption areas your organisation should focus on now
How to enforce compliance policies throughout your company
How to properly manage your third-party risk or corruption
How compliance can prepare for evermore punitive bribery and anti-corruption legislation and the added business benefits it brings
How the European Commission and UK Government are getting tough on corruption with a crackdown that more than matches efforts by US authorities
The UK Bribery Act's increasingly global reach
The mounting pressure on businesses and governments to strengthen professional integrity, build trust and fight corruption
How bribery and corruption not only an assault the rule of law, they significantly affect company profits and ethical business behaviour

Page length:

14 pages