White Paper & eBook
How to Conduct an Ethics & Compliance Risk Assessment: A 12-Step Guide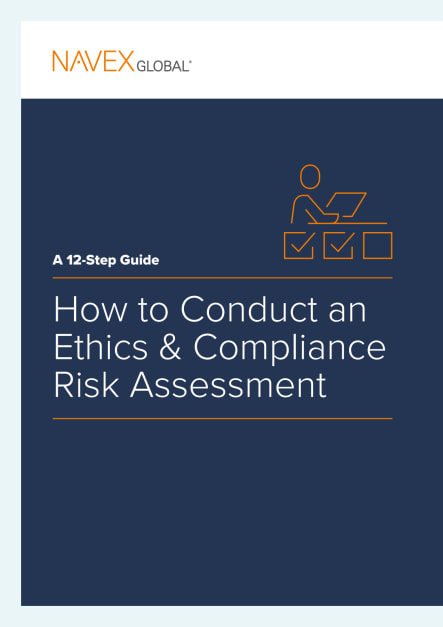 Get instant access to the White Paper & eBook
We respect your privacy and won't share your information with outside parties. View our privacy statement.
About this White Paper & eBook
An E&C risk assessment can help you understand where unethical or illegal conduct might occur within your organisation. This detailed guide offers a 12-step framework that will help you complete your own ethics and compliance risk assessment. Armed with your findings and action plan, you will be equipped to develop and implement an effective and ethics and compliance programme.
For anyone responsible for:

Ethics and compliance programme reviews and risk assessment, legal counsel and risk management

What You'll Learn:

What is an ethics & compliance risk assessment?
Why Are ethics & compliance risk assessments important?
A closer look at COVID-related business risks
How to plan, implement and measure an ethics & compliance risk assessment

Page length:

40 pages