Definitive Guide
Definitive Guide to Compliance Programme Assessment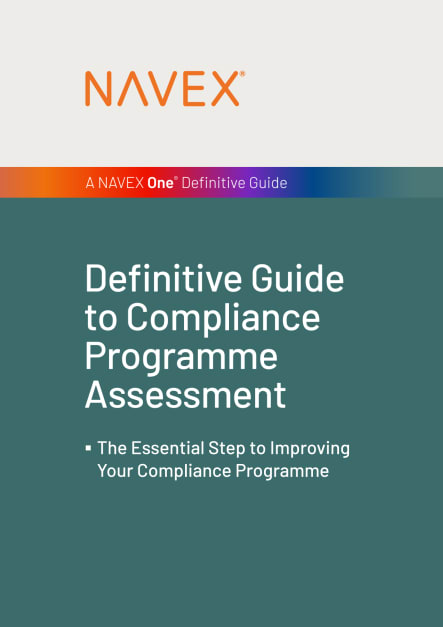 Get instant access to the Definitive Guide
By submitting this form, you agree that NAVEX will store and process your personal information above according to our Privacy Statement and may send you thought leadership, marketing emails, and events. You can unsubscribe from communications at any point.
About this Definitive Guide
A comprehensive resource full of advice and best practices. Designed to help organisations evaluate and improve general ethics and compliance programmes, it is particularly useful for developing anti-bribery and corruption measures, through using industry evidence and insights.
For anyone responsible for:

Ethics and compliance programme reviews and assessment, policy management

What you'll learn:

How internal and external parties define programme effectiveness
The eight essential components of an effective ethics and compliance programme
How to share your assessment in a meaningful way
and much more!

Page length:

25 pages