Download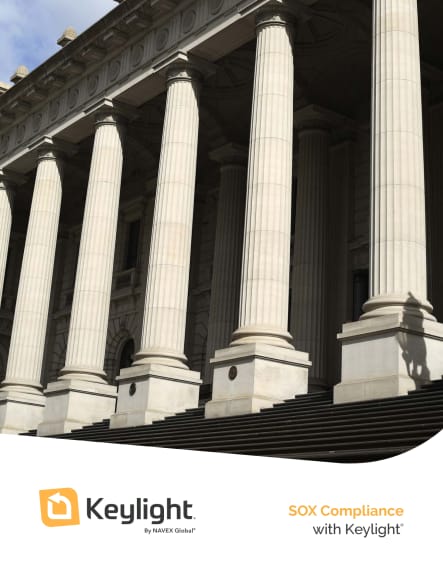 About this Datasheet
Meet more stringent SOX requirements with an agile solution that scales to meet today's and tomorrow's needs. Lockpath integrates compliance and audit procedures, reducing SOX time and costs.
For anyone responsible for:

SOX compliance

What you'll learn:

How to bring efficiency and effectiveness to your SOX compliance program

Read the Datasheet

SOX Compliance

Compliance with the SarbanesOxley Act (SOX) is an accepted responsibility of running a public company in America. Most organizations, having performed this exercise for the better part of 15 years, complete SOX activities using spreadsheets, email and word processing, all maintained in shared drives. However, these tools don't effectively scale or provide workflow capabilities to automate the growing list of disclosures included within SOX requirements, or even facilitate the chain of command sign-offs required.

What if you could change your company's SOX compliance program to be more efficient and effective?

Download the datasheet to learn more.

About NAVEX

NAVEX's GRC software and compliance management solutions support the integrated risk, ESG and compliance management programs at more than 13,000 organizations worldwide.
Want to learn more about SOX Compliance?