Download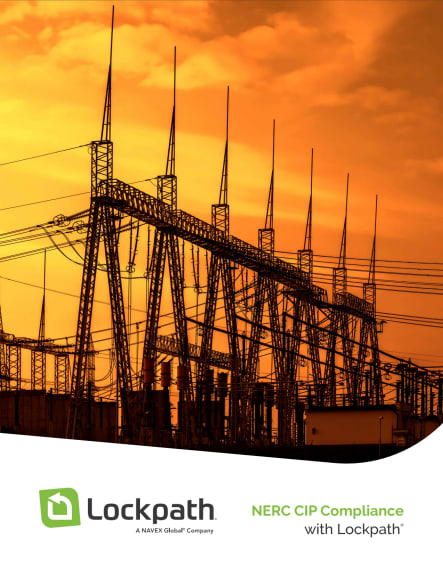 About this Datasheet
Satisfy NERC CIP requirements with efficiency and exacting detail. Rely on Lockpath not only for compliance but also for managing IT security and vendor risk. Information in Lockpath is centrally stored and easily shared for cross-departmental collaboration.
For anyone responsible for:

NERC CIP compliance

What you'll learn:

How to streamline compliance with NERC CIP requirements and increase accountability in your organization

Read the Datasheet

NERC CIP Compliance

Rely on Lockpath to manage NERC CIP compliance and risk
A lot of things interfere with NERC CIP compliance. Workloads and skill sets don't always come together. Communication and collaboration? Everyone seems to work independently. And just when you get comfortable complying with NERC standards, the standards change.

This puts you between a rock and a hard place. Despite your best efforts, you're dealing with gaps, increased risks, and vulnerabilities. You're concerned, and for a good reason, because many of the NERC CIP standards relate to cybersecurity. A compliance failure is addressable; a cyber incident involving a utility could be disastrous.

Manage NERC CIP compliance and risk with a technology platform designed for compliance and integrated risk management.

Download the datasheet to learn more.

About NAVEX

NAVEX's GRC software and compliance management solutions support the integrated risk, ESG and compliance management programs at more than 13,000 organizations worldwide.
Want to learn more about NERC CIP Compliance?