Datasheet
IT Risk Management
Download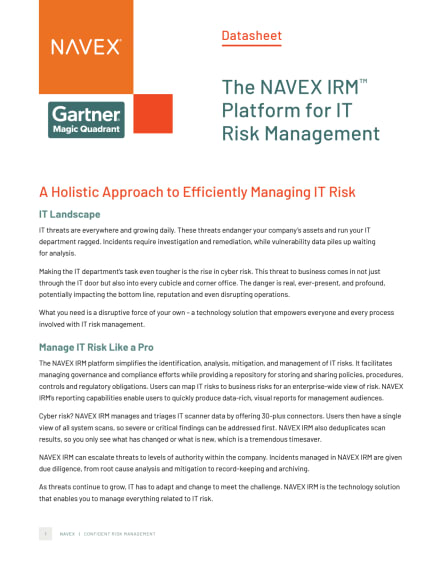 About this Datasheet
Streamline and automate IT risk management processes. Use NAVEX IRM to identify and correlate IT assets with vulnerability data, as well as manage and triage cyber risk data. Also use the NAVEX IRM platform to maintain a controls library, conduct risk assessments and produce high-level reports or interactive dashboards. The platform empowers everyone and every process involved in IT risk management.
For anyone responsible for:

IT risk management

What you'll learn:

How to bring efficiency and effectiveness to the identification, analysis, mitigation and management of IT risks
Want to learn more about IT Risk Management?