Download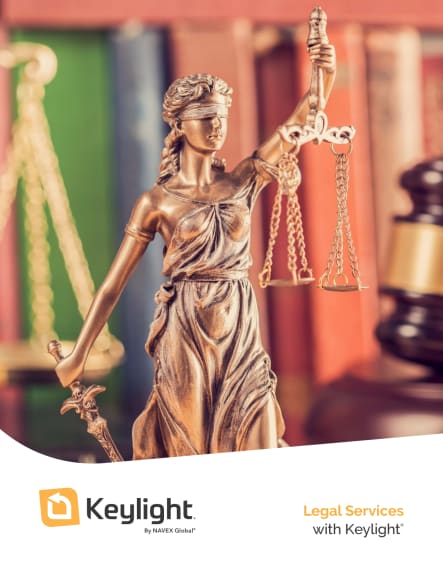 Datasheet
Compliance and Risk Management for the Legal Industry
Download
About this Datasheet
Manage IT risk and help protect client data with Lockpath. Use the platform to identify, analyze, mitigate and manage IT risks that impact information security. Map controls to regulations, standards, even contracts, so you can follow requirements easier.
Intended Audience:

Legal services, general counsel

What you'll learn:

How to step up legal's approach to managing IT risks and information security with Lockpath.

Read the Datasheet

Compliance and Risk Management for Legal Services

After years of helping corporate clients comply with evolving regulations, law firms have in recent years become subject to increasing scrutiny. Firms are being challenged to comply with regulations their clients must follow. As a result, the legal sector has gone from being one of the least regulated industries to having a multitude of different guidelines to follow.

Most law firms lack the internal infrastructure and mature business processes to handle the relatively new responsibilities of compliance, risk, and audit management. They rely too heavily on physical documents, spreadsheets and shared drives to store and manage client data.

These disparate sources of information hinder the process of responding to client risk assessments and preparing for audits. This approach also puts client data at risk of being breached, which endangers the trust on which all attorney-client relationships depend. And relying on manual processes wastes time and money, and diverts resources away from revenue-generating tasks.

The legal industry needs more efficient and effective methods to achieve objectives based on policies and international operational standards, control and manage threats that can disrupt its business, and ethically demonstrate compliance with laws, regulations and client directives

Download the datasheet to learn more.

About NAVEX

NAVEX's GRC software and compliance management solutions support the integrated risk, ESG and compliance management programs at more than 13,000 organizations worldwide.
Want to learn more about Compliance and Risk Management?