Datasheet
Compliance and Risk Management for the Healthcare Sector
Download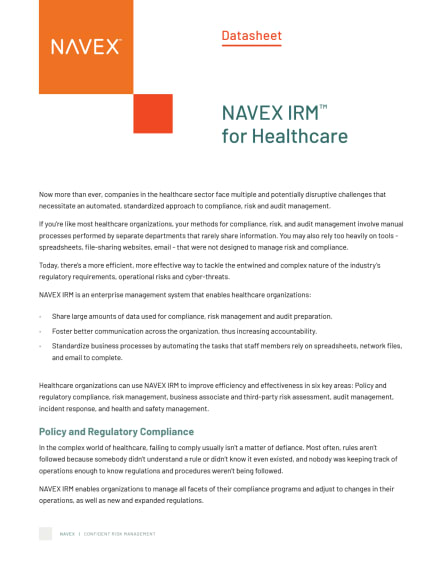 Datasheet
Compliance and Risk Management for the Healthcare Sector
Download
About this Datasheet
Healthcare organizations can use NAVEX IRM to improve efficiency and effectiveness in six key areas: Policy and regulatory compliance, risk management, business associate and third-party risk assessment, audit management, incident response, and health and safety management.
Intended Audience:

Healthcare organizations

What you'll learn:

How to evolve from inefficient compliance, risk and audit management tasks to a centralized, streamlined program.
Want to learn more about Compliance and Risk Management?