Brochure
Compliance and Risk Management in Higher Education
Download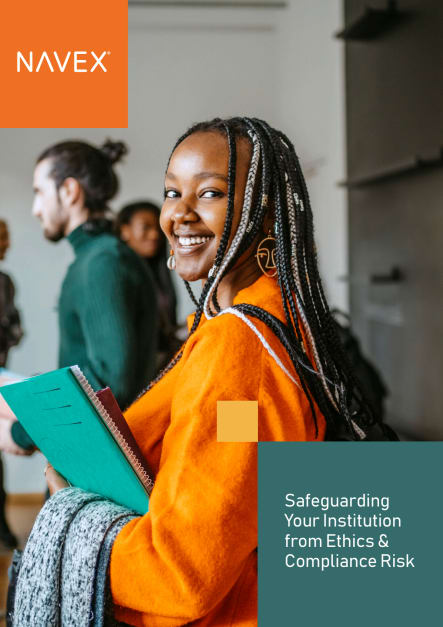 Brochure
Compliance and Risk Management in Higher Education
Download
About this Brochure
NAVEX. Delivering safer, stronger, and more sustainable outcomes through intelligent GRC management that helps universities and colleges of all sizes fulfill their duty of care. NAVEX One Governance, Risk, and Compliance Information System (GRCIS) provides the holistic view of risk, automated processes, and insights needed to reach more people, create better learning and living environments, and ensure no cases fall through the cracks.
Intended audience:

Higher education institutions

What you'll learn:

How to unify the higher education environment with a centralized compliance and risk management solution.
Want to learn more about Compliance and Risk Management?