Benchmark Report
Policy & Procedure Management Top Market Trends & Analysis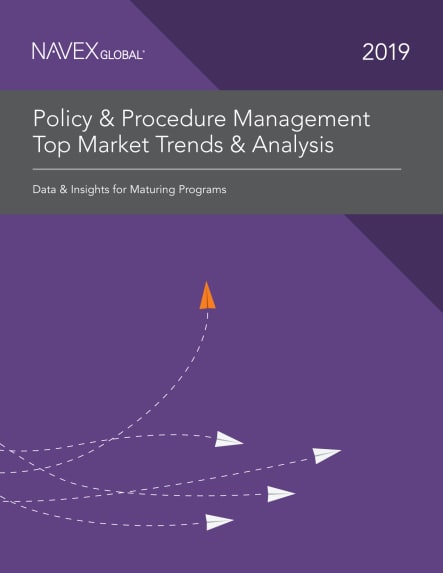 Get instant access to the Benchmark Report
We respect your privacy and won't share your information with outside parties. View our privacy statement.
About this Benchmark Report
Compare your policy and procedure management program to industry standards and identify where your program needs improvements. Read the top challenges policy management programs face in 2019 and expert recommendations on meeting those challenges.
For anyone responsible for:

Creating policies and/or procedures, managing and distributing policies, tracking employee attestations, document versioning, training on policies

What you'll learn:

Where organizations are struggling with policy management
What the best organizations do to create efficiency in their program
How organizations are starting to comply with new DOJ guidance
How automated systems improve results and satisfaction for policy management

Page length:

8 pages
Learn how to put PolicyTech to use in your own organization