Get Training That Meets Legal Requirements Without Boring Your Employees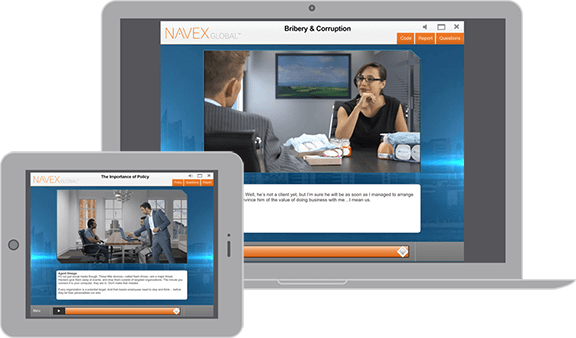 The training you buy will affect all the employees in your organization. Let's get it right. Click the button and we'll ask you a few questions to suggest a course package that's right for you.
Talk now? Call us on +44 (0)20 8939 1650.
Request Pricing and Get a Free Course Trial
We respect your privacy and won't share your information with outside parties. View our privacy statement.
Thank you for your interest in Online Training. A NAVEX representative will contact you shortly. If you have any immediate questions, please give us a call on +44 (0)20 8939 1650.