Micro Learning
Confidential Information: Understanding Confidential Information
Course Preview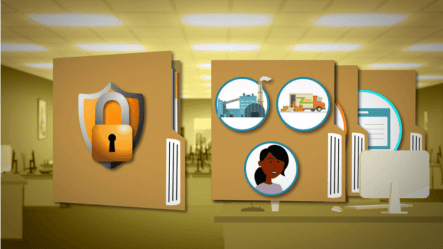 Try it for free!
We respect your privacy and won't share your information with outside parties. View our privacy statement.
Thank you for your interest in our online compliance training solutions. A NAVEX representative will contact you shortly. If you have any immediate questions, please give us a call 1-866-297-0224.
Keeping confidential information private is critical. But in order to do this, employees must be able to recognize what's considered confidential. This micro learning will help them to do that, by exploring the variety of forms that confidential information can take and stressing the importance of protecting it.
This course works well with