Micro Learning
Harassment: Types of Sexual Harassment
Course Preview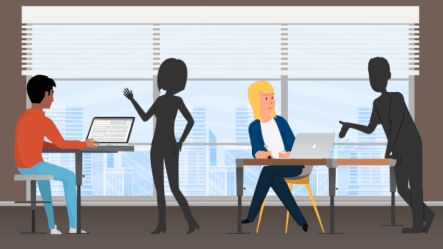 Thank you for your interest in our online compliance training solutions. A NAVEX representative will contact you shortly. If you have any immediate questions, please give us a call 1-866-297-0224.
Sexual harassment has the potential to exist in any workplace, and at any level. This micro learning explores the various forms sexual harassment can take, from managers asking for or demanding sexual favors to the sexual jokes and innuendos anyone can make that can lead to a negative work environment. An emphasis is placed on the fact that harassment of any kind is not tolerated.
This course works well with
Workplace Harassment Training

Workplace harassment training courses, including online sexual harassment training, help prevent harassment in the workplace. Learn more from NAVEX.

Global Workplace Harassment

Designed for companies with workforces around the world, Global Workplace Harassment speaks to employees at any organization in any location about creating a culture of respect and inclusion, free of unlawful discrimination and a variety of harassing behaviors.