Micro Learning
Cyber Security: Social Engineering
Course Preview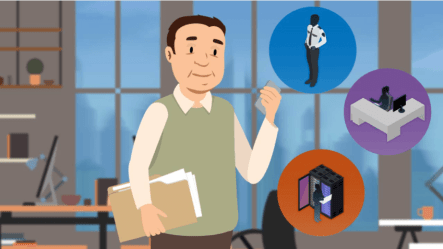 Thank you for your interest in our online compliance training solutions. A NAVEX representative will contact you shortly. If you have any immediate questions, please give us a call 1-866-297-0224.
Social engineering is a common tactic that cyber criminals use to trick employees into providing the information needed to circumvent security measures. This micro learning aims to prevent employees from falling victim to these schemes by explaining what they are, how they work, and how to identify and avoid them.
This course works well with
Cybersecurity (Basics)

Cybersecurity training covers how data and systems can be breached, and shares essential practices for passwords, email usage and technology to protect digital information and physical access.

Cybersecurity (Advanced)

Cybersecurity training designed to educate managers on how to protect their organization from cyber security risks.