Adaptive Learning
CCPA and CPRA for Organizations
Course Preview
Thank you for your interest in our online compliance training solutions. A NAVEX representative will contact you shortly. If you have any immediate questions, please give us a call 1-866-297-0224.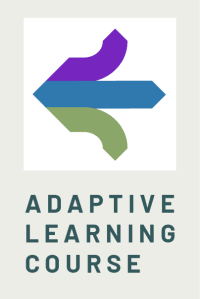 California takes privacy seriously. Laws like the California Consumer Privacy Act (CCPA), and amendments such as the California Privacy Rights Act (CPRA) establish strict requirements regarding how organizations collect, use and disclose personal information. They also grant consumers specific rights to access and control that information. 
CCPA and CPRA for Organizations prepares employees for compliance by defining key terms such as "consumer," "personal information" and "sensitive personal information," and lays out best practices for the collection, use and processing of personal information. It provides guidance on selling and sharing personal information, as well as protecting it. Employees will also learn how to handle consumer rights requests, including access and deletion. 
Privacy rights are serious, and violations can be costly. Knowing how to navigate California privacy law is the first step to prevention and protection.
Course Details
All Learners
Key concepts covered in this course:
Definitions of consumer, personal information and sensitive personal information
Guidelines for proper collection of personal information
Key questions to ask when processing or using personal information
The definition of and differences between selling and sharing personal information
Monitoring third parties to ensure they follow the organization's policy and the law
Notification of third parties when a consumer makes a request
Providing proper notice to consumers
The right to access
The right of deletion (erasure)
The right to correction
The right to opt out of selling and sharing
The right to non-discrimination for exercising rights
Handling requests appropriately
Careful storage of personal information
Following records management policy
Technology best practices
Guidelines for handling actual or suspected data incidents
The responsibility to help protect personal information and consumer rights
The importance of following policy and the law
A reminder to report data incidents and misuse
An opportunity to review key policies and certify
This course works well with