Request a demo

Demo successfully requested! A team member will reach out soon to schedule your demo session.

If you need help or want further info in the meantime, feel free to give us a call on +44 (0)20 8939 1650.

Have a nice day. :)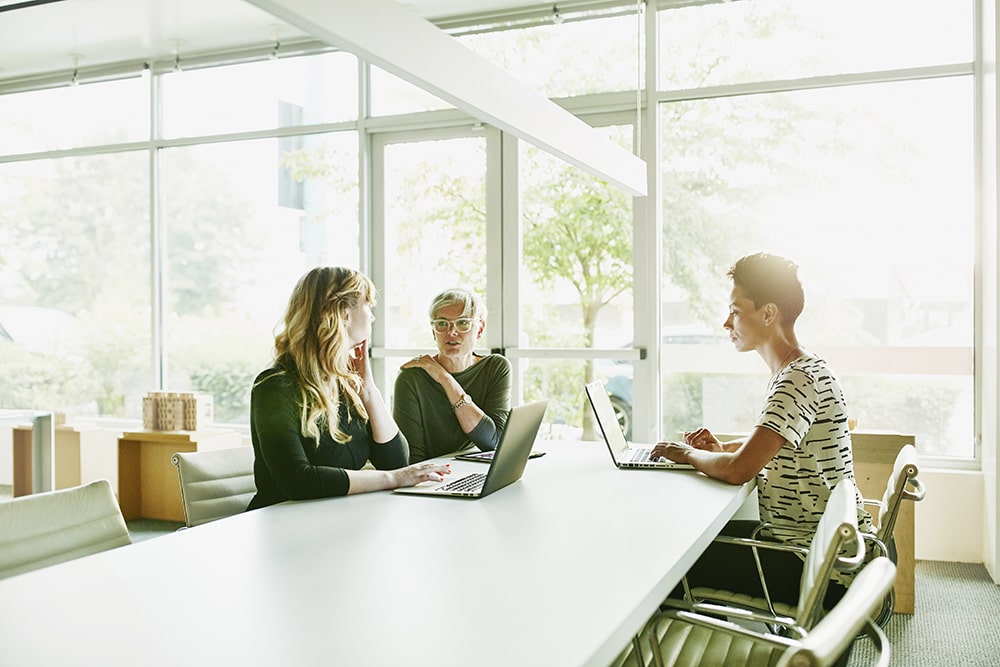 Know Your E, S, and G Impact
ESG teams today need to know how their business affects communities and natural environments around the world. NAVEX ESG brings together the environmental, social, and governance metrics that matter.
Download the Datasheet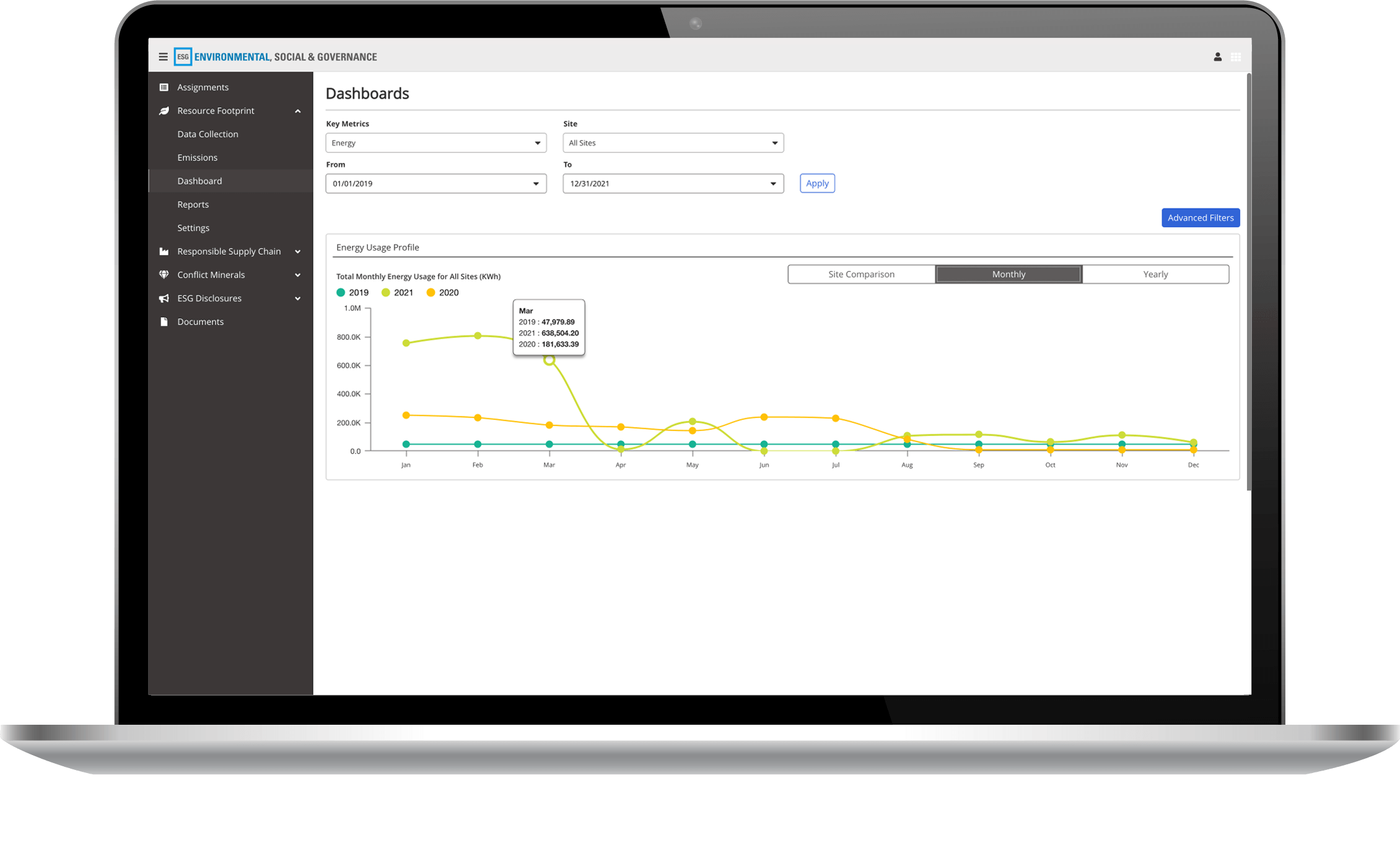 Create a Shared Vision of ESG With a Single Source of Truth
Automate Resource Data
Easily acquire utility bill data across water, electricity, waste and natural gas.
Calculate GHG Scopes 1, 2 and 3
Your emissions footprint is automatically calculated according to international standards for Scopes 1, 2, and 3.
Know Your Social Impact
From community volunteer hours to diversity, equity, and inclusion, you'll be able to keep track of your progress.
Simplify Reporting
When reporting time comes, you won't be lost tracking down data in spreadsheets or emails. All your ESG key performance indicators are now in one place.
Unify Your Stakeholders
ESG performance management is cross-functional by nature. You'll be able to assign clear ownership and demonstrate results across the business.
Record Goals and See Progress
Track progress to goals – such as net zero and science-based targets – and see progress over time. Site-level factors give you the clearest view of areas for optimisation.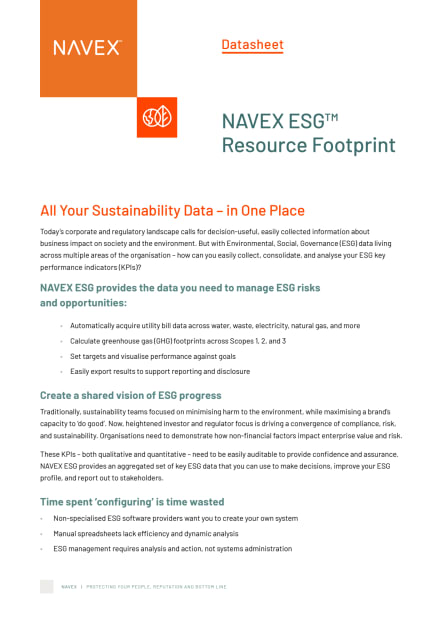 NAVEX ESG™ Resource Footprint
NAVEX ESG's Resource Footprint Management collects, calculates and reports your environmental footprint across all your locations around the world.
Learn More