European Attitudes Towards Whistleblowing 
The EU Whistleblower Protection Directive, which recently came into force December 2021, has been designed to legally protect people who report breaches of the European law. But to what extent do companies understand the new rules and are they prepared to follow them? To answer these questions, look at the data within the infographic and to learn about how the readiness to comply with the Directive varies between countries.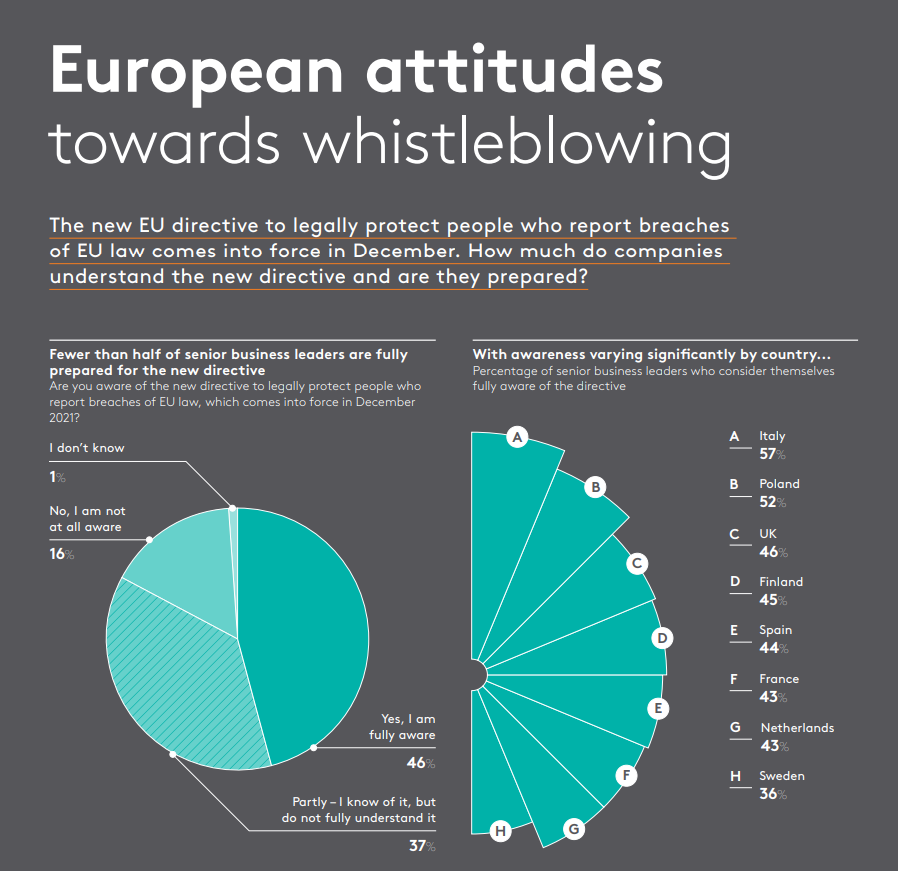 By submitting this form, you agree that NAVEX will store and process your personal information above according to our Privacy Statement and may send you thought leadership, marketing emails, and events. You can unsubscribe from communications at any point.