NEW RELEASE
2023 Hotline & Incident Management Benchmark Report
An efficient and trusted mechanism by which employees can anonymously or confidentially report allegations of suspected or actual misconduct is the hallmark of a well-designed compliance program.
Each year, the NAVEX Hotline & Incident Management Benchmark report delivers a deep analysis of the world's largest database of employee incident – whistleblowing – reports. This annual report is recognized as an industry standard and used by organizations around the globe to measure the performance of their own programs.
Download your copy today!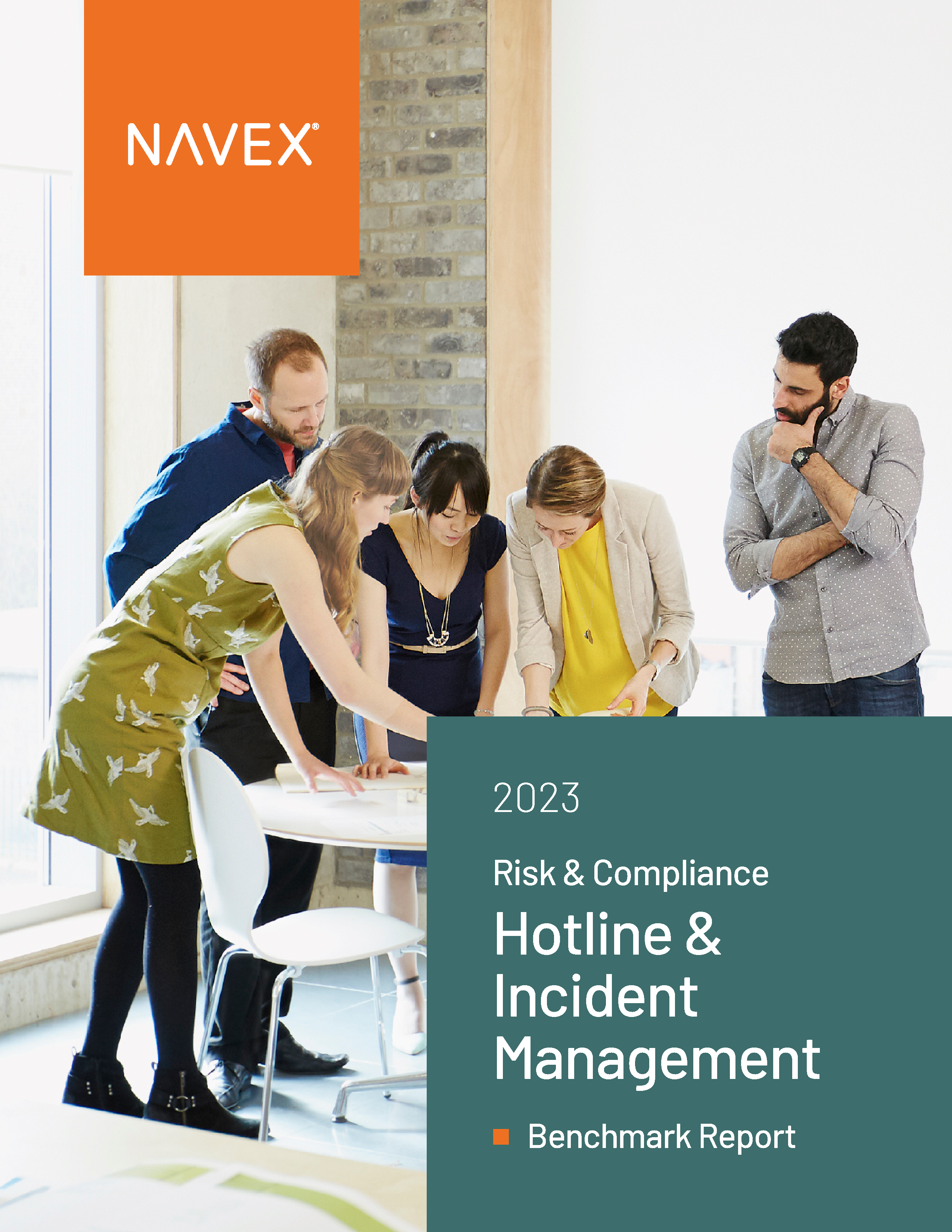 Download Your Report
By submitting this form, you agree that NAVEX will store and process your personal information above according to our Privacy Statement and may send you thought leadership, marketing emails, and events. You can unsubscribe from communications at any point.
Thank you for your interest! Click below to open your report.