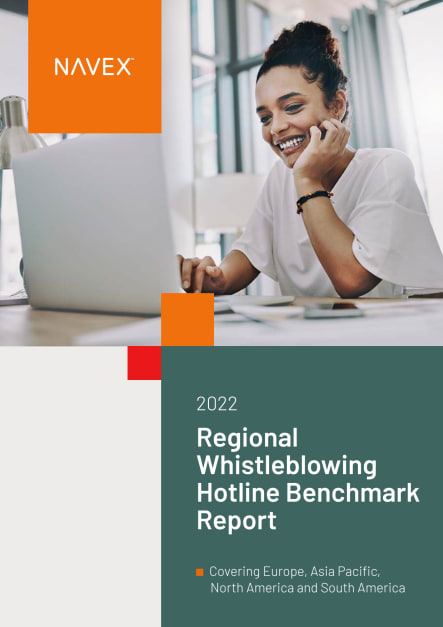 2022 Regional Whistleblowing Hotline Benchmark Report
Providing benchmark data and regional comparisons for Europe, APAC, North America and South America.
Learn More
Good analysis and benchmarking of whistleblowing hotline data helps organisations answer crucial questions about their risk and compliance programmes. ​
Each year, the NAVEX Regional Whistleblowing Hotline Benchmark Report delivers an in-depth analysis of the world's largest employee incident database to compare whistleblowing programme performance between Europe, APAC, and the Americas.​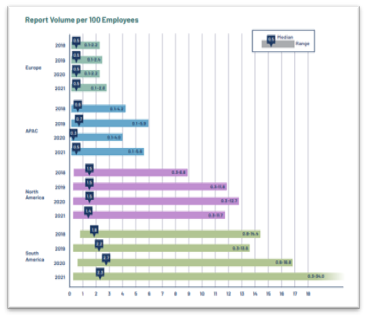 We respect your privacy and won't share your information with outside parties. View our privacy statement.
Thank you! A NAVEX representative will be in contact shortly.