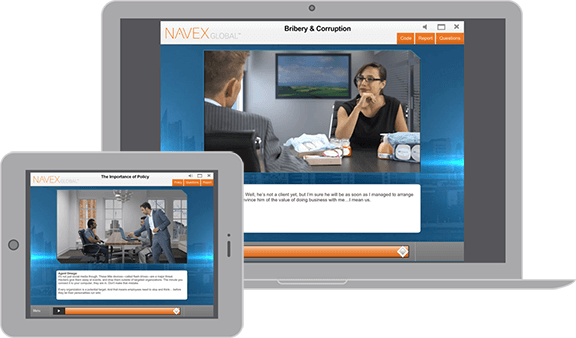 Request Pricing and Get a Free Course Trial
Wir respektieren Ihre Privatsphäre und geben Ihre Informationen nicht an Dritte weiter. Sehen Sie sich unsere Datenschutzerklärung an.
Thank you for your interest in Online Training. A NAVEX representative will contact you shortly. If you have any immediate questions, please give us a call +44 (0)20 8939 1650.