White Paper
Investigating Sexual Harassment in the Workplace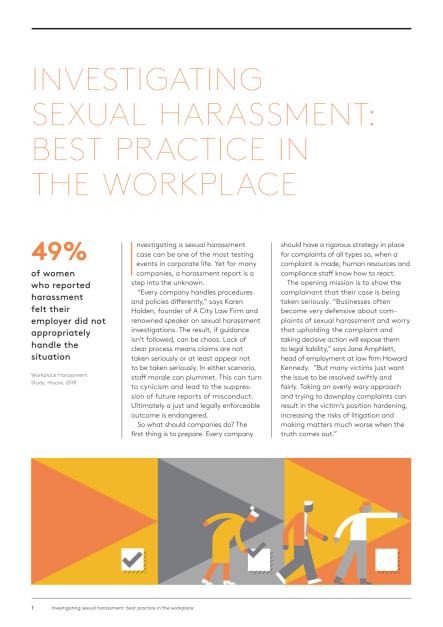 Get instant access to the White Paper
By submitting this form, you agree that NAVEX will store and process your personal information above according to our Privacy Statement and may send you thought leadership, marketing emails, and events. You can unsubscribe from communications at any point.
About this White Paper
Our in-depth report includes input from experts in the investigations and legal fields sharing their tips on how to run a sensitive harassment investigation.
For anyone responsible for:

Sexual Harassment Investigations

What You'll Learn:

Who should be on the investigations team
How to handle the victim and alleged perpetrator during the investigation
Techniques for carrying out the investigation interviews
How to determine the appropriate remedial action to take

Page Length:

4 pages