Sample Policy
Sexual Harassment Sample Policy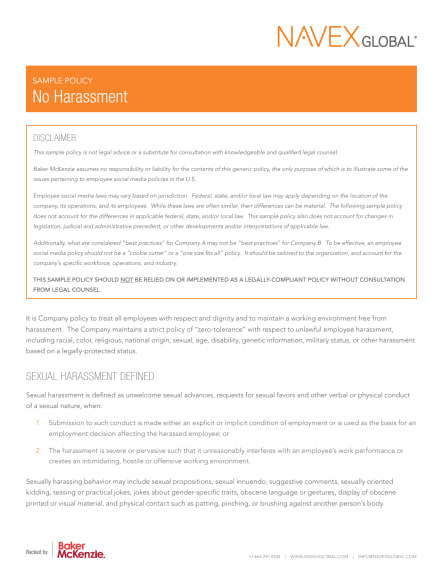 Download my ready-to-use sample policy template now
We respect your privacy and won't share your information with outside parties. View our privacy statement.
About this Sample Policy
This "zero-tolerance" sample policy is focused on maintaining a working environment free from harassment including racial, color, religious, national origin, sexual, age, disability, genetic information, military status, or other harassment based on a legally-protected status.
For anyone responsible for:

Creating or managing an organization's anti-harassment policy

Solution:

Page length:

2 pages
Learn how to make your policy workflow more efficient with PolicyTech