Sample Policy
Sexual Harassment Sample Policy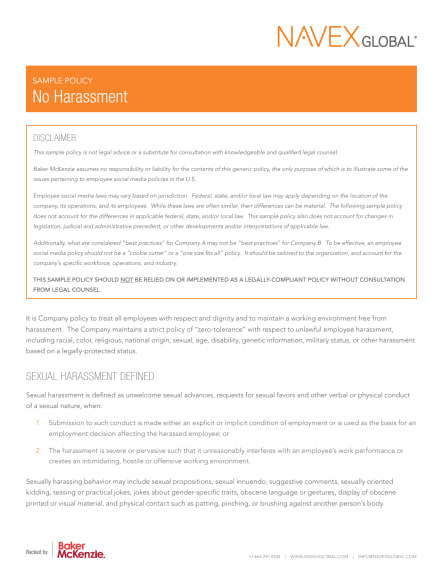 Download my ready-to-use sample policy template now
By submitting this form, you agree that NAVEX will store and process your personal information above according to our Privacy Statement and may send you thought leadership, marketing emails, and events. You can unsubscribe from communications at any point.
About this Sample Policy
This "zero-tolerance" sample policy is focused on maintaining a working environment free from harassment including racial, color, religious, national origin, sexual, age, disability, genetic information, military status, or other harassment based on a legally-protected status.
For anyone responsible for:

Creating or managing an organization's anti-harassment policy

Solution:

Page length:

2 pages
Learn how to make your policy workflow more efficient with PolicyTech