Schedule My Demo

Get a Demo

We respect your privacy and won't share your information with outside parties. View our privacy statement.

Thank you for your interest in RiskRate, our Third-Party Risk Monitoring & Screening solution. A NAVEX representative will contact you shortly.

If you have any immediate questions, please give us a call at 1-866-297-0224.
Protect Your Organization's Reputation From Third-Party Risk
Conducting third-party due diligence is an essential component of managing risk and ensuring your organization is protected from fraud. RiskRate, NAVEX's third-party screening and monitoring software, enables you to adopt a risk-based approach to third-party due diligence that is built on guiding principles of global enforcement agencies and regulators.
Download the Datasheet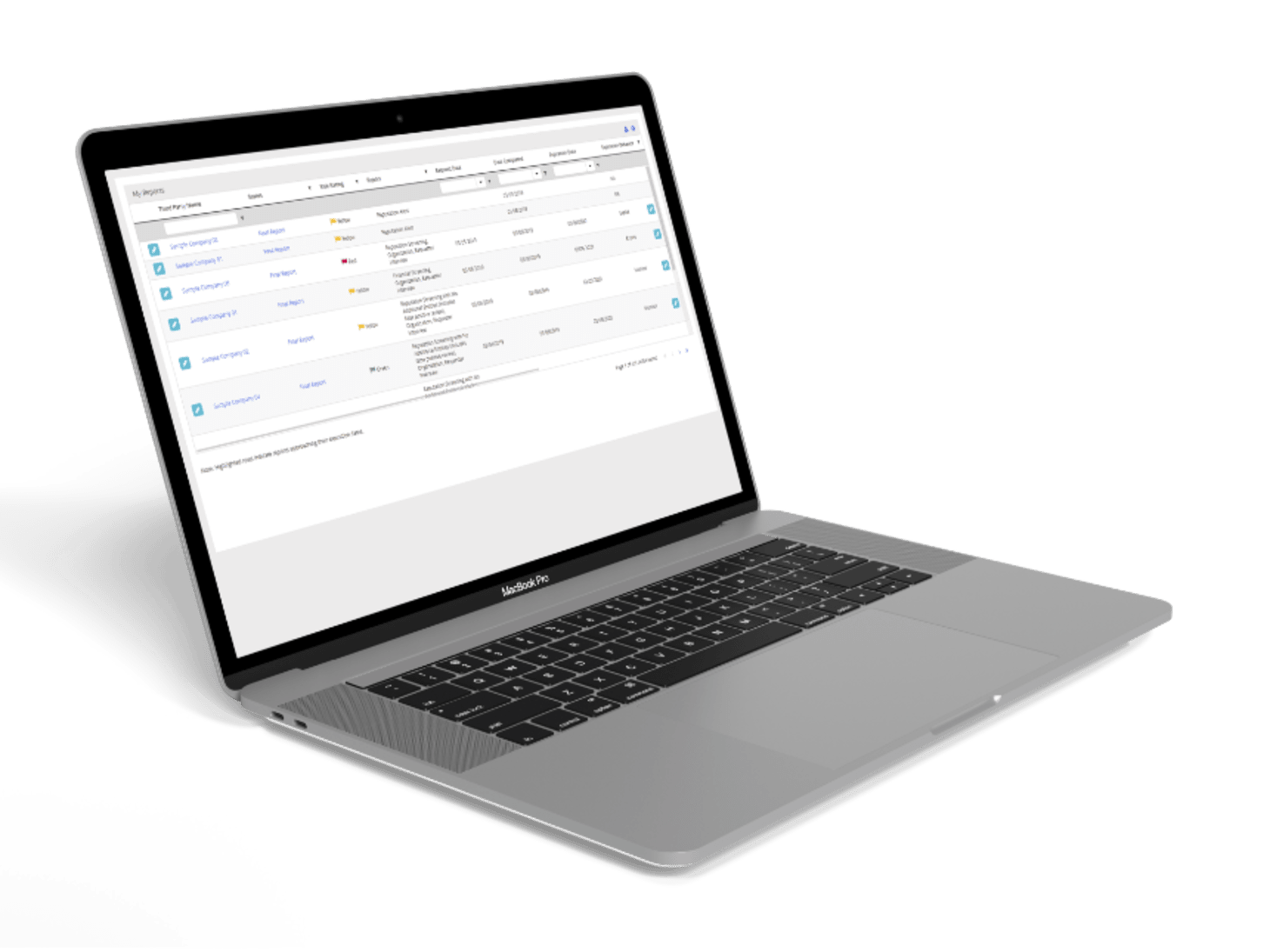 RiskRate aligns with program recommendations in the FCPA Guide and other regulatory and enforcement agency direction, thereby helping you identify, stratify and surface risks.
Third Party Screening and Monitoring Software for a Risk-Based Approach To Due Diligence
Align Resources to Identify All Risks
Uncovers regulatory and reputational risks through stratification and automated screening. Dashboards allow for aggregation of your data in one location to make it more accessible and visible. Configurable for local laws and internal mandates.
Understand and Effectively Reduce Third-Party Risks
Automatically applies ongoing monitoring of 50+ risk categories against the world's largest risk intelligence database, including sanctions and watchlists, Politically Exposed Persons (PEP) records, adverse media profiles, and listings of state-owed entities.
Apply Automation and Transparency to Due Diligence
Allows you to automate, centralize and apply consistent risk criteria and processes to all your third parties. Defines and scores an organizations profile risk and corresponding third-party risk factors to pursue risk mitigation efforts. Screens an unlimited amount of third parties.
"The company's leadership has made very clear that our policy is to do business with people who are ethical and who want to do business in the right way."
Jessica Marquez, General Counsel and Chief Compliance Officer, Hy Cite
Learn more about Third-Party Screening & Monitoring