Request a Quote

Please complete this form to request a quote

We respect your privacy and won't share your information with outside parties. View our privacy statement.

Thank you for your interest in our Whistleblower Hotline services. A NAVEX representative will contact you shortly. If you have any immediate questions, please give us a call at

1-866-297-0224

.
Whistleblower Hotline and Reporting Intake
With EthicsPoint® Software
Part of the NAVEX E&C Solution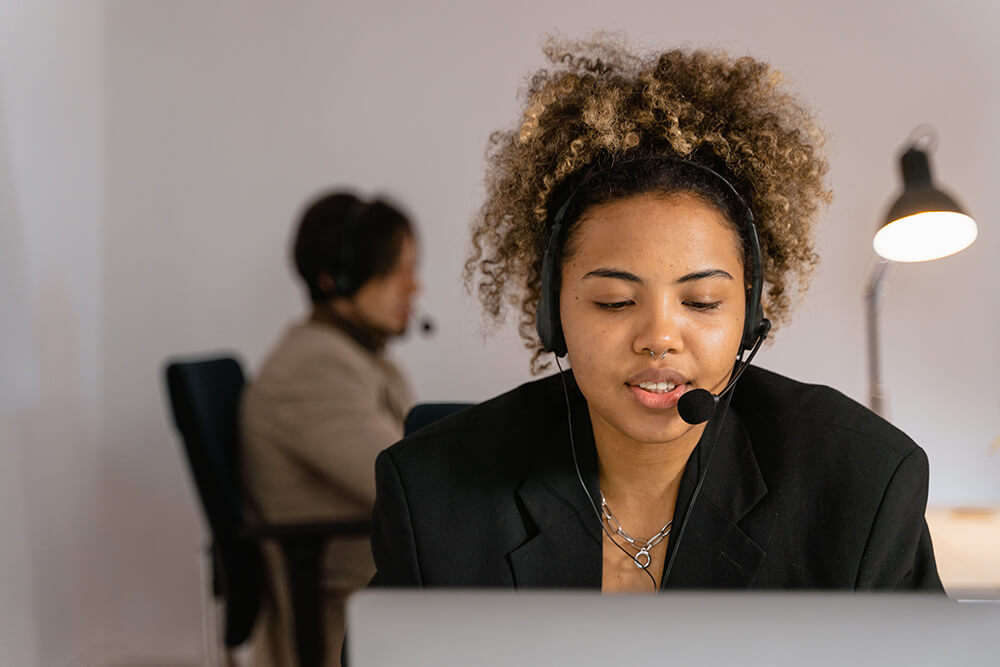 Whistleblowing hotline solutions for organizations of all sizes
NAVEX's whistleblowing hotline services provide employees, customers, and suppliers with a safe place to speak up about workplace concerns. Whether for simple or complex organization structures, our reporting system provides the ethics and compliance data you need to inform your program, helping you to spot trends and take corrective action before minor issues become critical.
Download the Datasheet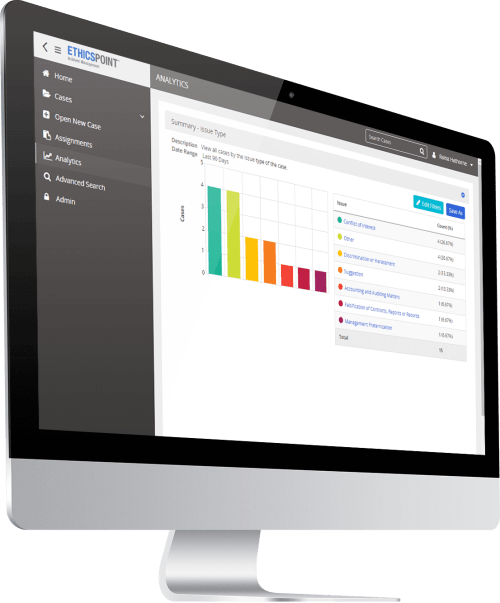 10,000 organizations rely on our hotline services to safely report misconduct
Choose From a Variety of Reporting Channels
Give your employees the choice to report in the method and language they prefer. Increase the value of your hotline by providing a range of confidential reporting channels including telephony, web-intake, open-door, and customized report options.
Experienced & Highly Skilled Call Handlers
As the largest risk and compliance hotline provider in the world, our state of the art contact centers ensure our professional communication specialists are available 24/7/365 offering the highest level of multi-language compliance expertise, privacy and security.
Secure, Compliant and Data Privacy Focused
Our secure reporting hotlines simplify compliance to local regulations and privacy laws. The incident tracking software monitors where incidents happen and is configured for GDPR, SOX, EU Directive, CCPA and PIPEDA requirements.
Case Management for Increased Automation & Consistency
Fully configurable role and rule-based routing and automated workflows streamline your processes from report intake to investigation and case closure. Create the auditability that investigators demand with advanced reporting and analytics capabilities.
Optimized for Global Businesses
Localization, translation and interpretation services available for over 150 languages, allowing your employees across the globe to access our reporting services in their preferred language. Every solution is configured to meet local laws and internal cultural mandates.
Create a Centralized Risk & Compliance Program
Our hotlines are fully integrated with our broader NAVEX E&C Solution. Manage all your compliance activities from a single centralized platform including whistleblowing, policy management, disclosures, training and third party risk management.
NAVEX's whistleblower hotline services provide a secure and confidential reporting hotline available 24/7 and 365 days a year.
Employees can access the whistleblowing service through their preferred reporting channel including web, telephony, mobile and open door reporting. Or you can start with a simple web only solution and add reporting channels as your program grows.
In addition, every customer receives our case management software to simplify and automate the reporting process, enable insights and trend analysis, and support fast and effective auditing and investigations.
Multiple reporting channels including web, telephony, mobile and open door
150+ language support and global telephony coverage
Secure data hosting configured to regional data privacy requirements
Customisable and scalable to fit all requirements
Anonymous and named reporting options
Includes case management software for every customer
Learn more about Hotline Reporting & Intake