Request a demo

Demo successfully requested! A team member will reach out soon to schedule your demo session.

If you need help or want further info in the meantime, feel free to give us a call at 1-866-297-0224.

Have a nice day. :)
Compliance Awareness Solutions
Increase compliance program visibility and empower your people.
Request a demo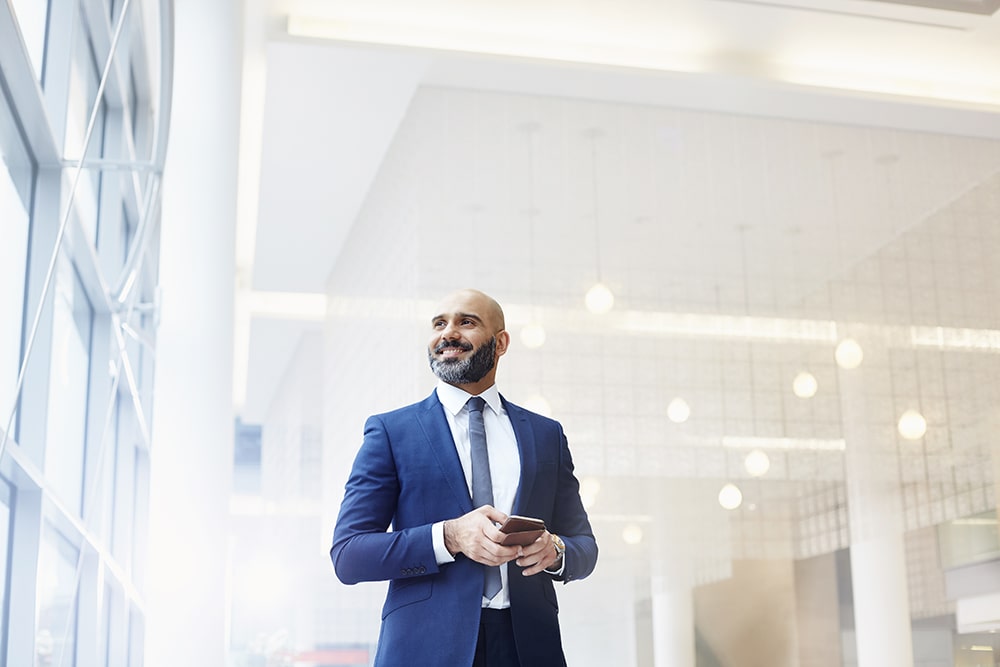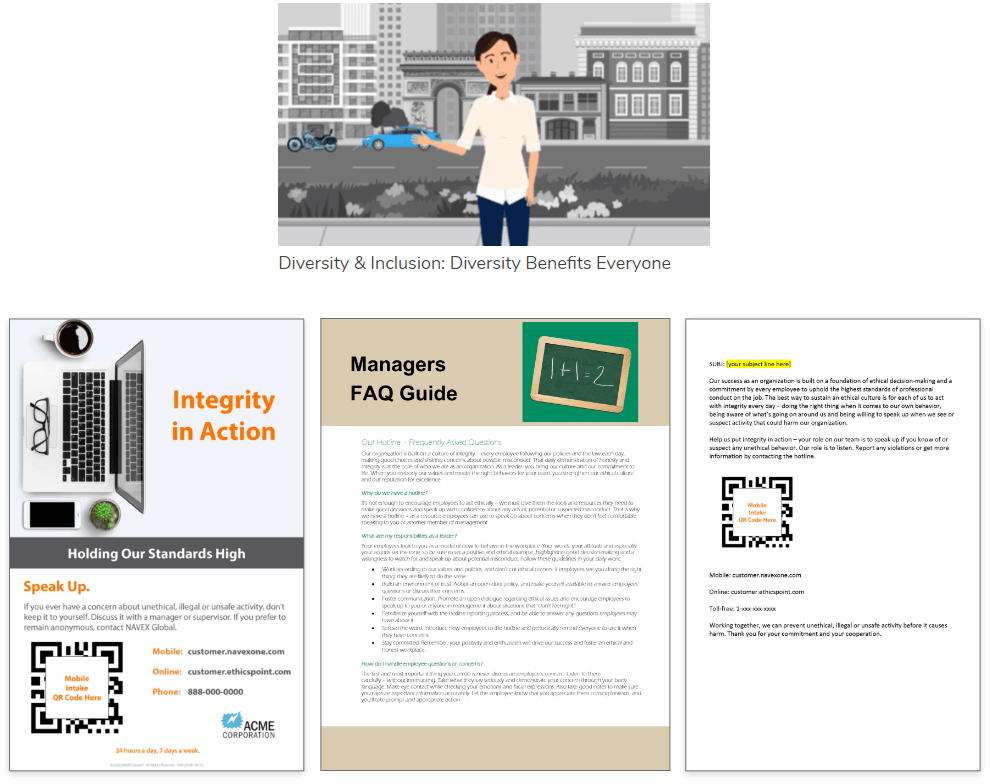 Drive Commitment To Ethical Behavior
One of the biggest challenges facing ethics and compliance programs is ensuring your stakeholders are aware of your expectations and their responsibilities. NAVEX's Awareness Solutions provide a large library of templated products that allow you to focus your messaging and effectively reach your audience.
Awareness Solutions To Increase Compliance Program Visibility
Increase Awareness & Drive Alignment
Engage every employee and set an ethical tone with awareness emails that introduce your program. Provide reporting posters to your employees for quick-read information on how to report misconduct.
Reinforce Learnings
Reinforce your message through different formats such as 90 second, animated videos and employee brochures with quick program facts. Equip your employees with wallet cards for quick reference to your hotline and intake options.
Promote New Programs & Policies
Promote your compliance program utilizing Awareness Packages with more than 50 assets that align to different program components. Train your leaders with a Manager's Guide and FAQs equipping them to introduce your program to employees.
Learn More about Awareness Solutions