Request a demo

Request a demo

By submitting this form, you agree that NAVEX will store and process your personal information above according to our Privacy Statement and may send you thought leadership, marketing emails, and events. You can unsubscribe from communications at any point.

Demo successfully requested! A team member will reach out soon to schedule your demo session.

If you need help or want further info in the meantime, feel free to give us a call at 1-866-297-0224.

Have a nice day. :)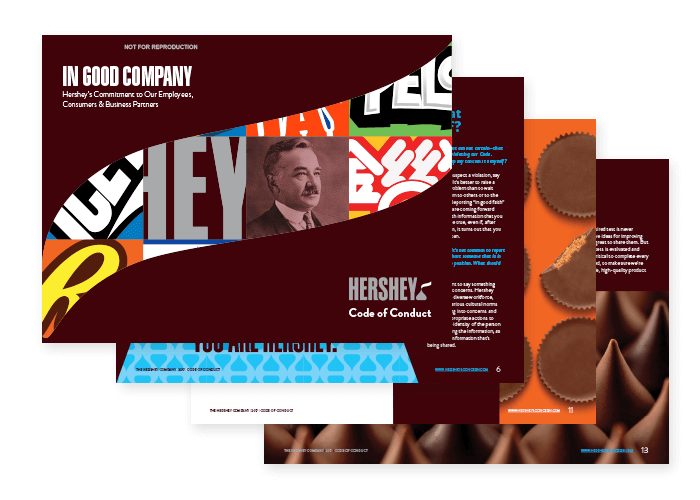 Bring Your Code of Conduct to Life
A well-written code of conduct is essential to help your employees understand how to apply the organization's values and standards to their work. NAVEX's Code of Conduct can help you design a code that is a critical piece of an impactful and legally compliant program.
Code of Conduct Portfolio
Transform Your Code of Conduct From a Document Into a Critical Tool
Tell Your Unique Story
Our team of senior advisors, designers, graphic artists, project managers, and writers work with you to produce a Code of Conduct that is truly reflective of your organization's values. Delivered as an interactive PDF with options to translate, the final Code tells your unique story and acts as a portal to important information.
Engage Your Workforce
We create an easy-to-use resource that provides guidance to align employee actions with your values and expectations as well as regulatory requirements. Compelling graphics and intuitive linking create a user-friendly design for employees to answer questions and easily find the information they need.
Build Your E&C Program Foundation
NAVEX's Code of Conduct gives you a solid foundation to help you build on your success. We incorporate your policies, ethics training, behavioral expectations and hotline reporting communications so they reinforce and are informed by your code of conduct.
Learn more about Code of Conduct