Contact Us

Message received – thanks for your interest in NAVEX! One of our team members will be in touch shortly.

Need help sooner? Just give us a call at 1-866-297-0224.

Have a great day! :)
Your AI-powered Guide to Easy Employee Compliance
NAVEX Compliance Assistant gives employees on-demand answers to their compliance questions.
Contact us to learn more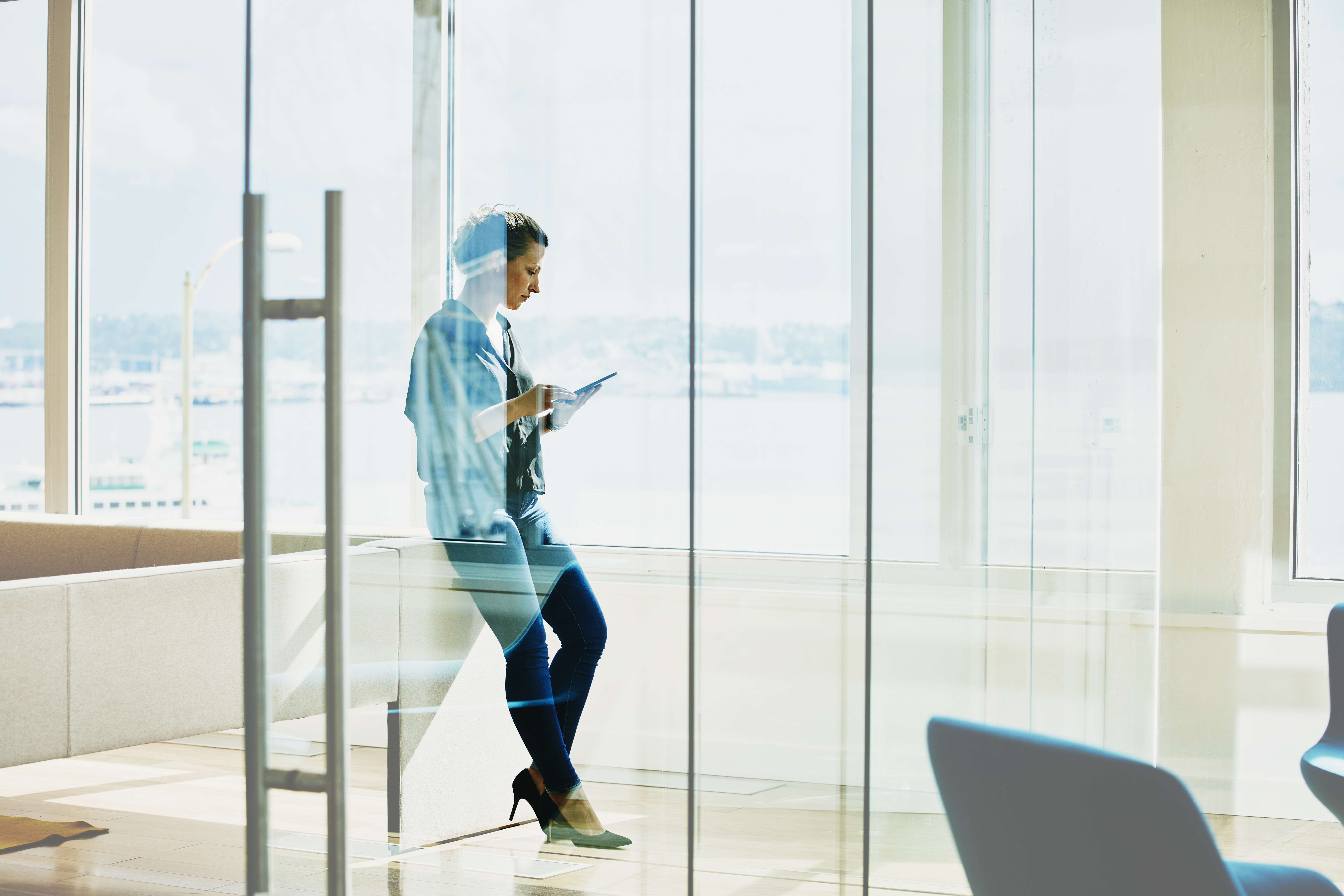 Policies and procedures set the stage for your organization's culture and employee compliance with regulations.
But that's just the tip of the iceberg.  
To be effective, your policies need to be both accessible and understandable for your employees. The most thorough guidelines for employee compliance will have limited impact if your people can't find or don't understand them.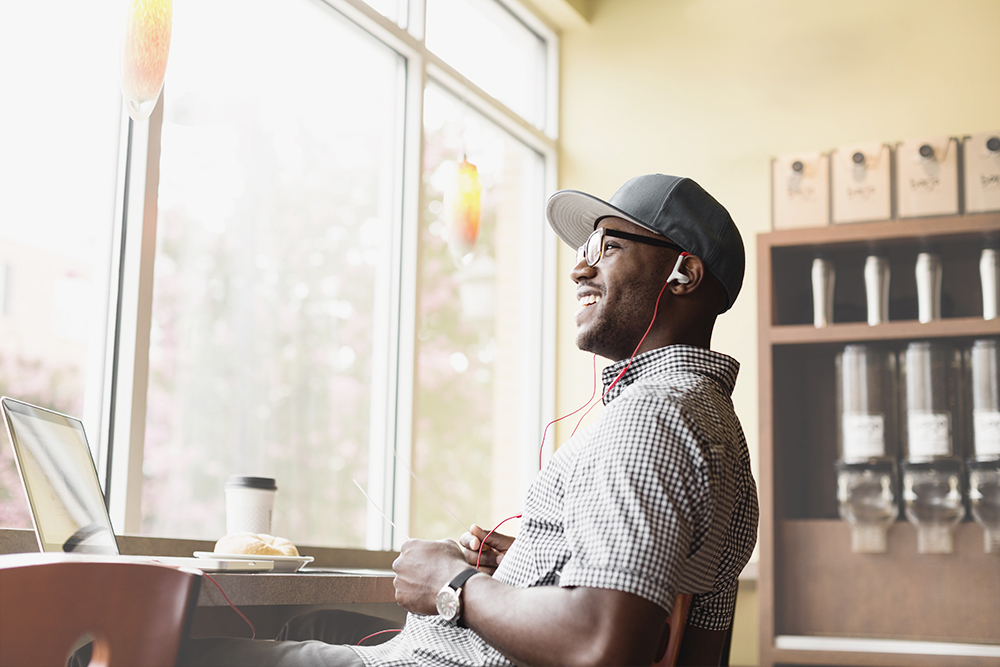 NAVEX Compliance Assistant is an AI-powered advisor on employee compliance. It offers a simple, secure platform for employees to ask compliance questions and get immediate answers. 
Nested within our NAVEX One Compliance Hub portal, NAVEX Compliance Assistant goes beyond a chat Q&A tool. Like an internal compliance expert, it can answer complex employee compliance questions and deliver information directly from your policies and resources. Convenient answers to your compliance questions – anytime, anywhere
Accessible from any device, it saves your employees the time and effort involved in extensive intranet searches, finding time for in-person discussions, or long email exchanges.  
Better yet, you know the information it provides is permissions-based and pulled directly from your organization's policies and documents – ensuring all the information it provides is consistent and up-to-date.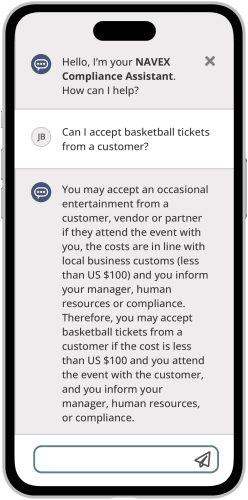 The next frontier of governance, risk and compliance: AI!

Revolutionizing the compliance experience, AI helps you simplify and automate processes within your organization. Explore how this innovation can speed up and amplify your compliance efforts – as well as make compliance easier to understand across your organization. Watch this video to learn more!
How NAVEX Compliance Assistant transforms the employee compliance experience:
Employees ask. NAVEX Compliance Assistant answers.
Imagine your employees having the power to tap into complex policy documents and find the information they need as soon as they ask a question. NAVEX Compliance Assistant makes it possible to do exactly that, giving bite-sized, clear answers. 
Instant clarity – NAVEX Compliance Assistant makes understanding policies as simple as sending and receiving a text  
Streamlined workflow – employees can ask compliance questions in the same location they already manage their compliance tasks  
Personalized experiences – conversations can be held in 70 languages, on web or mobile devices, through a device-responsive user interface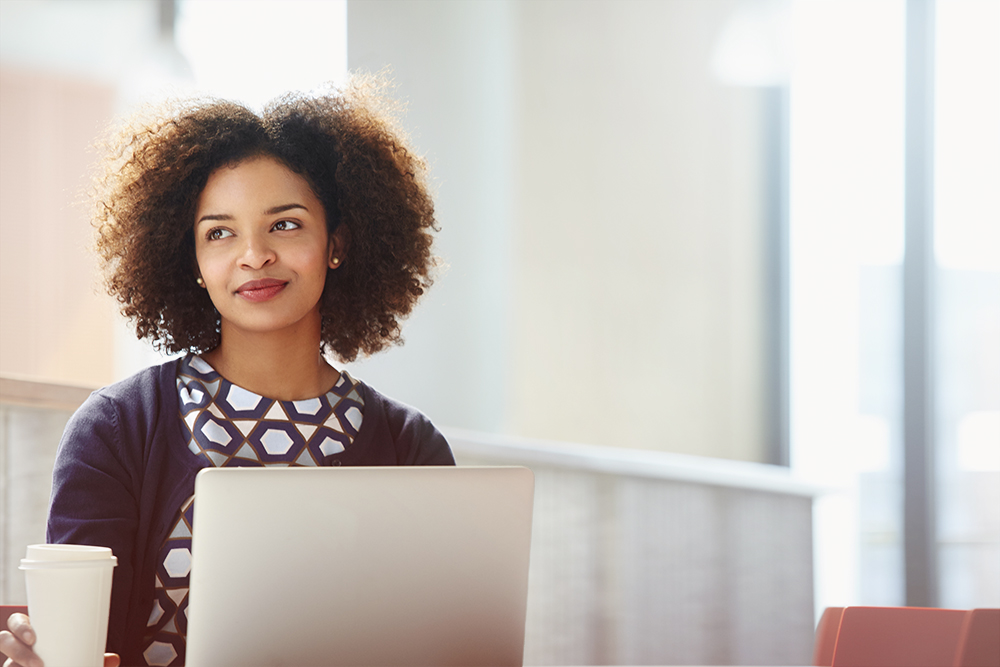 Speed and accuracy driven by advanced AI
Steer your team clear of misunderstandings with answers based on your own policy documents.  
Conversational language – minimize confusion or ambiguity with an AI-based large language model that draws information directly from your compliance policies 
Context-aware – conversation threads are maintained, limiting repetition and needing clarification for more natural communication
Unified approach – NAVEX Compliance Assistant works seamlessly with our policy and procedure solution, creating a streamlined compliance journey across your organization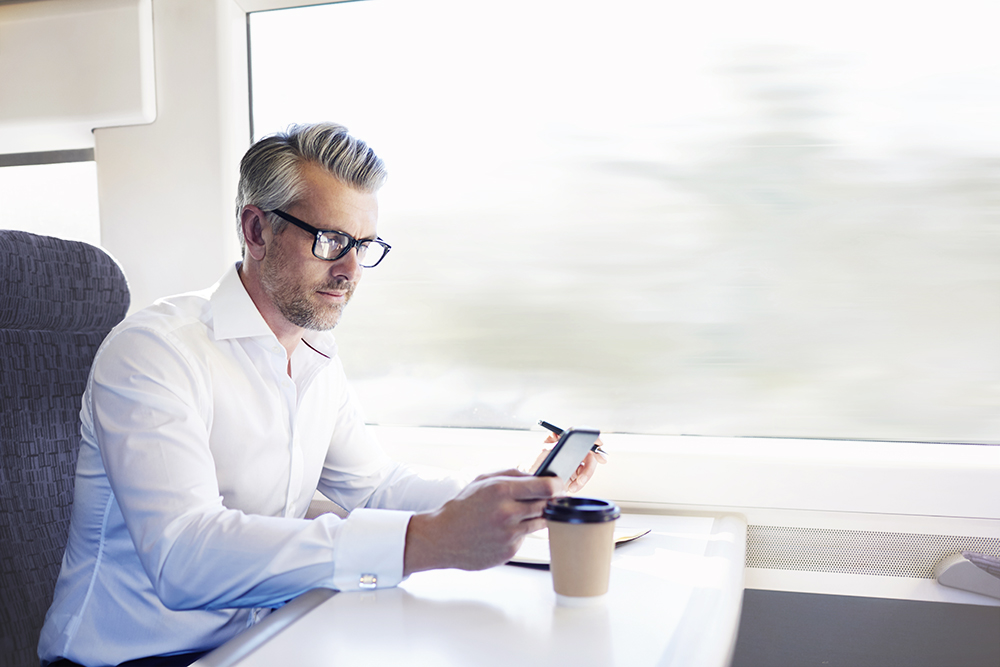 Uncompromised security with a user-friendly touch
Your security is our highest priority. Our secure cloud infrastructure safeguards your information with a multi-layered security approach – all while maintaining a conversational, user-friendly experience.  
Reliable protection – your selected compliance documents and vital information are held with care in our secure cloud environment 
Built for scale – no matter your team's size, NAVEX Compliance Assistant's versatile capabilities – including version control, document classification and multi-language support – are all in your hands  
Full accountability – a comprehensive audit trail and error handling features mean complete transparency on how it works
More employee compliance management resources:
Turn pages of policies into instant compliance advice for your employees – talk to your sales representative to learn more today!