White Paper & eBook
Introducing a Whistleblowing Hotline: A Guide for Employers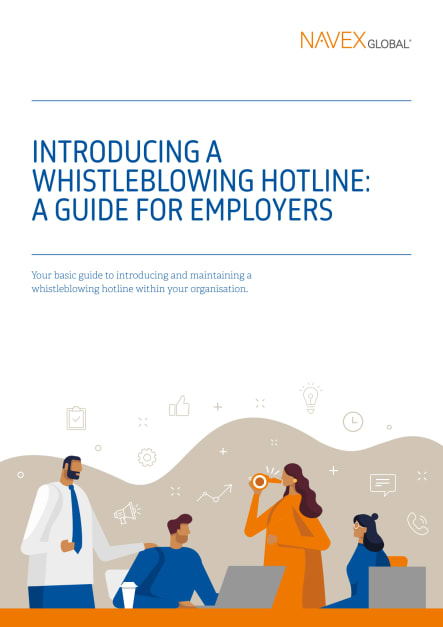 Get instant access to the White Paper & eBook
By submitting this form, you agree that NAVEX will store and process your personal information above according to our Privacy Statement and may send you thought leadership, marketing emails, and events. You can unsubscribe from communications at any point.
About this White Paper & eBook
Implemented correctly, whistleblowing hotlines are powerful tools for exposing fraud, bullying, malpractice, discrimination and more. Download this basic guide to introducing and maintaining a whistleblowing hotline within your organisation.
For anyone responsible for:

Incident management and hotline intake, capturing incident reports, programme reviews and assessments

What You'll Learn:

What a good whistleblowing hotline looks like
The growing role of whistleblowing hotlines
How to plan and implement a hotline

Page length:

7 pages