White Paper & eBook
Introducing a Whistleblowing Hotline: A Guide for Employers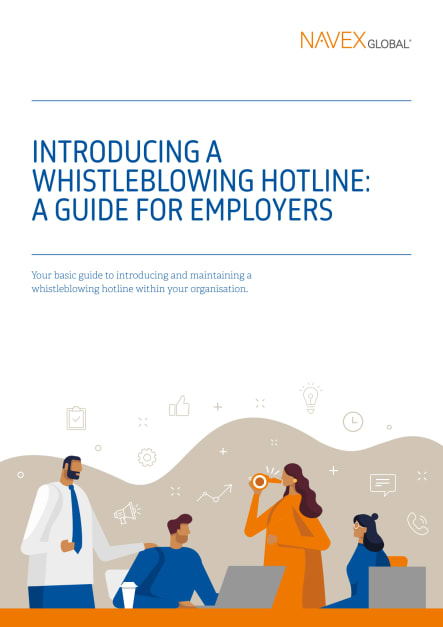 Get instant access to the White Paper & eBook
We respect your privacy and won't share your information with outside parties. View our privacy statement.
About this White Paper & eBook
Implemented correctly, whistleblowing hotlines are powerful tools for exposing fraud, bullying, malpractice, discrimination and more. Download this basic guide to introducing and maintaining a whistleblowing hotline within your organisation.
For anyone responsible for:

Incident management and hotline intake, capturing incident reports, programme reviews and assessments

What You'll Learn:

What a good whistleblowing hotline looks like
The growing role of whistleblowing hotlines
How to plan and implement a hotline

Page length:

7 pages