White Paper & eBook
2020 DOJ Compliance Guidelines: Self-Assessment Tool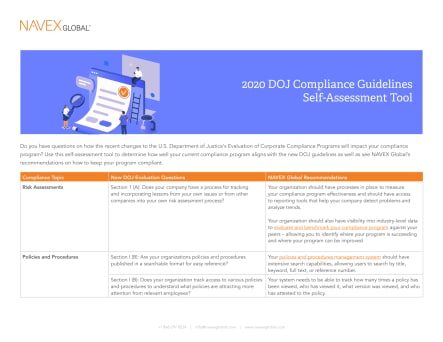 Get instant access to the White Paper & eBook
We respect your privacy and won't share your information with outside parties. View our privacy statement.
About this White Paper & eBook
An effective programme for managing conflicts of interest can pull from existing risk and compliance processes, such as risk assessments, codes of conduct, policies and procedures, assignment of responsibilities, compliance training, disclosure management and auditing.
For anyone responsible for:

Creating, developing or maintaining a corporate compliance programme

What you'll learn:

How to assess your compliance programme to ensure it meets new 2020 DOJ compliance guidelines

Page length:

2 pages