eBook
Top 10 Risk & Compliance Trends for 2022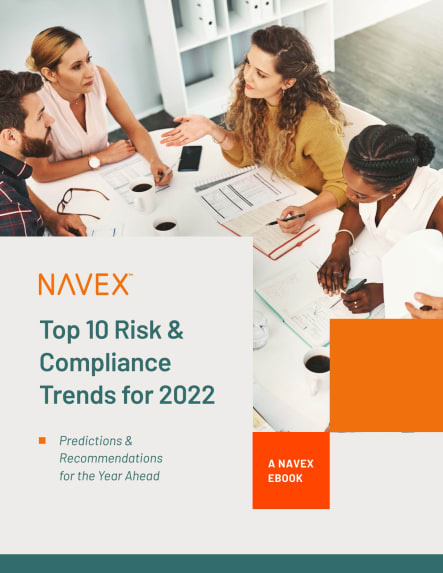 Start improving your compliance program today
We respect your privacy and won't share your information with outside parties. View our privacy statement.
About this eBook
For anyone responsible for:

Ethics and compliance program creation or management

Learn more about top trends surrounding:

Environmental, Social and Corporate Governance
Global Privacy Regulations and Cybersecurity
Diversity, Equity & Inclusion, Whistleblowing and Effective Training
Work-From-Home and Return-To-Work Priorities
IRM, Supply Chain Resiliency and Removing Silos in Risk & Compliance

Page length:

50 pages
Let us evaluate your risk & compliance program to understand what you're doing well and what you can improve.