Datasheet
RiskRate: Enterprise Due Diligence
Download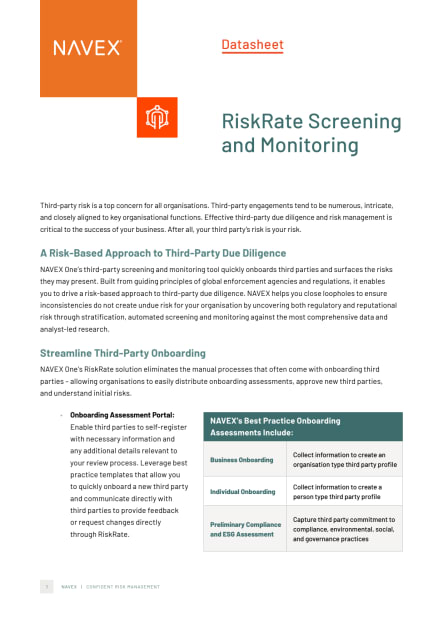 Datasheet
RiskRate: Enterprise Due Diligence
Download
About this Datasheet
NAVEX's Third Party Risk Management Platform creates a cost-effective way to continuously monitor your third parties & risk-rank them. Gather details here.
For anyone responsible for:

Third party risk management, vendor management, third party due diligence

What you'll learn:

Why RiskRate is the best solution through which your third party risk management can be streamlined, centralised and expertly managed
How RiskRate empowers you to actively reduce your organisation's unique risks
Want to learn more about RiskRate?
Schedule a demo today.