Request a demo

Demo successfully requested! A team member will reach out soon to schedule your demo session.

If you need help or want further info in the meantime, feel free to give us a call on +44 (0)20 8939 1650.

Have a nice day. :)
Whistleblower Hotline for Speak-Up Programs
With EthicsPoint® Software
Request a demo
Whistleblowing hotline solutions for organisations of all sizes
NAVEX's whistleblowing hotline services provide employees, customers, and suppliers with a safe place to speak up about workplace concerns. Whether for simple or complex organization structures, our dedicated hotline contact centers and reporting system provides the ethics and compliance data that powers a comprehensive governance, risk and compliance program. Making a secure, trusted whistleblower hotline available to employees and other affected parties is a crucial step in engendering a healthy ethical speak-up culture in your organization.
Download the Datasheet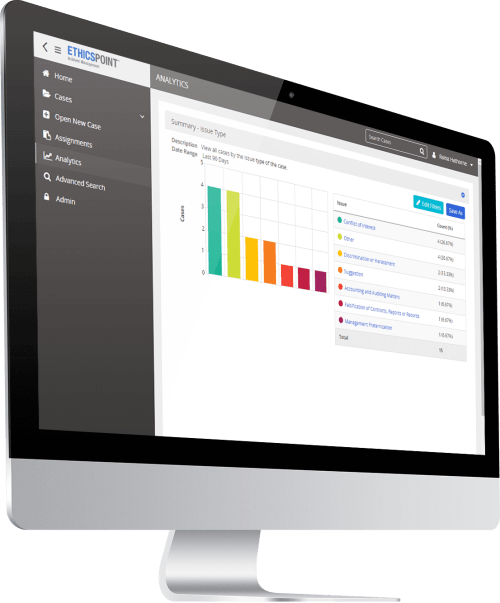 10,000 organizations rely on our hotline services to safely report misconduct
Leverage a Variety of Reporting Channels
Give your employees the choice to report in the method and language they prefer. Increase the performance of your hotline by providing a range of confidential reporting channels including telephone, web, mobile, open door, and custom report form options. Reporting channels can be promoted and accessed through People Hub, our employee compliance portal.
Experienced and highly skilled call handlers
As the largest risk and compliance hotline provider in the world, our state-of-the-art contact centers are staffed by professional communication specialists available 24/7/365 to receive hotline reports. NAVEX supports organizations across the globe with multilingual operators and interpreter support where necessary. Every operator is trained to deliver the highest standard of compliance, privacy and security practices.
Secure, compliant and data privacy focused
Our secure reporting hotlines simplify compliance to local regulations and global privacy laws. Our incident tracking software monitors where incidents happen and can be configured for GDPR, SOX, EU Whistleblower Directive, CCPA and PIPEDA requirements.
Case management for increased automation and consistency
Fully configurable role and rule-based routing and automated workflows streamline your processes from report intake to investigation and case closure. Automated processes and case notifications ensure no employee's report goes unanswered.
Optimized for global businesses
Localization, translation and interpretation services are available for over 150 languages, enabling your employees across the globe to report in their preferred language. Every solution is configured to meet local laws and conform to internal cultural mandates.
Power your compliance program with a comprehensive GRCIS
Our hotlines integrate directly with the NAVEX One Governance, Risk and Compliance platform. Manage the complexity of risk by unifying your compliance activities on a single centralized platform, including whistleblowing, policy management, disclosures, training and third-party risk management.
Power your whistleblower hotline with NAVEX's world-class contact centers, available 24/7/365
When your employees call your hotline, they are greeted and led through the intake process by professional operators trained to ensure a complete, accurate, and confidential reporting experience. With multilingual support, one-step dialing and mobile support for international callers, and multiple secure contact center locations around the globe, no other provider is better equipped than NAVEX to support whistleblower hotline programs with global telephony solutions.
Our secure hotlines, along with web, mobile, and open-door reporting channels, feed into a centralized case management system to ensure a consistent reporting process, enable insights and trend analysis, and support fast and effective auditing and investigations.
Contact center presence in the US, EU, Central and South America give you the flexibility to choose where your calls are answered and where data is stored.
Communication Specialists are trained by compliance professionals to perform intake with empathy using intuitive interviewing techniques.
Multiple hotlines feed into a single case management system, alongside web, mobile and open-door reporting channels.
Two fully multilingual contact centers and a network of 25,000 on-demand interpreters enable reporting in 150+ languages.
Real-time report delivery ensures timely access to critical information, typically in under a minute from submission.
Secure data hosting configured to regional data privacy requirements.
Customizable and scalable to fit all organizations.
Anonymous and named reporting options, with support for report key/password access and anonymous reporter contact email.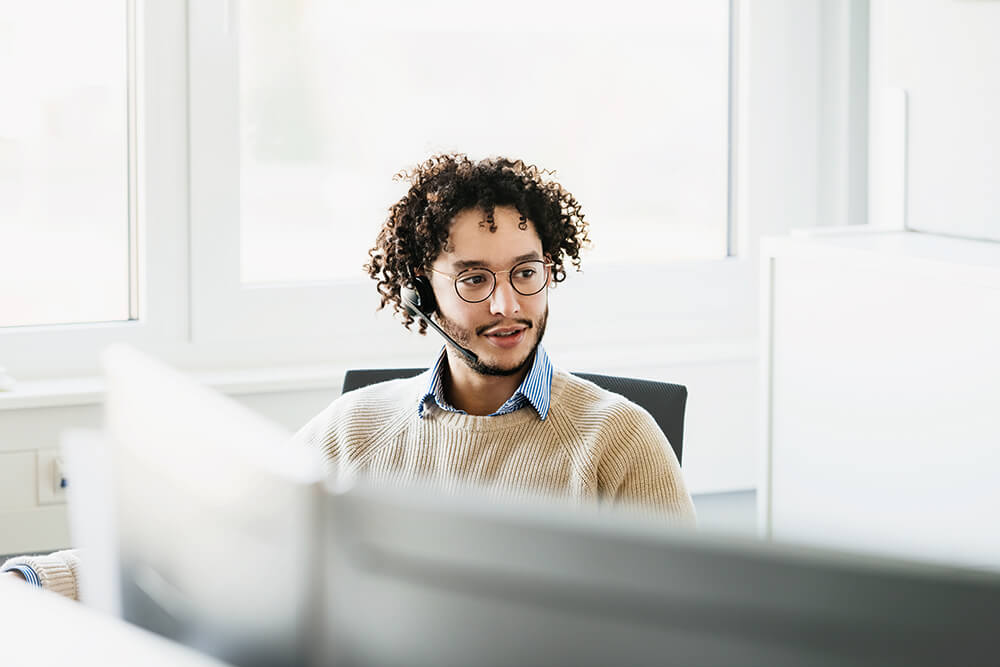 Learn more about Hotline Reporting & Intake