Schedule My Demo

Get a Demo Today

We respect your privacy and won't share your information with outside parties. View our privacy statement.

Thank you for your interest in our Hotline and Incident Management Software. A NAVEX representative will contact you shortly.

If you have a question or need help immediately, please call us on +44 (0)20 8939 1650.
Encourage Confidence in Your Company Culture
An effective incident management programme does more than reduce people and regulatory risks. Requesting and addressing employee concerns and potential misconduct creates a culture of trust and respect. EthicsPoint, NAVEX's hotline and incident management software, helps your organisation demonstrate your commitment to operate ethically.
Download the Datasheet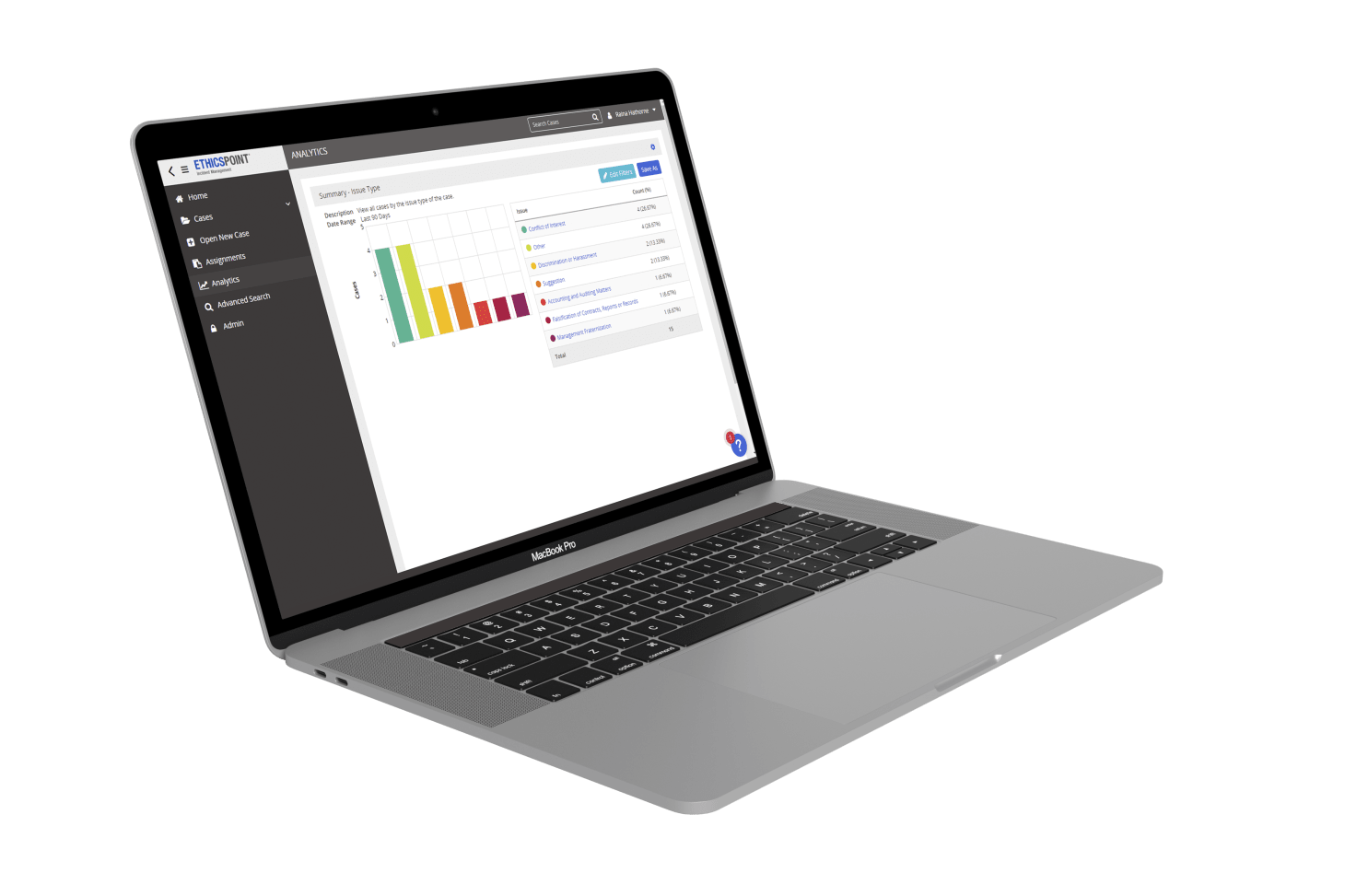 EthicsPoint is the world leader in hotline and incident management and is trusted by more than 9,000 customers globally.
Versatile Software to Centralise the Process of Incident Intake, Investigation and Reporting
Scalable to Grow as You Grow
Enables you to investigate ethics and compliance reports from across the organisation – and from all reporting channels –in a centralised database. Start with Foundations, and move to Enterprise or Enterprise Lite for more robust reporting and integrations.
Reliable Solution Wherever it is Needed
Provides a consistent process from intake to investigation to reporting and analysis with the audit ability that investigators demand. System availability is ensured by end-to-end networking redundancy and scalability. NAVEX professional communication specialists are available 24 / 7 / 365.
Identifies Your Potential Risk Areas
Premium analytics interface assists in day-to-day reporting as well as in-depth reporting and trend-finding. Role and rule-based routing and automated workflows will streamline processes from intake to investigation to case closure.
Eliminate Hurdles and Capture More Reports with Mobile Intake

Whistleblowing can take many forms, and an effective incident management programme gathers reports from a variety of sources. EthicsPoint supports the evolving needs of a modern workforce by enabling anytime, anywhere reporting through a flexible mobile intake option in addition to more traditional reporting channels.
Easily Configurable: Programme administrators can customise the look and feel of the mobile intake site to be welcoming and informative for users. Add company logos, brand colours, and tailored text to bring your site to life.
Widely Adaptable: Mobile intake sites utilise a progressive web application that combines the best features of a mobile app and website. The intake site can be used without downloads, on any major browser, on a wide variety of devices.
Globally Accessible: Empower a distributed workforce to submit reports anywhere, anytime. In regions where telephonic or desktop access may be limited, mobile reporting ensures ease of access for your employees wherever they work.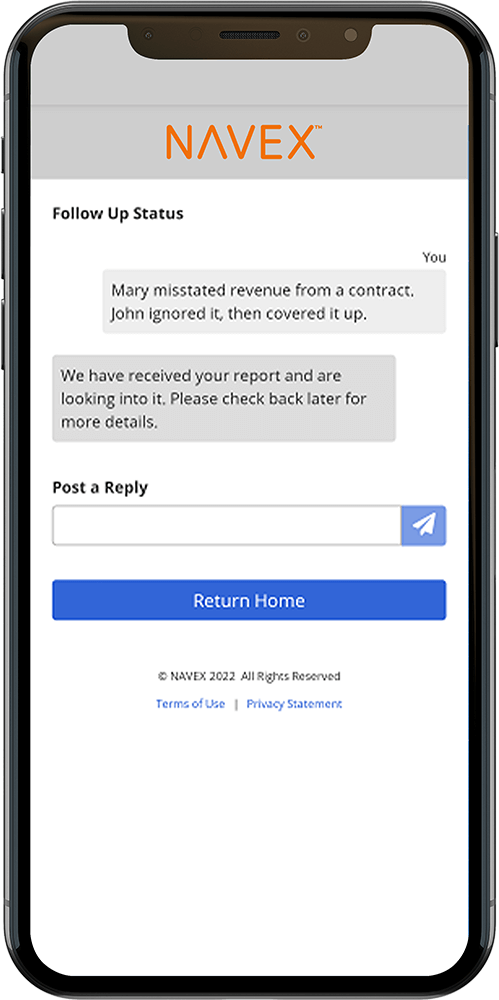 Not sure where to begin?
Use our Getting Started toolkit to get your Incident Management programme up and running.
Download the Toolkit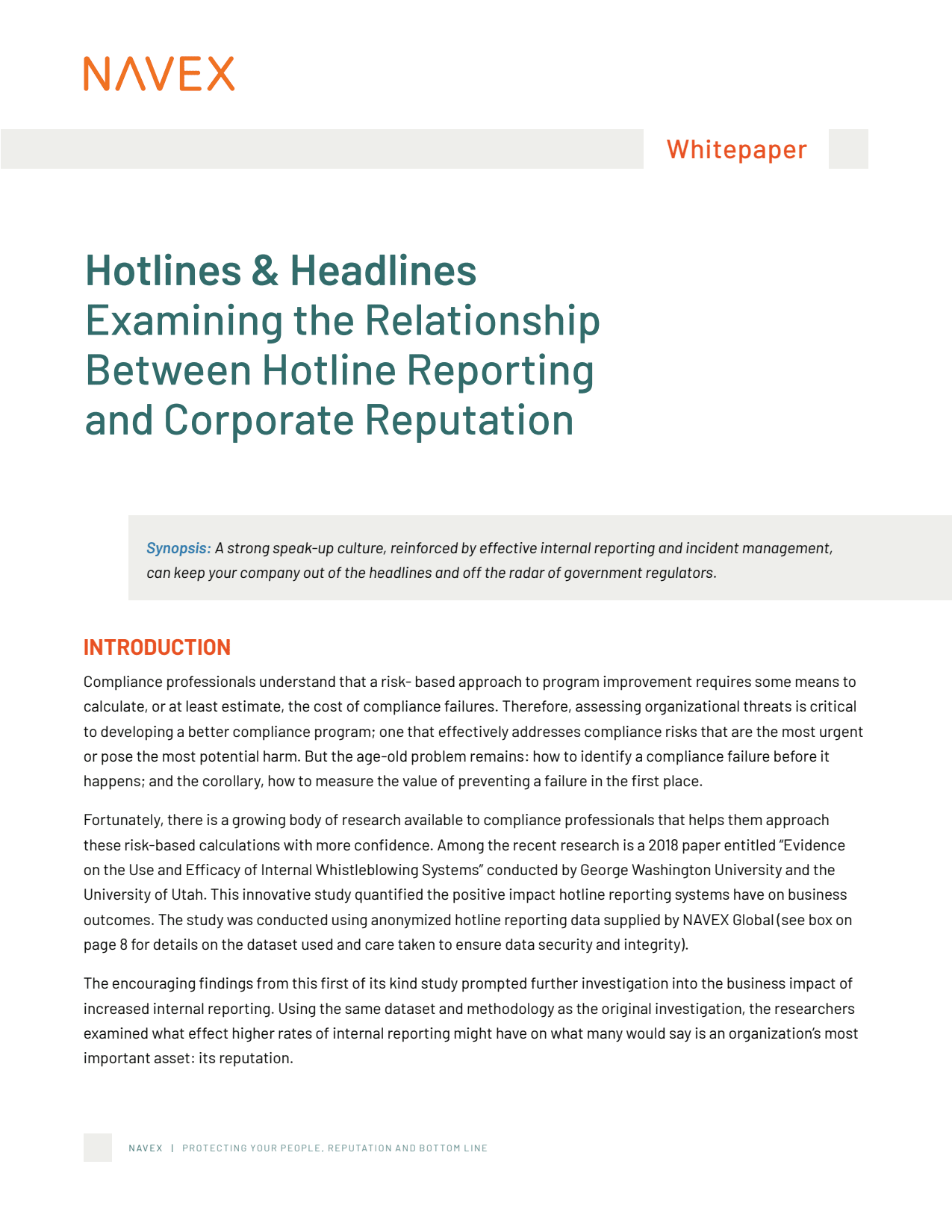 "EthicsPoint is a great vehicle for our associates. They voice their concerns in the instances where they may not feel comfortable doing it in person or directly to someone in the company. I think a lot of our associates appreciate that they have the ability to be anonymous when reporting incidents."
Curtis Samuels, Chief Ethics Officer / Alliance Data
Learn more about Incident Management