Get a Demo

Get Started Today

We respect your privacy and won't share your information with outside parties. View our privacy statement.

Thank you for your interest in NAVEX. A NAVEX representative will contact you shortly.

If you have any immediate questions, please give us a call at +44 (0)20 8939 1650.
COI Disclosures™ Conflicts of Interest Disclosure Management
With COI Disclosures™ Software
Part of the NAVEX E&C Solution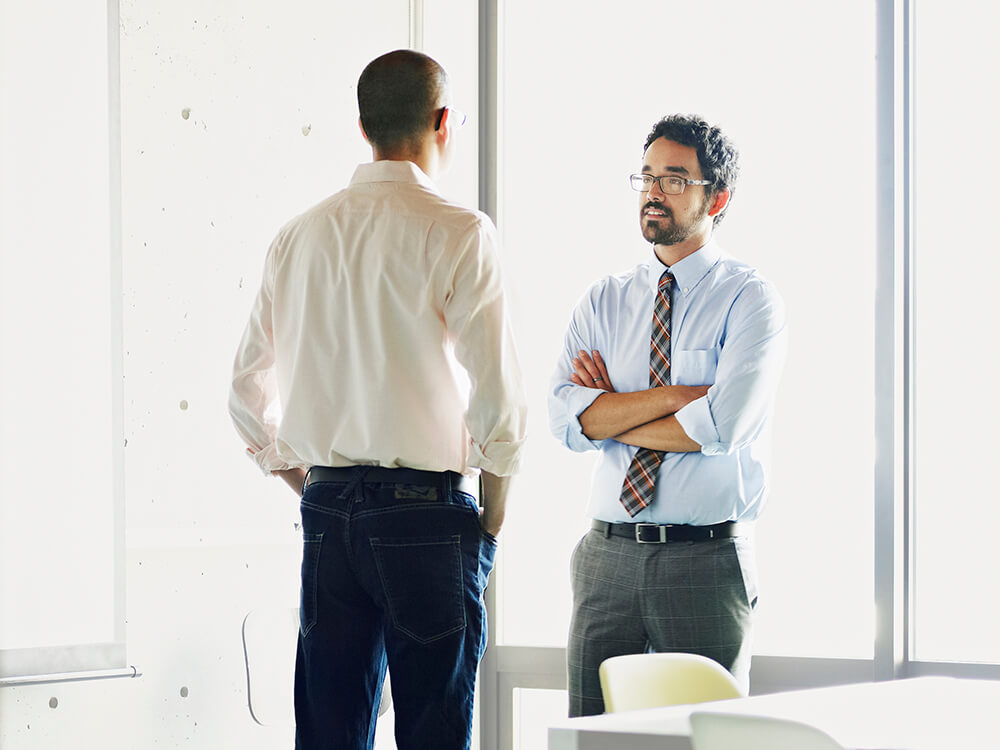 Collect, Track and Mitigate Conflicts of Interest
Managing conflicts of interest is a key component of any ethics and compliance programme. COI Disclosures can automate what is often an error prone, manual process to streamline your organisation's tracking and reporting of disclosures.
Download the Datasheet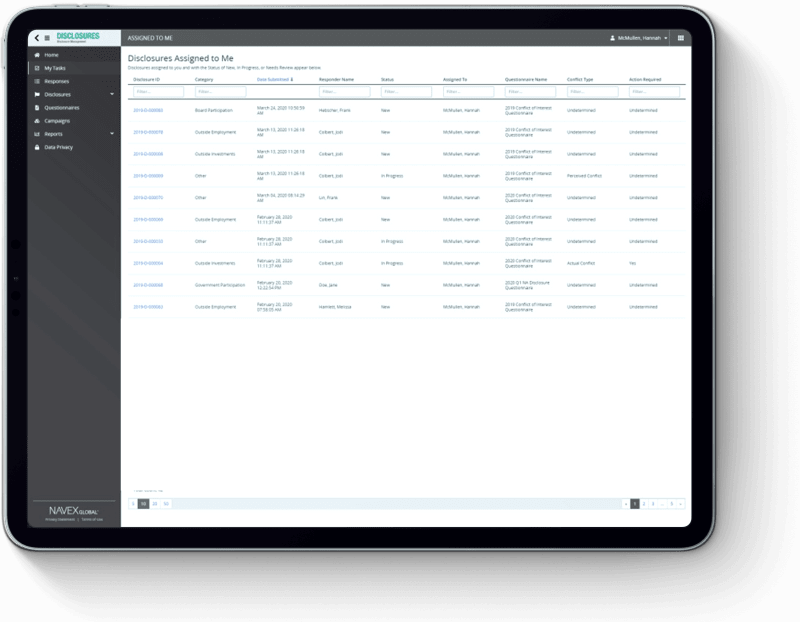 Easily manage the many risks that come from conflicts of interest​​
Reduce Manual Steps with Automated Campaigns
Customise questionnaires to fit your specific needs. Automatically assign different categories to the right individuals for faster review and approval. Monitor mid-cycle changes that may cause potential conflict with simple disclosure amendment workflows.
Send the Right Message to the Right People
Provide employees with the ability to read and respond to disclosure questionnaires in their preferred language. Track completion, set automated reminders, and send escalation notices to ensure you have the information you need. Follow-up through in-app communication and add attachments to quickly close cases and provide an audit trail.
Uncover Insights and Create Reports
Analyse each conflict and your overall disclosure campaign results with intuitive at-a-glance dashboards that are audit ready. Amend responses throughout the year as circumstances change, providing you with up-to-date details that are automatically saved and connected to the original response.
On Demand Disclosures
Enable employees to disclose conflicts of interest outside of annual campaigns, allowing you to address these risks as they surface throughout the year, including:
Gifts & Entertainment
Outside Employment
Business or Family Relationships
And many more
Getting Started with Conflict of Interest Management
NAVEX offers the right tools, resources and conflict of interest solutions for any sized business at any stage of maturity. Our team of ethics and compliance experts makes implementing your COI program easy and you are supported 24/7 with access to the NAVEX Community that provides self-service learning, webinars, and best practice advice
Learn More
Learn more about COI Disclosure Management