Featured Keynotes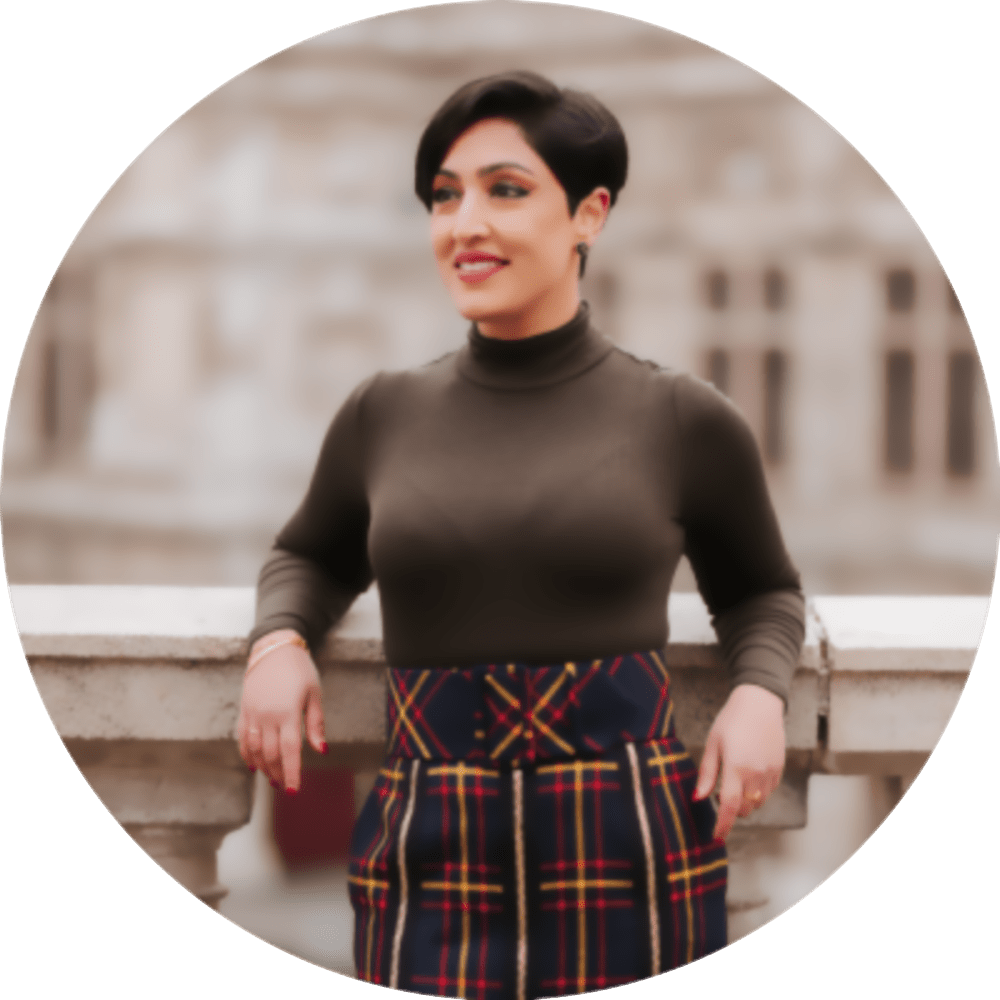 Rumman Chowdhury
Chief Scientist, Founder and General Partner of Parity Responsible Innovation Fund, former Director of AI Ethics, Twitter
Parity Consulting, Berkman Klein Center for Internet & Society at Harvard University
Dr. Chowdhury is the Chief Scientist of Parity Consulting, Founder and General Partner of Parity Responsible Innovation Fund, and a Responsible AI Fellow at the Berkman Klein Center for Internet & Society at Harvard University.
Previously, Dr. Chowdhury was the Director of META (ML Ethics, Transparency, and Accountability) team at Twitter, leading a team of applied researchers and engineers to identify and mitigate algorithmic harms on the platform. Prior to Twitter, she was CEO and founder of Parity AI, an enterprise algorithmic audit platform company. She built and led Accenture's practice in Responsible AI.
She serves on multiple boards, including Oxford University's Commission on AI and Governance, the UK's Center for Data Ethics and Governance, the University of Virginia's Data Science Program, and Patterns, a data science journal by the publishers of Cell. She is also UN Commissioner on the Broadband Commission.
She is an active contributor to discourse around responsible technology with bylines in The Atlantic, Wired, Forbes, Harvard Business Review, Sloan Management Review, MIT Technology Review and VentureBeat.
Rumman has been featured in international media, including the Wall Street Journal, New York Times, Financial Times, Harvard Business Review, NPR, MIT Technology Review, BBC, Australian Broadcasting Channel and Nikkei Business Times.
She was named one of BBC's 100 Women, recognized as one of the Bay Area's Top 40 under 40, and a member of the British Royal Society of the Arts (RSA). She has also been named by Forbes as one of Five Who are Shaping AI.
Dr. Chowdhury holds two undergraduate degrees from MIT, a master's degree in Quantitative Methods of the Social Sciences from Columbia University, and a doctorate in political science from the University of California, San Diego.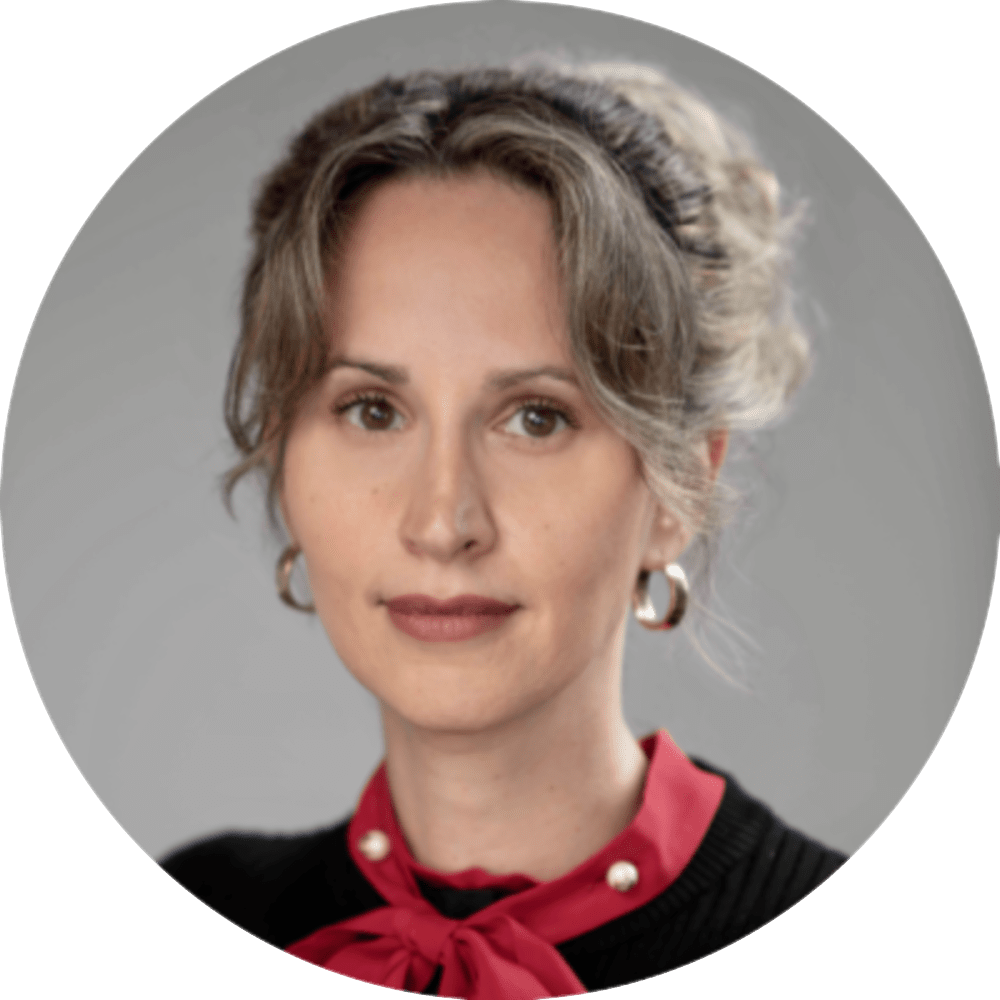 Desiree Fixler
Impact & ESG Investing Professional | Board Member | Speaker | Activist
Former ESG Fund Greenwashing Whistleblower
Desiree was Group Sustainability Officer at DWS Group, when she exposed what she considered to be extensive greenwashing - huge discrepancies between the firm's public ESG claims and its internal statements and actions. When her concerns as well as her job were dismissed by the C-suite and Board, she decided to speak out publicly. US and German authorities launched investigations, which culminated in a police raid at DWS's headquarters and the ousting of the CEO. 
Desiree's whistleblowing action sent shockwaves throughout the finance industry and galvanized efforts to tackle greenwashing. She poignantly and candidly tells her story to drive this cautionary yet inspirational tale home for the sake of clearer ESG disclosures and a more evidence-based approach to sustainability. 
As a frequent media commentator and keynote speaker, Desiree opens up about the three acts to her story: spotting the greenwashing, getting fired and whistleblowing, and industry-wide lessons learned and her professional revival. 
Desiree has over twenty-five years of experience in sustainable finance and investment banking. Previous to DWS, she held senior roles at JP Morgan, Deutsche Bank and Zais Group, where she built and managed ESG investing and structured credit businesses. Her track record of product innovation includes several award-winning and market transformational products, including the development of the iTraxx and CDX indices, as well as a series of impact securitisations. 
Desiree holds a BSc Economics (Hons) from the London School of Economics. She is a member of the CFA's ESG Technical Committee, a member of the LSE's Entrepreneurship Advisory Group and a member of the World Economic Forum's Global Future Council on Responsible Investing.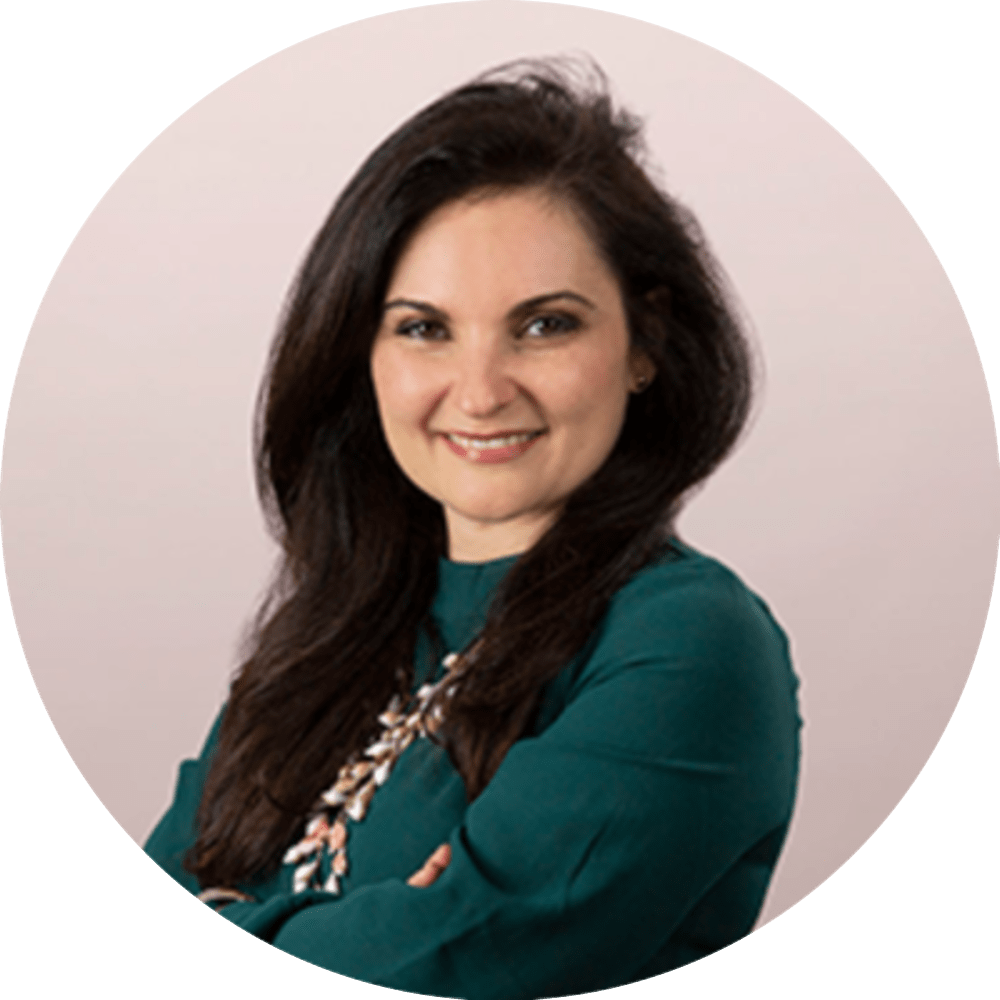 Alla Valente
Senior Analyst
Forrester
Alla is a senior analyst at Forrester serving security and risk professionals. She covers governance, risk, and compliance (GRC), third-party risk management (TPRM), contract lifecycle management (CLM), and supply chain risk with a special focus on risk management frameworks. In this role, Alla helps Forrester clients establish strategy, adopt best practices, define a governance framework, and select technology to manage risk, improve business resilience, and strategic value-add. Her research also includes ethics and trust in digital transformation, enterprise risk management (ERM), and protecting the organization's brand.
Her 25 years of B2B marketing experience includes marketing leadership and strategy, product marketing, and digital and customer marketing. Alla's risk management experience comes from marketing, strategy, and customer advocate roles where she helped launch successful software-as-a-service (SaaS) offerings and oversaw all aspects of brand development, go-to-market, messaging and positioning, and digital marketing. In these roles, she ran marketing strategy and product marketing.
Alla holds an BA in English from Hofstra University and has completed the Business Analytics Program at Harvard with distinction.
Session speakers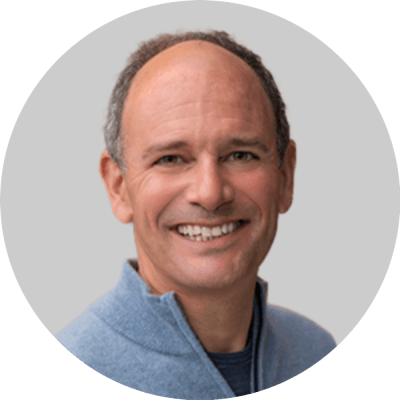 AG Lambert
Chief Product Officer
NAVEX
A.G. Lambert is chief product officer at NAVEX, where he is responsible for driving the company's product vision and strategy. Helping NAVEX further its product innovation and leadership, A.G. is expert at optimizing product strategy to meet current and future needs of customers, partners and the industry. 
Prior to joining NAVEX, A.G. served as chief product strategy officer at SAP Concur. He has also held positions leading product management and marketing teams at Saba, Infor, Extensity and Autodesk. A.G. earned a degree in physics and English literature from Washington University, and an MBA from the Haas School of Business at the University of California, Berkeley.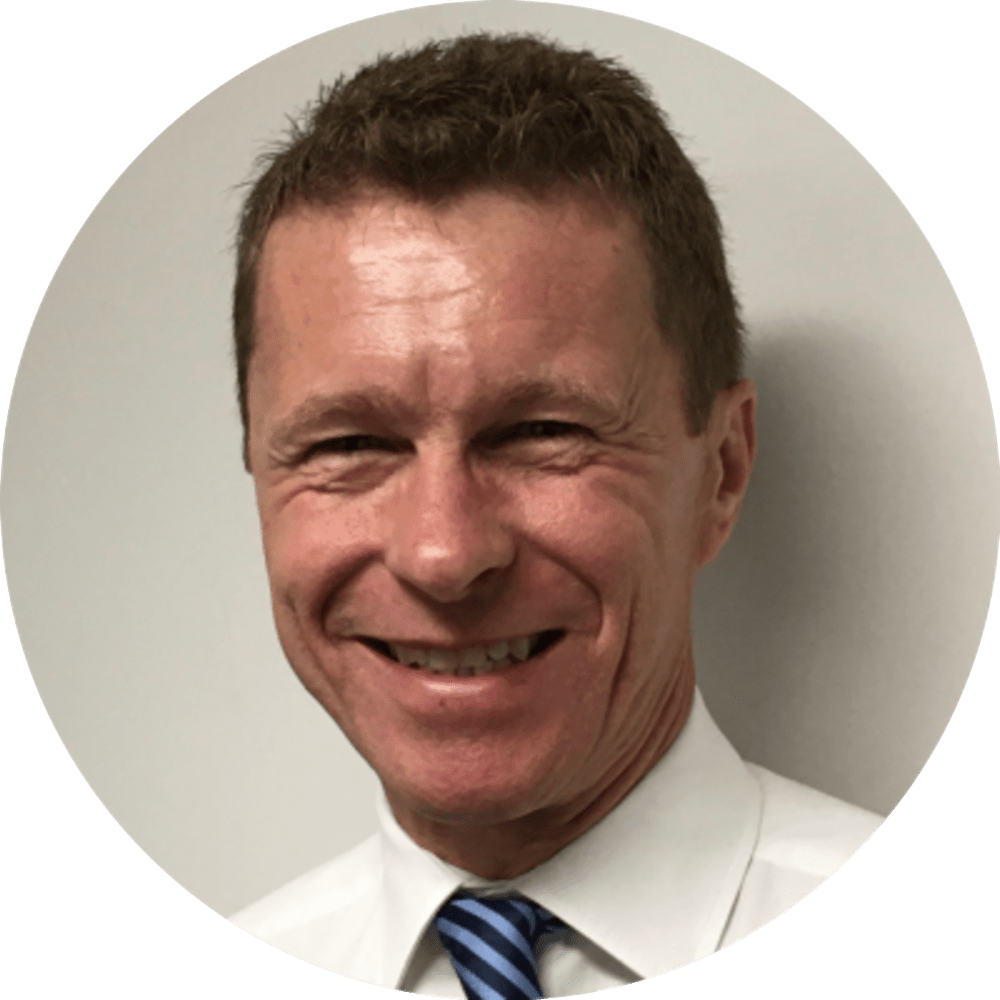 Andy Noble
Head of Whistleblowing
National Westminster Bank PLC (NatWest)
Andy is Head of Whistleblowing and Speak Up for the Royal Bank of Scotland Group. Starting his career with NatWest in 1984, he has held numerous front line and risk function roles, predominantly in the Retail and Private Banking sectors. His experience spans compliance, operational risk, credit risk and financial crime.
Following the introduction of new whistleblowing regulations by the UK's financial regulators in 2016, Andy led the development and implementation of a group-wide whistleblowing framework at RBS. This provides a mechanism for colleagues across the bank to confidentially raise concerns about unethical behaviour and wrongdoing, helping to support a strong risk culture.
Andy was also a Special Constable with the Metropolitan Police Service for 29 years. He received a long service award from the Commissioner of the Metropolitan Police prior to retiring in 2018.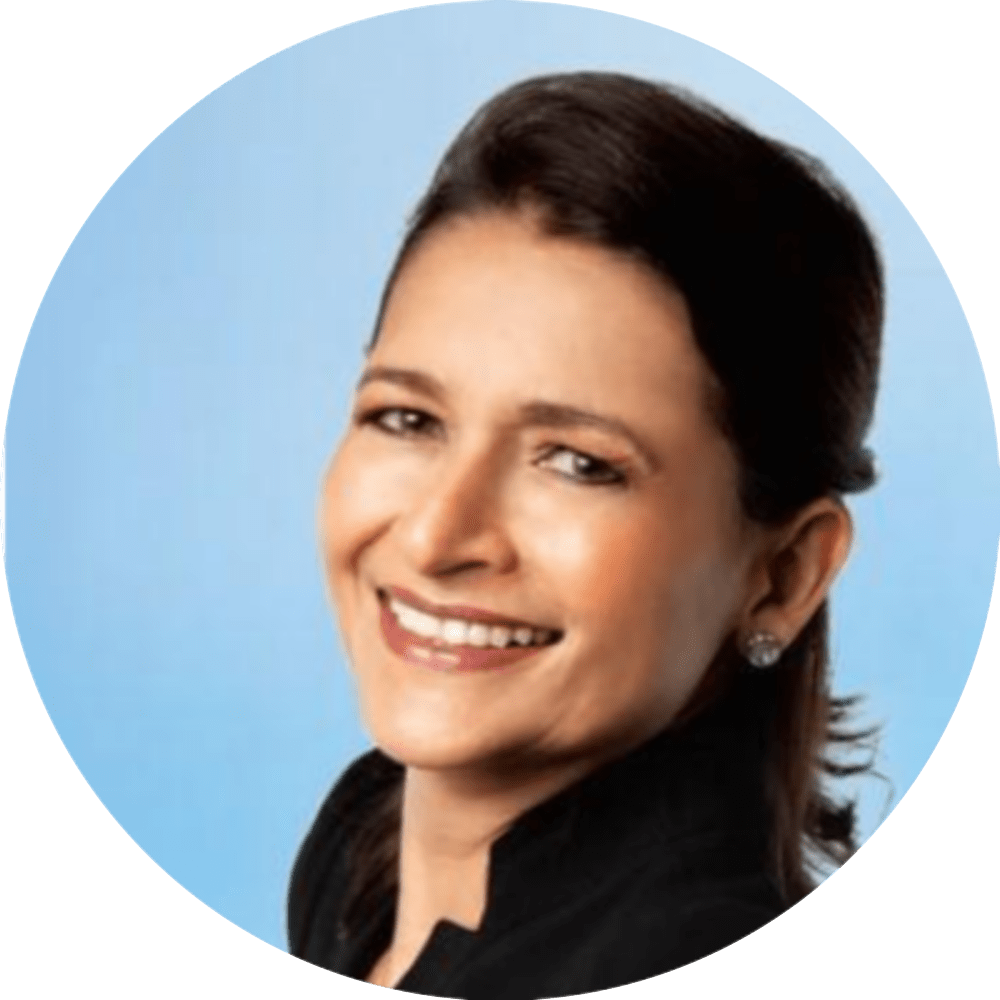 Angélique Parisot-Potter
Executive Vice President, Business Integrity & Group General Counsel for the Massy Group of Companies
Massy Group
Angélique was born in Hamburg, Germany to her French mother and Trinidadian father who was wrestling in Europe. When she was five, they moved to Trinidad & Tobago. A lawyer for over thirty years, she has lived and worked in Trinidad & Tobago, the Dominican Republic, the UK, Brazil and Egypt. As an international champion of business integrity, she creates programmes to protect companies and their brands, working with Boards and executives to create a safe and inclusive culture. Today she is the Executive Vice President, Business Integrity & Group General Counsel for the Massy Group of Companies overseeing Massy's global legal affairs including regulatory and compliance matters. Her purpose is to empower people to find their voice and to create a safe space where people can do the right thing every day; where anyone can speak truth to power and where those with authority Listen Up; a place where Open Secrets cannot thrive.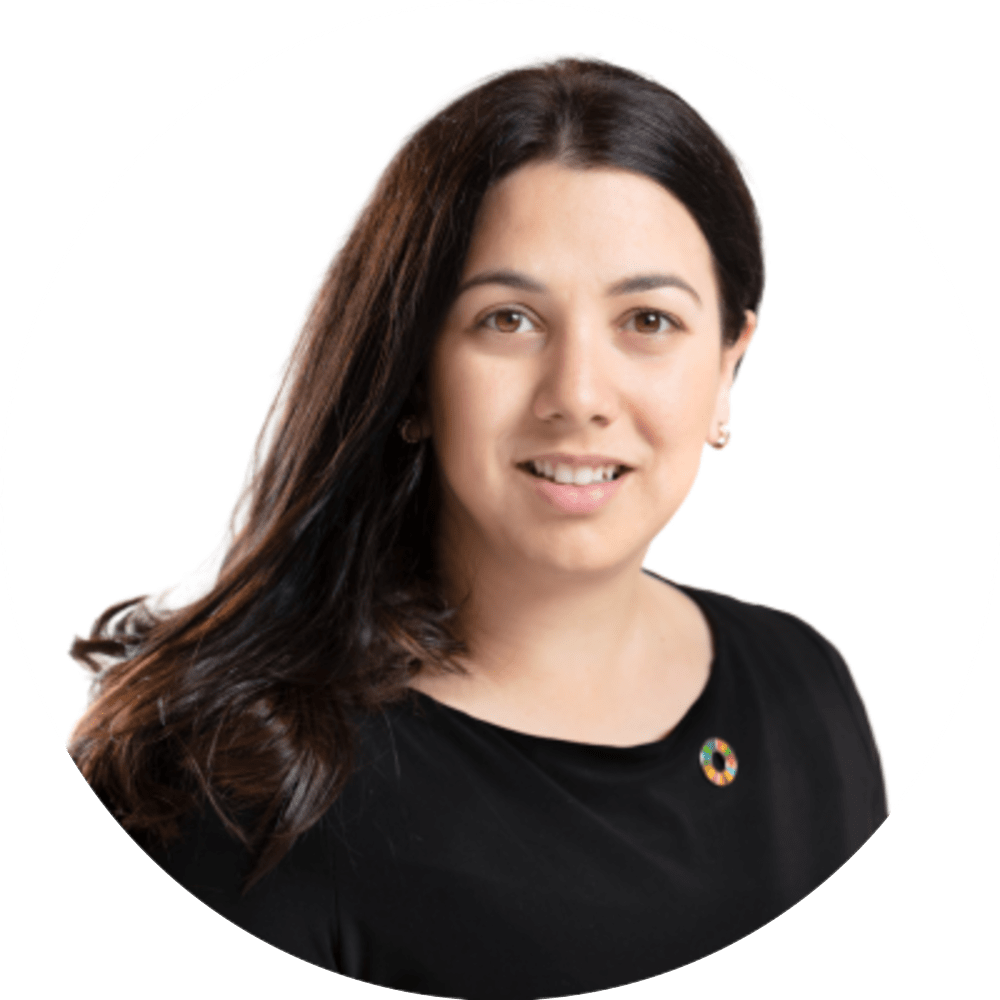 Benafsha Delgado
Head of Social Sustainability
UN Global Compact Network UK
Benafsha (Bee) Delgado joined the UN Global Compact Network UK in 2015 and is Head of Social Sustainability. The programme supports companies wanting to address issues such as modern slavery, diversity, equity and inclusion, human rights due diligence, transparency in global supply chains, supporting a Just Transition and child labour. Previously, Bee worked at Aviva plc, where she was involved in drafting their modern slavery strategy. She was also employed by the Office of Gas and Electricity Markets Authority and the Prince of Wales' International Business Leaders' Forum (IBLF) where she was Programme Coordinator of the Business Standards team and worked as a researcher and assisted the development of the Guide to Human Rights Impact Assessment and Management tool.
Bee has an MA in Human Rights from University College London and a BA in American Studies from Kings College London.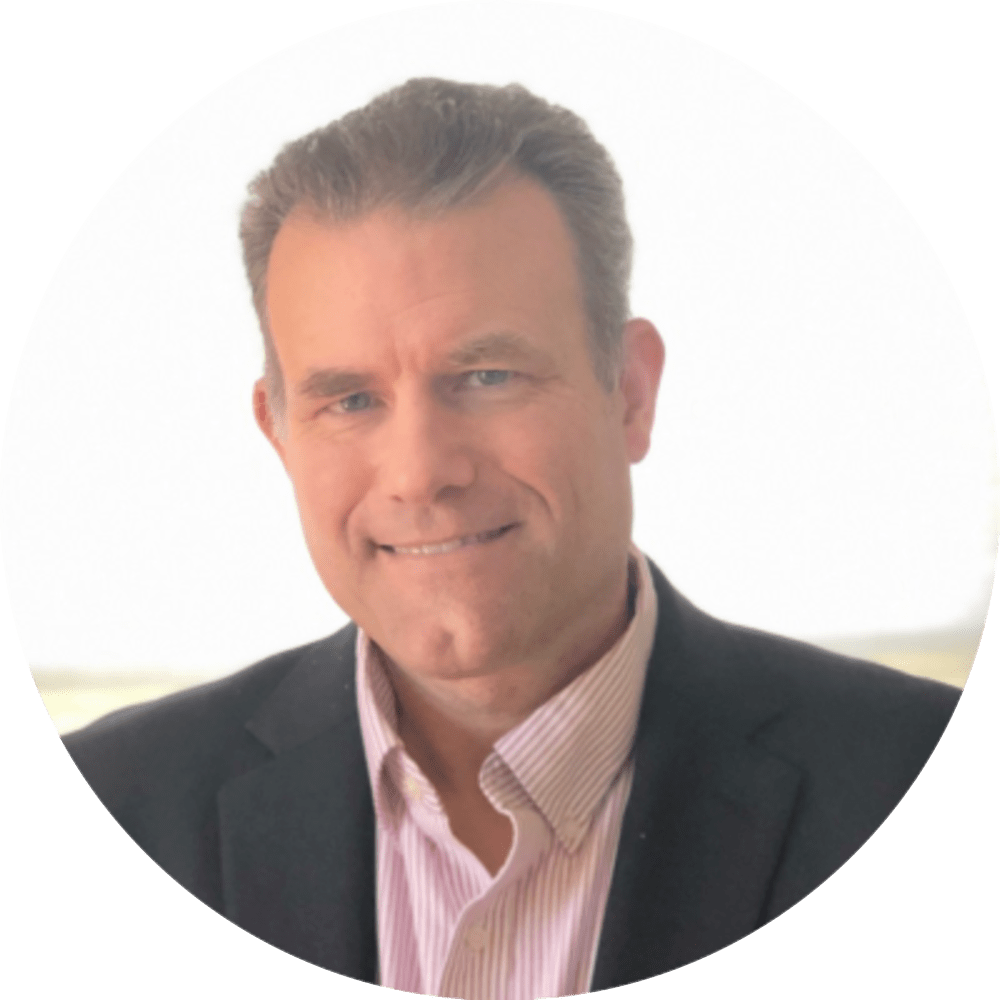 Bill Cameron
Asst. General Counsel, Ethics Program Lead
Exelon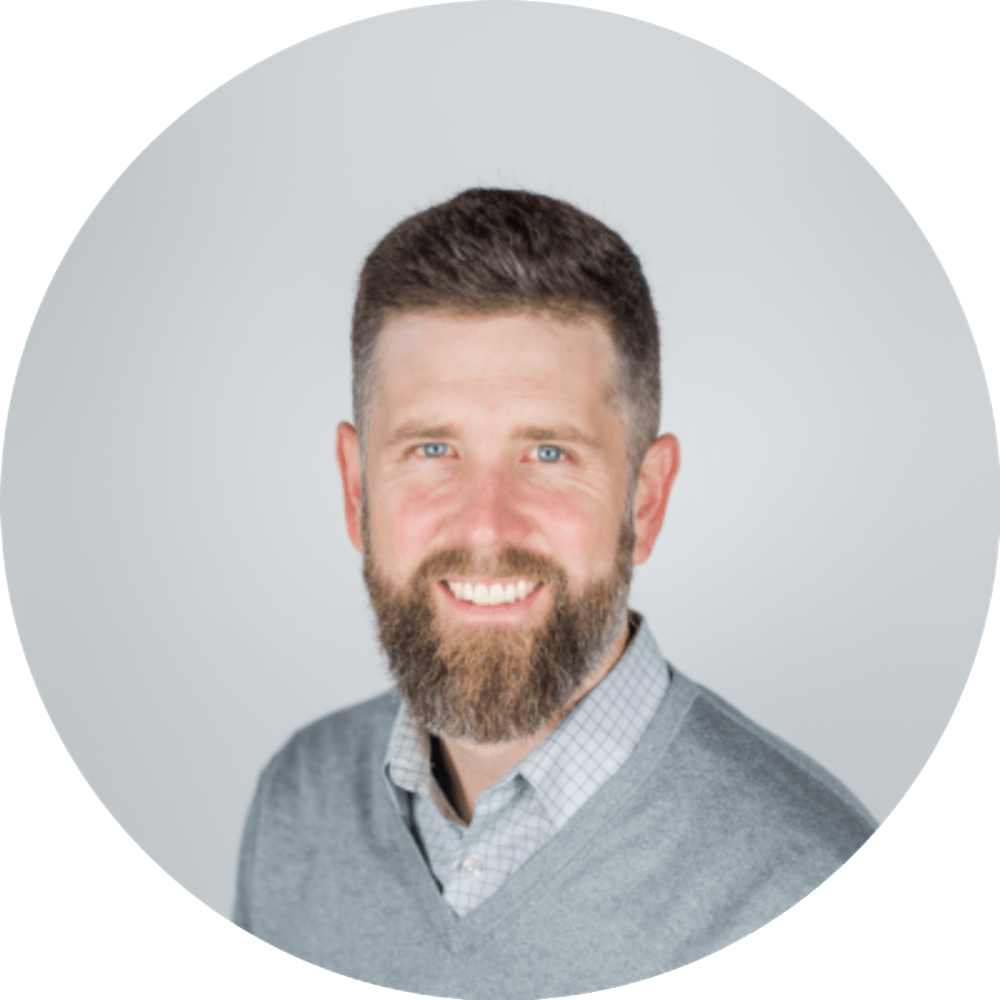 Brandon Lee
Associate Vice President, Solutions Engineers
NAVEX
Brandon started working at NAVEX in 2019 as a leader in Solution Engineering. He obtained his MBA from George Fox University and has a background in sales and operations. He uses his skills in people management to lead a large global team of Solution Engineers in translating complex business and technical requirements into easy to understand solutions that assist organizations with advancing their governance, risk, and compliance programs.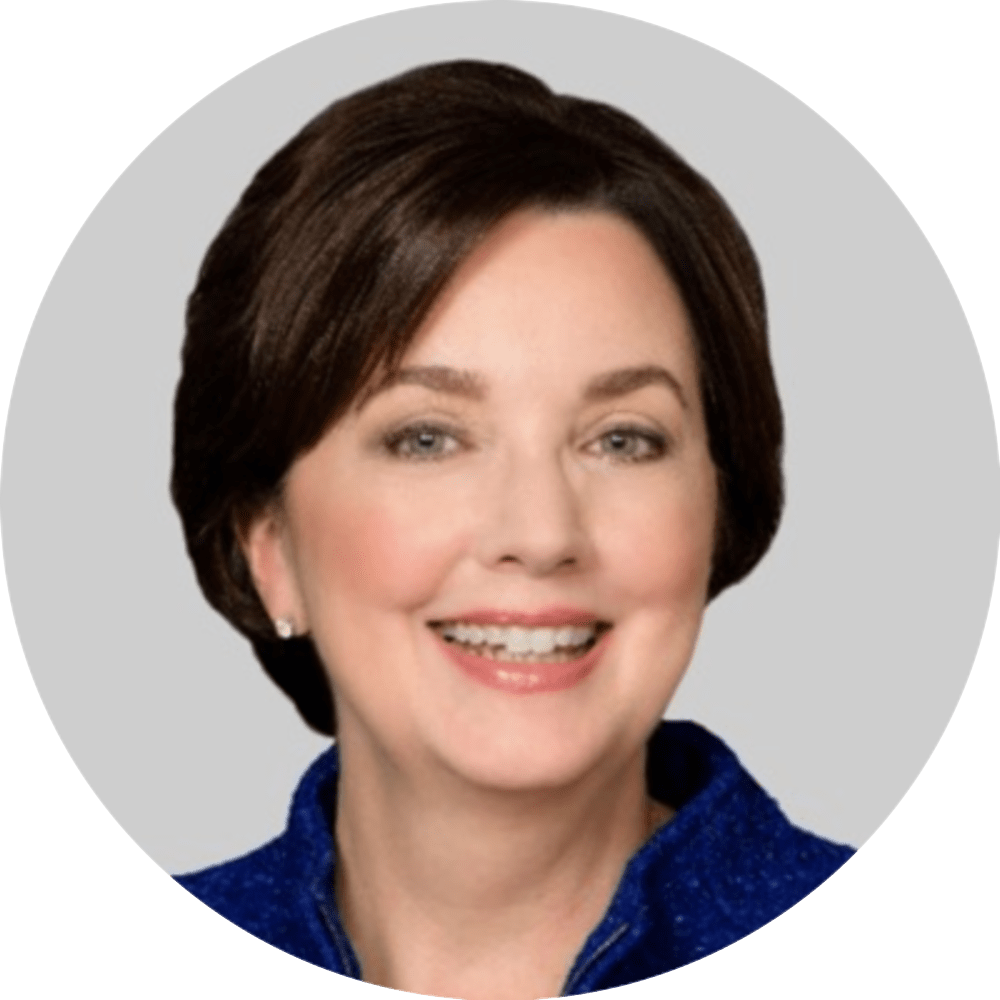 Carrie Penman
Chief Risk & Compliance Officer
NAVEX
As one of the earliest ethics officers in the industry, Carrie Penman has been with NAVEX since 2003 after serving four years as deputy director of the Ethics and Compliance Officer Association (ECOA) now ECI. A scientist by training, she developed and directed the first corporate-wide global ethics program at Westinghouse Electric Corporation from 1994-1999.
As Chief Risk and Compliance Officer for NAVEX, Carrie leads the company's formal risk management processes. She also oversees its internal ethics and compliance activities employing many of the best practices that NAVEX recommends to its customers.
Carrie has extensive client-facing risk and compliance consulting experience, including more than 15 years as an advisor to boards and executive teams; most recently as NAVEX's SVP of Advisory Services. She has also served as a corporate monitor and independent consultant for companies with government settlement agreements.
Carrie was recently awarded the inaugural Lifetime Achievement Award for Excellence in Compliance 2020 by Compliance Week magazine. In 2017, Carrie received the ECI's Carol R. Marshall Award for Innovation in Corporate Ethics for an extensive career contributing to the advancement of the ethics and compliance field worldwide.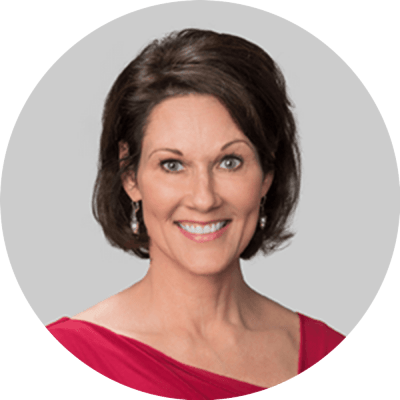 Cindy Raz
Chief People Officer
NAVEX
Leading both the HR and organization development functions, Cindy brings more than 20 years' experience leading human resources functions and business operations within rapid-growth organizations. Since joining NAVEX, Cindy has led several change initiatives associated with the merger and acquisition of multiple companies, including enhancing existing cultural programs, reducing undesired employee turnover and establishing people programs and strategies as a critical contribution to business success. 
Cindy has been nominated for the Portland Business Journal's HR Leadership Award, and has served as a featured presenter at multiple industry events. A graduate of Portland State University, she is certified as a senior certified professional with the Society for Human Resources Management and a senior professional in human resources with the Human Resources Certification Institute.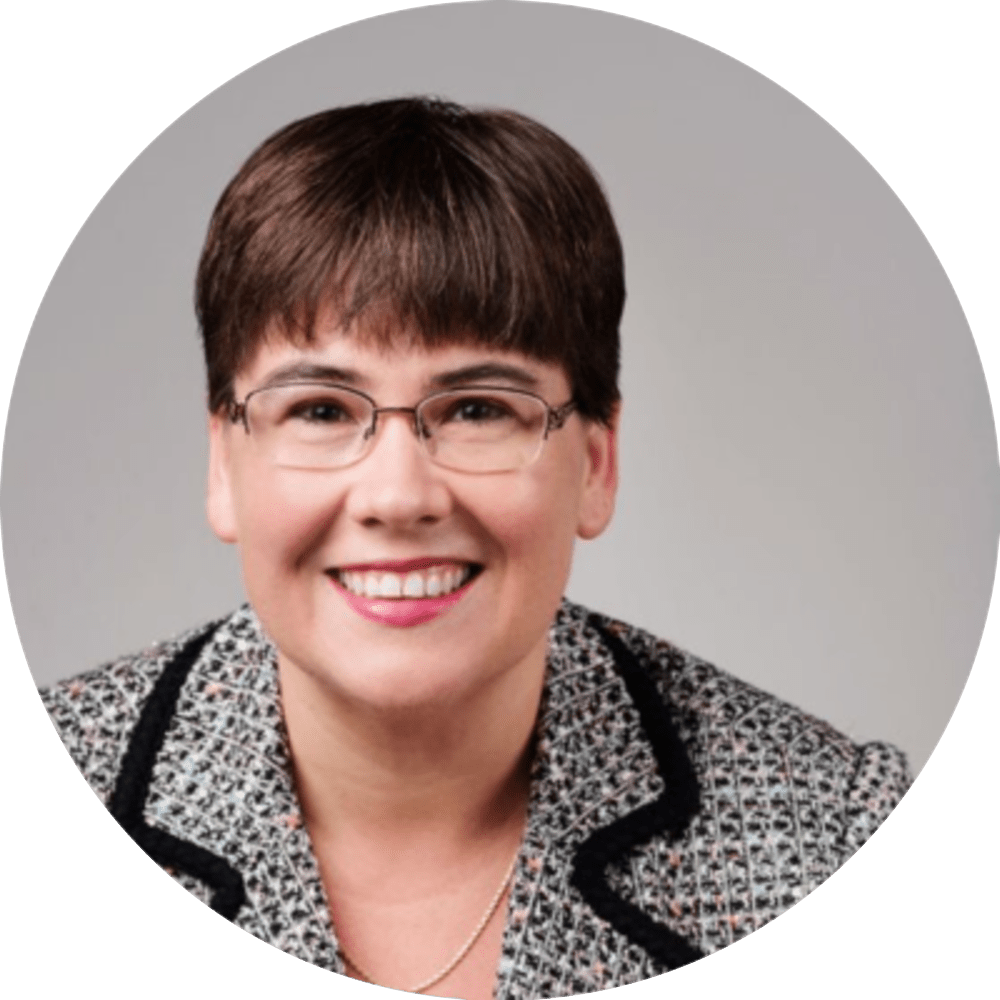 Carol Williams
CEO & Enterprise Risk Management Consultant
Strategic Decision Solutions
Carol Williams is an Enterprise Risk Management (ERM) Consultant with 20+ years of experience managing risk in the insurance industry. Her firm, Strategic Decision Solutions, was founded to help companies design flexible—but optimal—strategies to make risk-informed decisions. Carol specializes in identifying strategic and operational opportunities for improvement and offers expert consulting which enable clients to achieve their corporate initiatives and strategy.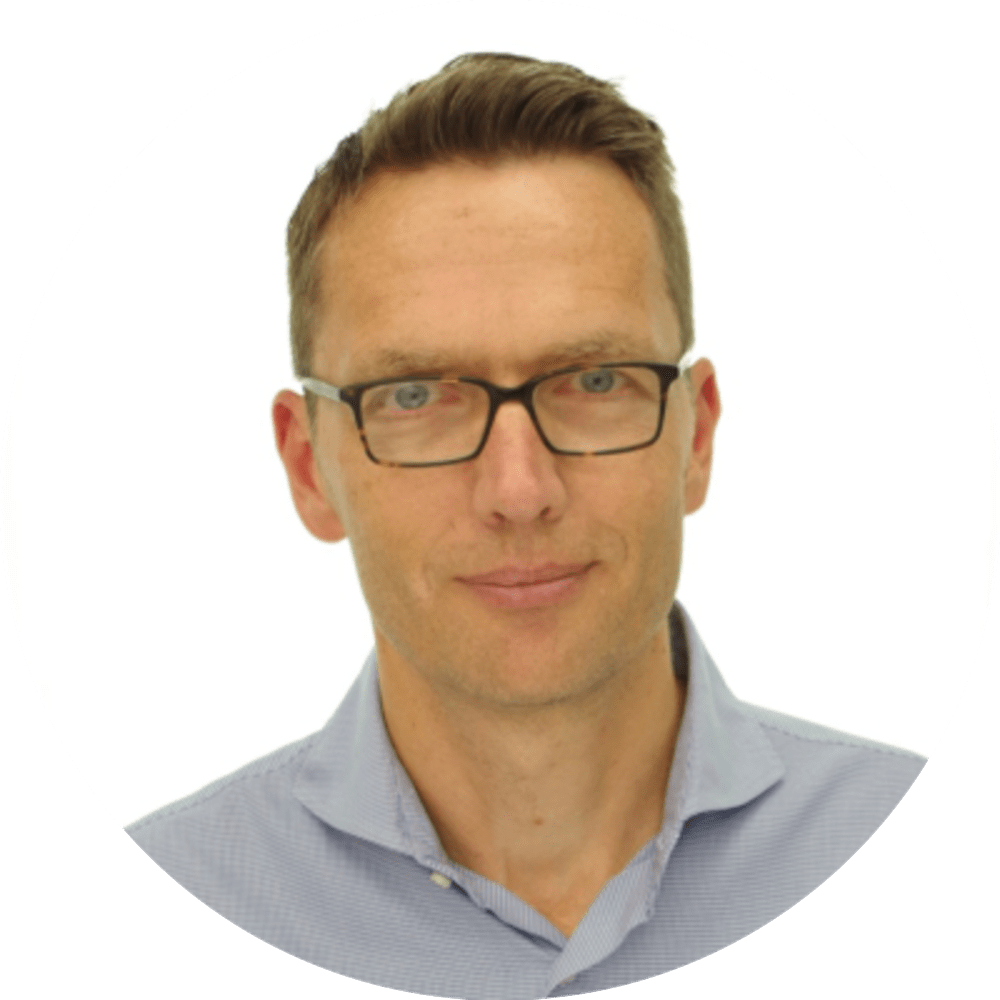 Florian Haarhaus
International General Manager
NAVEX
As international general manager, Haarhaus is responsible for leading NAVEX's international business, spearheading strategic initiatives to extend NAVEX solutions across high growth markets. Prior to joining NAVEX, Haarhaus was the General Manager and Vice President, Sales EMEA at Nintex – a Seattle-based process automation leader – where he directly oversaw all go-to-market activity across Europe, the Middle East and Africa. Haarhaus has 30 years of international experience in the software and SaaS industry, having built and run teams across Europe, the Middle East and Asia for companies like Oracle, Lotus-IBM, Salesforce, box and most recently Nintex. His key areas of focus include setting international go-to-market strategies, M&A integrations, international expansion and developing partner ecosystems.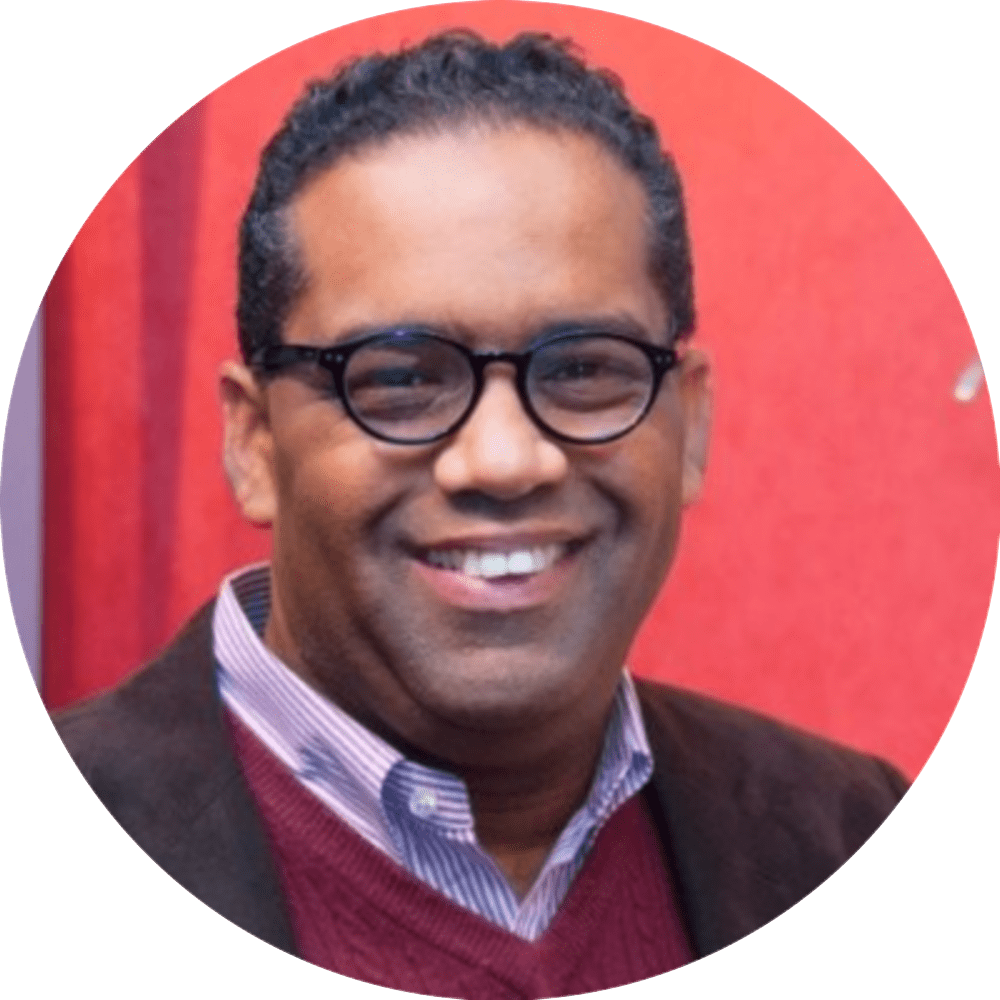 Frank Vasquez
Director, Corporate Social Responsibility
Hanesbrands, Inc
Frank Vasquez is the Director of Corporate Social Responsibility for Hanesbrands, Inc. He received his B.S in Systems Design Engineering from ITESM (Monterrey Technological Institute) in Monterrey, Mexico. He started his career with Hanes (Sara Lee at the time) as an engineer at the operations in the Dominican Republic and shortly after was appointed as Risk Management Manager for the Caribbean Operations. In 2003 he was moved to the corporate headquarters to lead the Sara Lee Underwear operations in the Safety and Environmental areas. In 2006 when Hanesbrands spun from Sara Lee Frank was part of the team that started the Corporate Social Responsibility for the new company including the global compliance program and the global standards for suppliers. In 2010 he led the efforts of building and establishing Hanesbrands' community relation flagship program Green for Good with the implementation of life changing programs in the areas of health, environmental sustainability and education in the communities where Hanes is located. Since 2020 he is the Global Director of CSR leading both, the Global Ethics and Compliance program and the Global Standards for Suppliers.  He currently sits in the Board of the Fair Labor Association,  a global multi-stakeholder organization  that promotes adherence to international and national labor laws and improving working conditions and the lives of workers.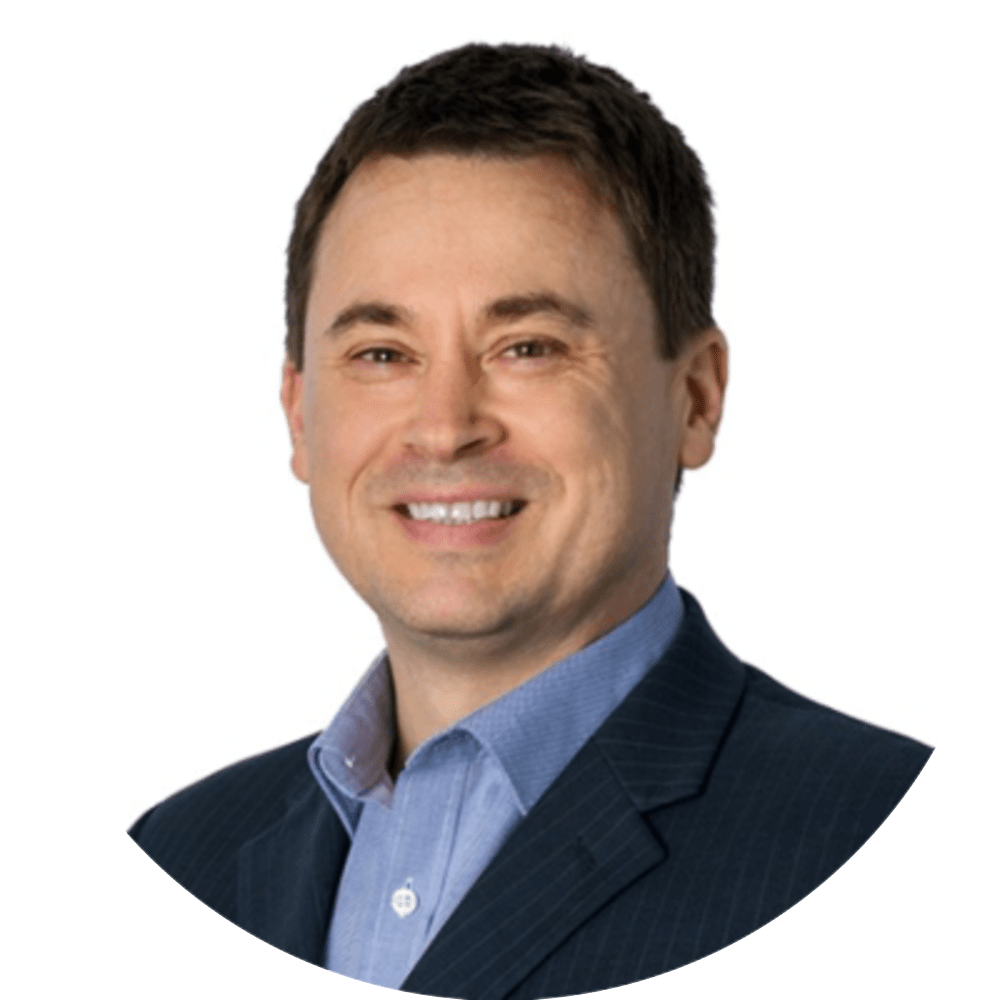 Ian Painter
Director, International Marketing
NAVEX
Ian Painter is Marketing Director, EMEA & APAC, for NAVEX. A business graduate, Ian started his career in marketing communications with some of the world's leading high-tech brands. Ian has authored many blogs, white papers and reports discussing best practice recommendations for businesses based in EMEA & APAC on topics including whistleblowing, sexual harassment, information and policy management, data privacy and third-party risk. He has also conducted several market research projects on business, regulatory and compliance programme trends for European organisations.
As well as presenting at European compliance events, Ian has established NAVEX risk and compliance roundtables and networking conferences that are free to attend for the risk and compliance community undertaken as virtual and in-person events.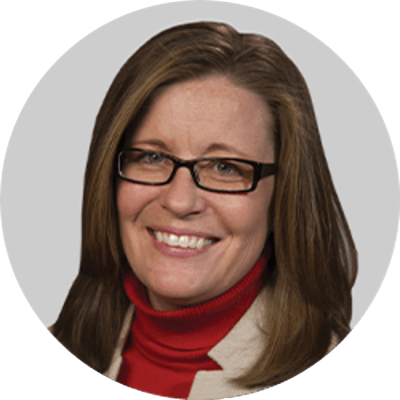 Ingrid Fredeen
VP, Senior Product Manager
NAVEX
Ingrid Fredeen, J.D., Vice President, Online Learning Content, has been specializing in ethics and legal compliance training for more than ten years. She has been the principal design and content developer for NAVEX Global's online training course initiatives utilizing her more than 20 years of specialization in employment law and legal compliance. Prior to joining NAVEX Global, Ingrid worked both as a litigator with Littler Mendelson, the world's largest employment law firm, and as in-house corporate counsel for General Mills, Inc. a premier Fortune 500 food manufacturing company.
Kathleen Cowans
Regional Vice President, Sales
NAVEX
Kathleen joined Navex two years ago as VP Sales EMEA & APAC and has over 20 years' experience in SaaS and big data, focusing on setting clients up for success and continuous improvement. Joining Navex has allowed her, for the first time, to really make a difference in the world, as NAVEX provides a world-class ethics & compliance program protecting millions of people. Kathleen believes data and technology enables marvelous changes and the achievement of higher results possible in an evolving world where more is demanded to remain at the top of one's game.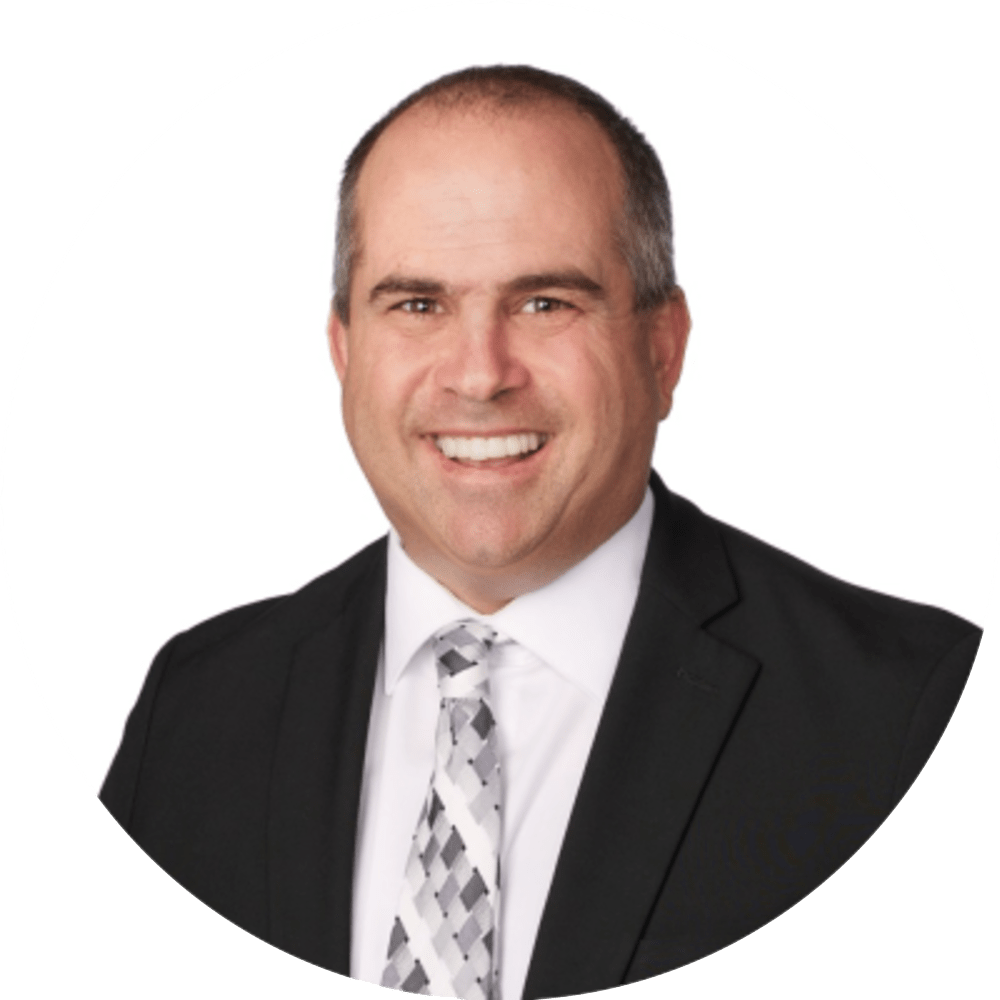 Kevin Wilhelm
Managing Principal, ESG & Social Impact
Point B
Kevin Wilhelm is the Managing Partner of Point B's ESG practice and is one of the world's pre-eminent business consultant in the field of ESG and climate change. He was recognized in 2021 by Climate Change Business Journal with the Individual Award for Industry Leadership and in his previous role at Sustainable Business Consulting, he was named the Most Innovative CEO by CIO Magazine in 2022. 
Kevin brings 23 years of experience working with leading clients to realize cost savings and brand value from better social and environmental practices. His list of 295+ clients includes New York Life, Amazon, Delta & Alaska Airlines, Caesar's Entertainment, Nordstrom, Expedia, Kohl's, Carmax, IAC Global, REI, and many more. 
He has taught 12 different courses in sustainability both in online and in-person formats at nine institutions including Harvard, The University of Washington and U. of Denver. He has 2 TEDx Talks and is the author of multiple acclaimed books in this field including: Return on Sustainability: How Business Can Increase Profitability & Address Climate Change in an Uncertain Economy, and the true guide to implementation Making Sustainability Stick.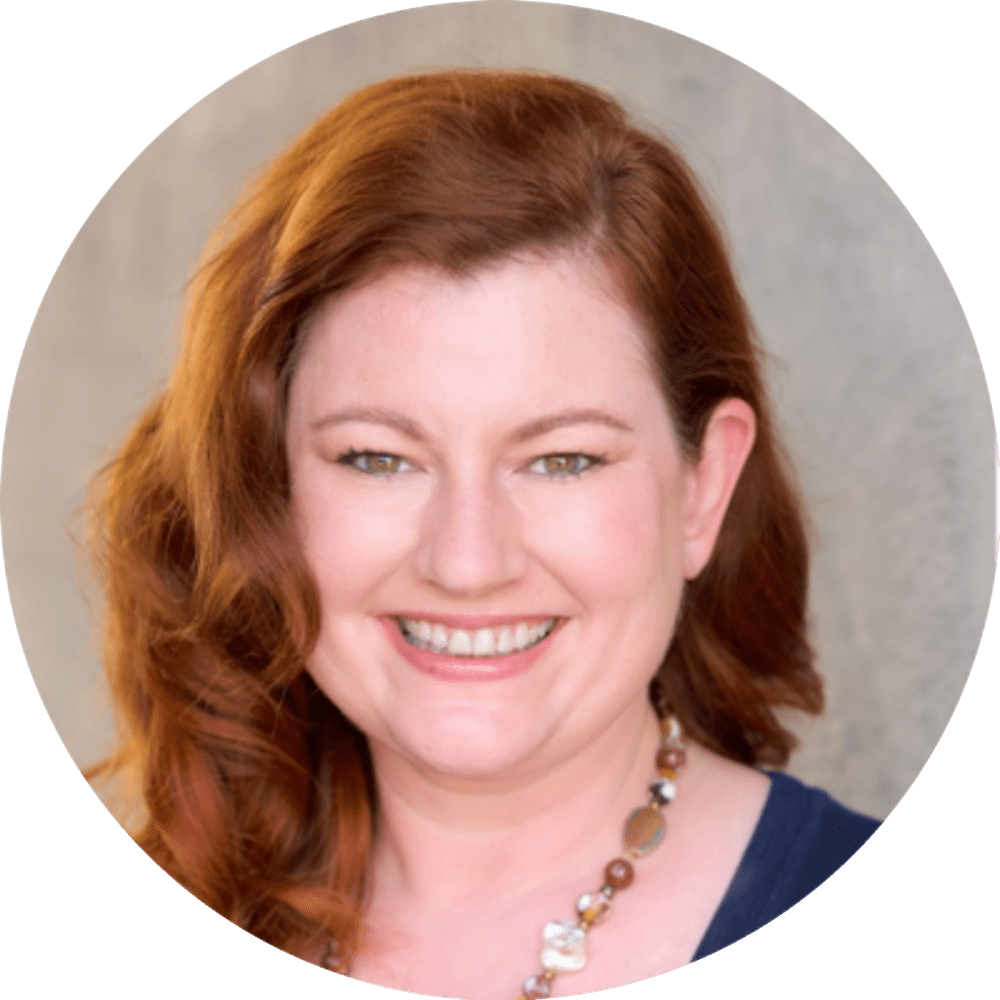 Kristy Grant-Hart
CEO
Spark Compliance Consulting
Kristy Grant-Hart is an expert at transforming compliance departments into in-demand business assets. She's the author of the book "How to be a Wildly Effective Compliance Officer" and CEO of Spark Compliance Consulting, a London and Los Angeles-based consulting group which was shortlisted for Compliance Consulting Team of the Year at the Women in Compliance Awards (2016). She is also an adjunct professor at Delaware Law School, Widener University, teaching Global Compliance and Ethics. Before launching Spark Compliance, Ms. Grant-Hart was the Chief Compliance Officer at United International Pictures, the joint distribution company for Paramount Pictures and Universal Pictures in 65+ countries.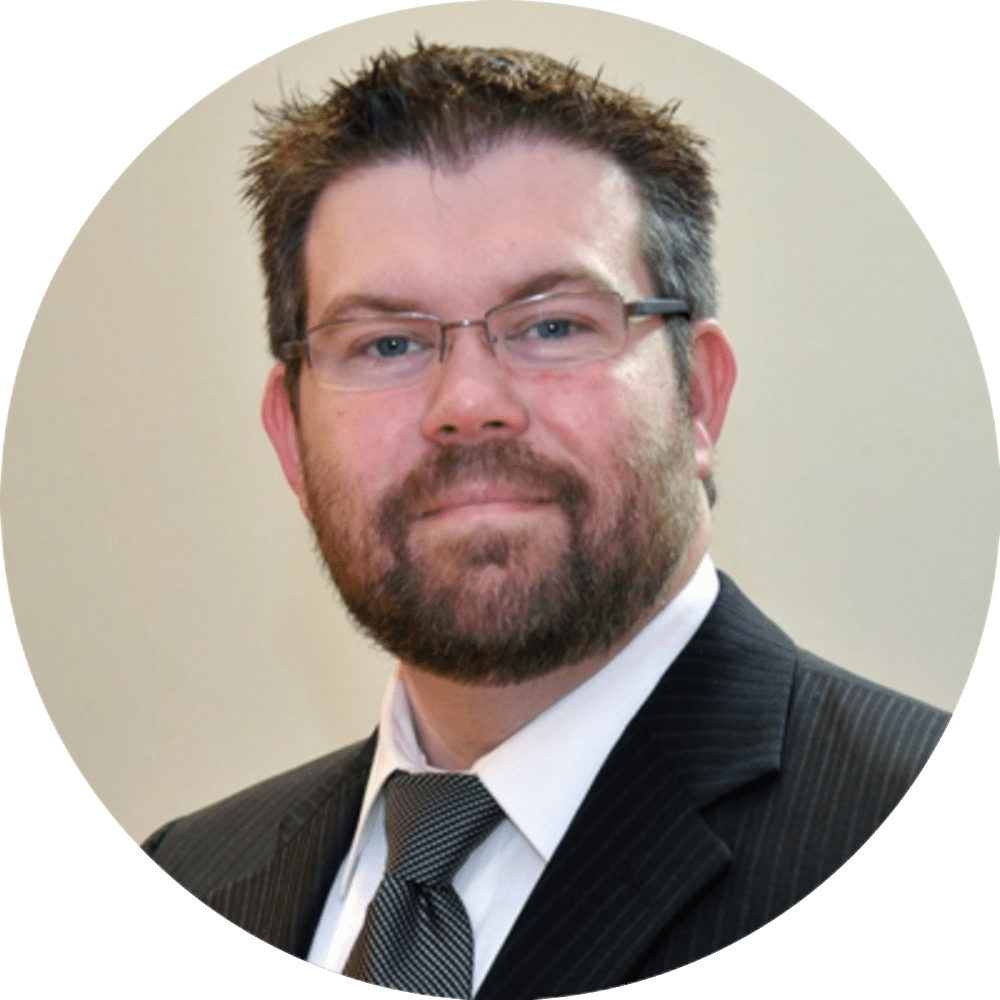 Kyle Fromm
Compliance and Privacy Officer
Halo Precision Diagnostics
Kyle A. Fromm brings 25 years of healthcare experience to the Chief Compliance and Privacy Officer position at HALO Diagnostics headquartered in Indian Wells, CA. Kyle's goal is to assist organizations in developing highly effective Compliance, Quality, and Risk Management programs. Kyle is a lecturer at the University of Wisconsin-Milwaukee with the College of Health Professions and Sciences and author of the textbook "The Health Care Professionals Guide to Medical Terminology." Kyle graduated from Southern Illinois University-Edwardsville with his Bachelor's in Nursing, Walden University with his Master's in Healthcare Administration, DePaul University with his Master's in Accountancy, and Southern Illinois University- Carbondale with his Juris Doctorate. Kyle is certified in Healthcare Compliance and Healthcare Research Compliance with the Healthcare Compliance Association (HCCA). Kyle enjoys spending time with his wife and two children and volunteering as a soccer coach, T-ball coach, and den leader for his local Cub Scout pack.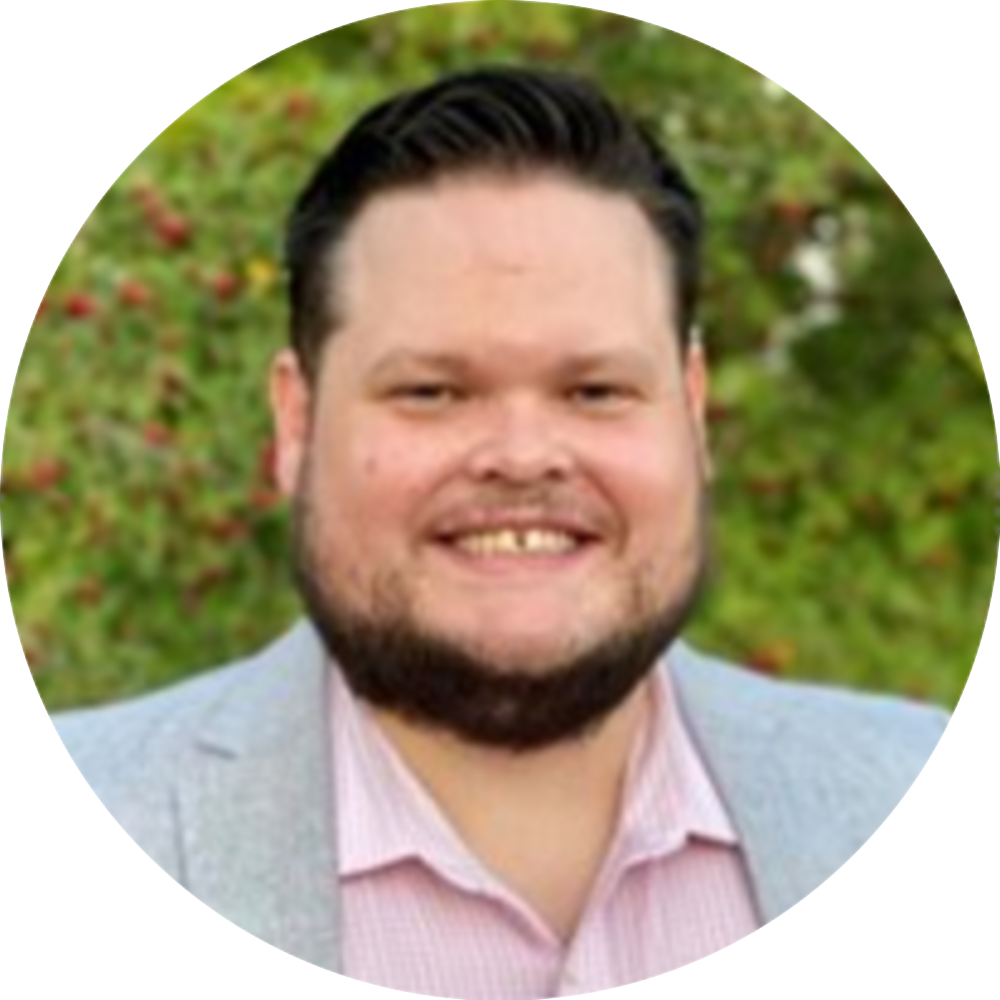 Kyle Martin
Associate Vice President, Customer Success
NAVEX
Kyle has over a decade of leading risk and compliance professionals across multiple industries. With consulting and implementation experience, he works directly with customers and his teams to create the ideal customer experience. Kyle leverages his product management background to coach efficient Integrated Risk Management (IRM) use and adoption, while his project management and customer service background allows him to communicate goals through all levels of the customer organization. At NAVEX, Kyle interacts with all aspects of the Customer Success Organization, directly managing both the Customer Success and Professional Services teams. His cross-functional alignment with each department at NAVEX is critical to the success of his teams, and he takes on all challenges to improve NAVEX IRM and the experience of the customers that use our IRM platform.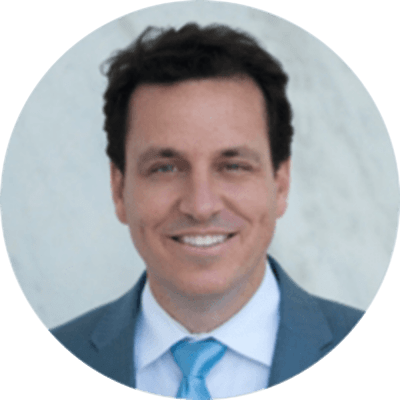 Kyle Welch
Professor
George Washington University
Before becoming a professor at George Washington University, Kyle Welch worked on the investment team at the Stanford Management Company (Stanford University's endowment). While there he developed asset allocation and portfolio strategies. Professor Welch also evaluated public equity, private equity, venture capital, and hedge fund investment opportunities and fund managers. Prior to working at Stanford, Professor Welch worked at Standard & Poor's (S&P) in the Corporate Valuation and Consulting group (now part of Duff & Phelps).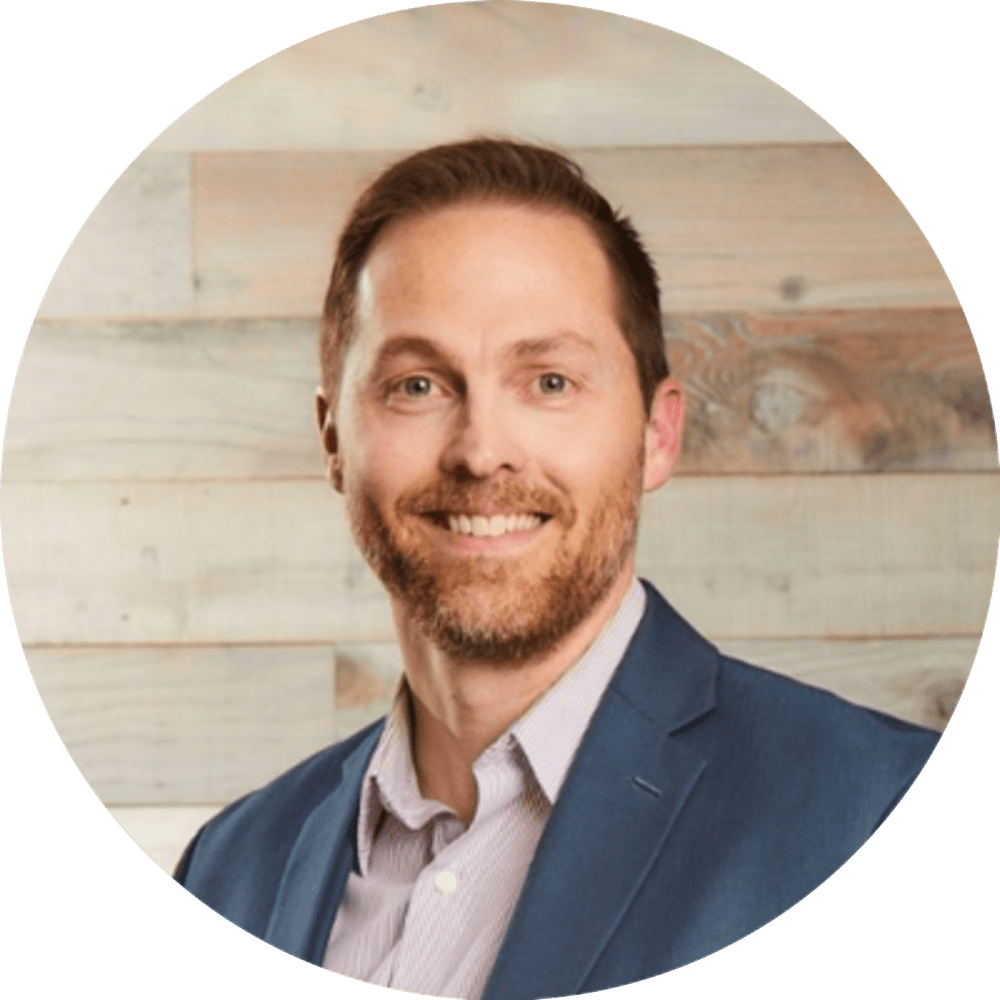 Jacob Sorensen
SVP - Integrated Risk Management Sales
NAVEX
Jacob leads NAVEX's Integrated Risk Management (IRM) sales team, including business development, solutions engineers and product specialists. His focus is to help customers harness the power of their risk and compliance programs in simple, clear ways to accelerate their maturity. Jacob has been with NAVEX for more than seven years and spent equal time working with both risk and compliance teams.
Prior to NAVEX, he worked in the telecommunications industry with various companies in senior leadership roles over sales, marketing, operations support, and finance. During his time in previous positions, he played a role in nearly 20 acquisition events. In all of his roles, Jacob is a champion for creating world-class internal and external customer experiences.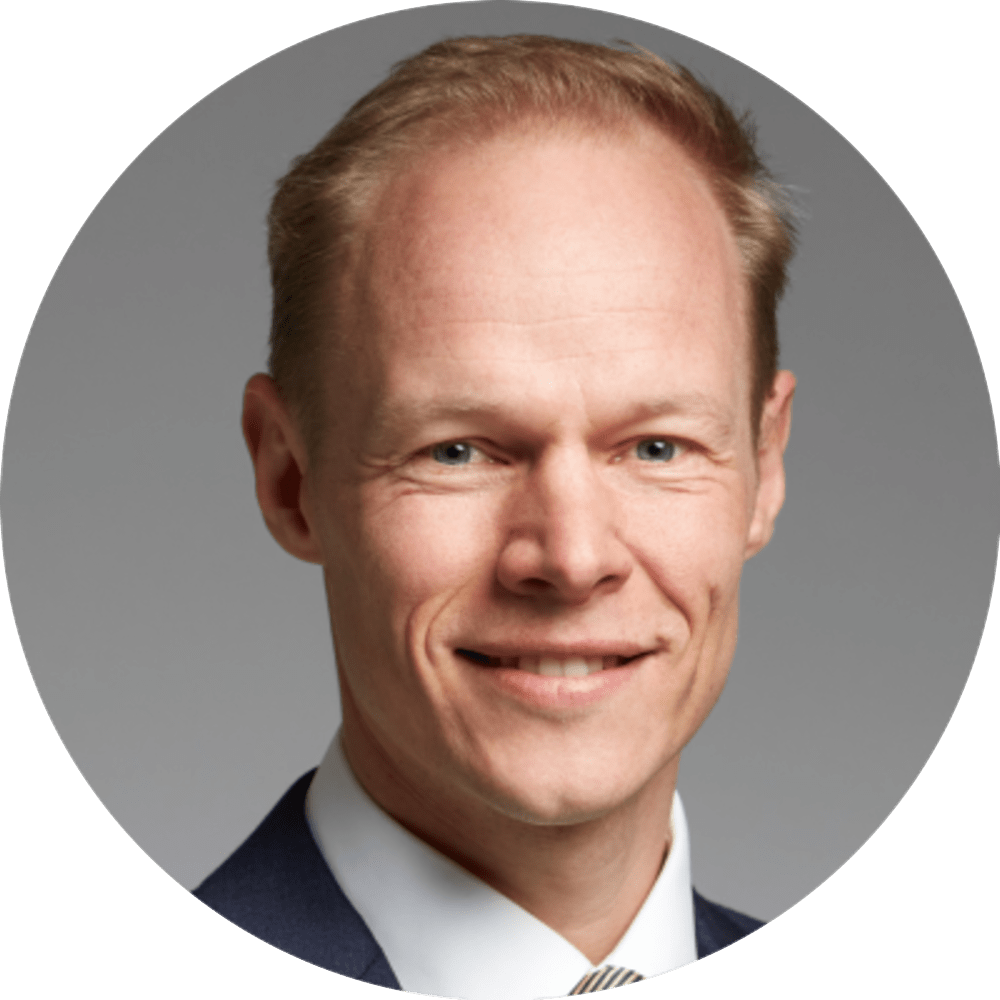 Jan Stappers
EU Whistleblowing Specialist
NAVEX
An expert in organisational whistleblowing management, Jan is engaged in the development of the new ISO 37002 Standard, is a frequent speaker on subjects related to whistleblowing, and has authored various articles on new legislation concerning whistleblower protection, anti-corruption and organisational whistleblowing best practices.
Jan is CIPP/E is an International Association of Privacy Professionals (IAPP) Certified Information Privacy Professional (CIPP/E). He holds a Postgraduate Diploma (PGDip) from King's College London in the United Kingdom (EU Competition Law) and a Master's Degree (LL.M) from Leiden University in the Netherlands (European Law).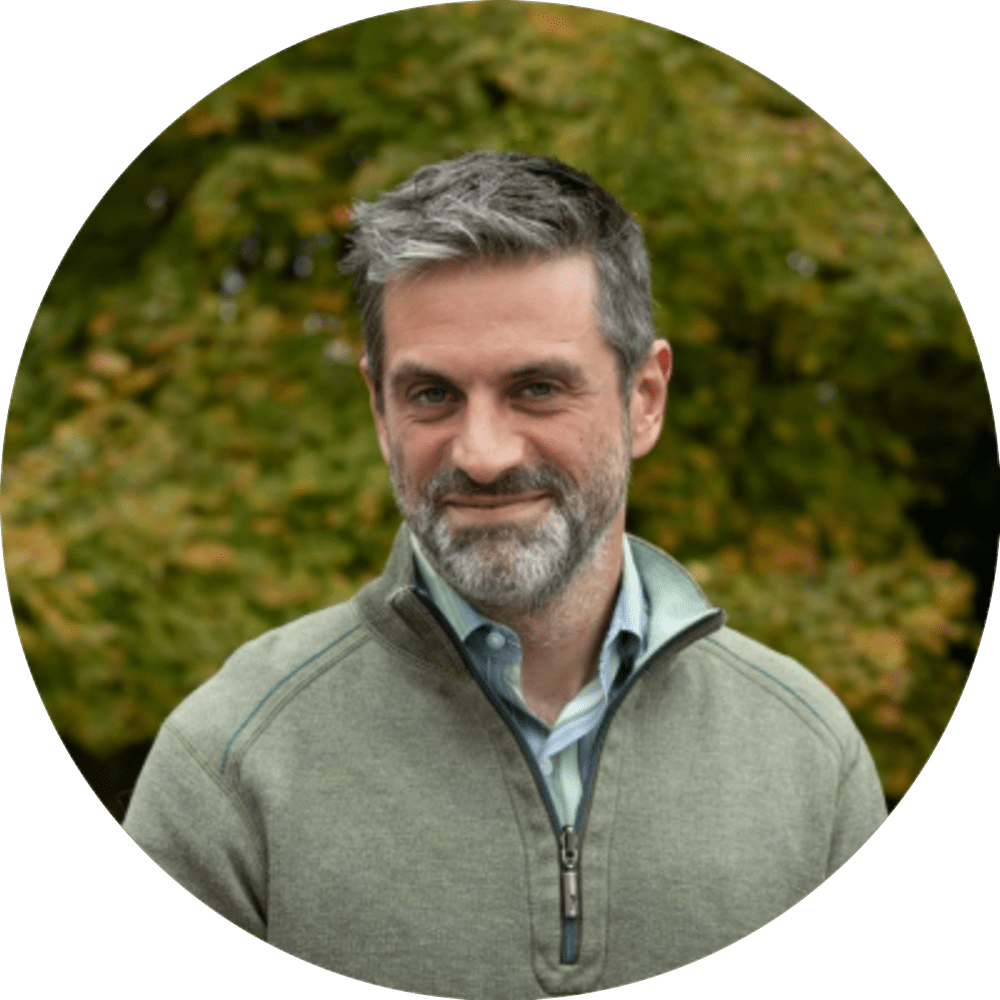 Lucas Burke
Vice President, Information Security Governance, Risk & Compliance
Radian
Lucas is an Executive Information Professional with experience in many verticals including Fortune 500, FinTech, Financial Services, Insurance, Higher Education, and Non-Profit. Lucas has been working in cyber security for 20 years and currently acts as Radian's Vice President for Information Security Governance, Risk, and Compliance. He has diverse experience as a HIPAA security officer, CCPA/CPRA privacy leader, and former CISO. Lucas exhibits skills across the security spectrum and has managed teams with diverse backgrounds including analysts, operators, incident responders, threat hunters and engineers. Before shifting to security, Lucas spent several years in Infrastructure and has designed large corporate information networks.
Lucas is active in the security community and often speaks about important topics including risk management, security governance, awareness training, and executive-level communication. When not figuring out how to stop the latest cyber threats, Lucas enjoys spending time with his children, playing the banjo, and hanging with friends around the Dungeons & Dragons table.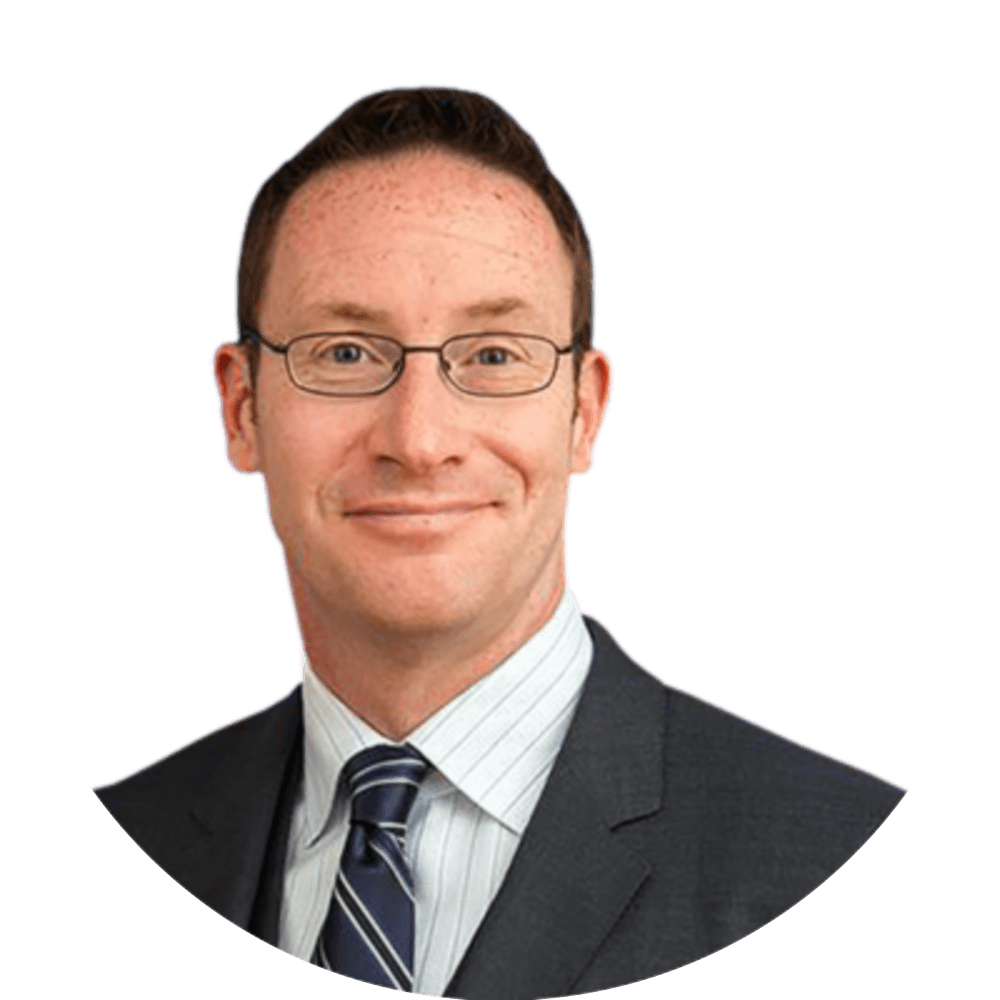 Matt Kelly
Author, Speaker, and Founder
Radical Compliance Consulting
Matt Kelly was editor of Compliance Week from 2006-2015. Prior to his role at Compliance Week, he was a reporter and contributor on corporate compliance and technology issues for magazines such as Time, Boston Business Journal, eWeek, and numerous other publications. Matt now maintains his own blog, RadicalCompliance.com, and writes & speaks frequently on all things GRC.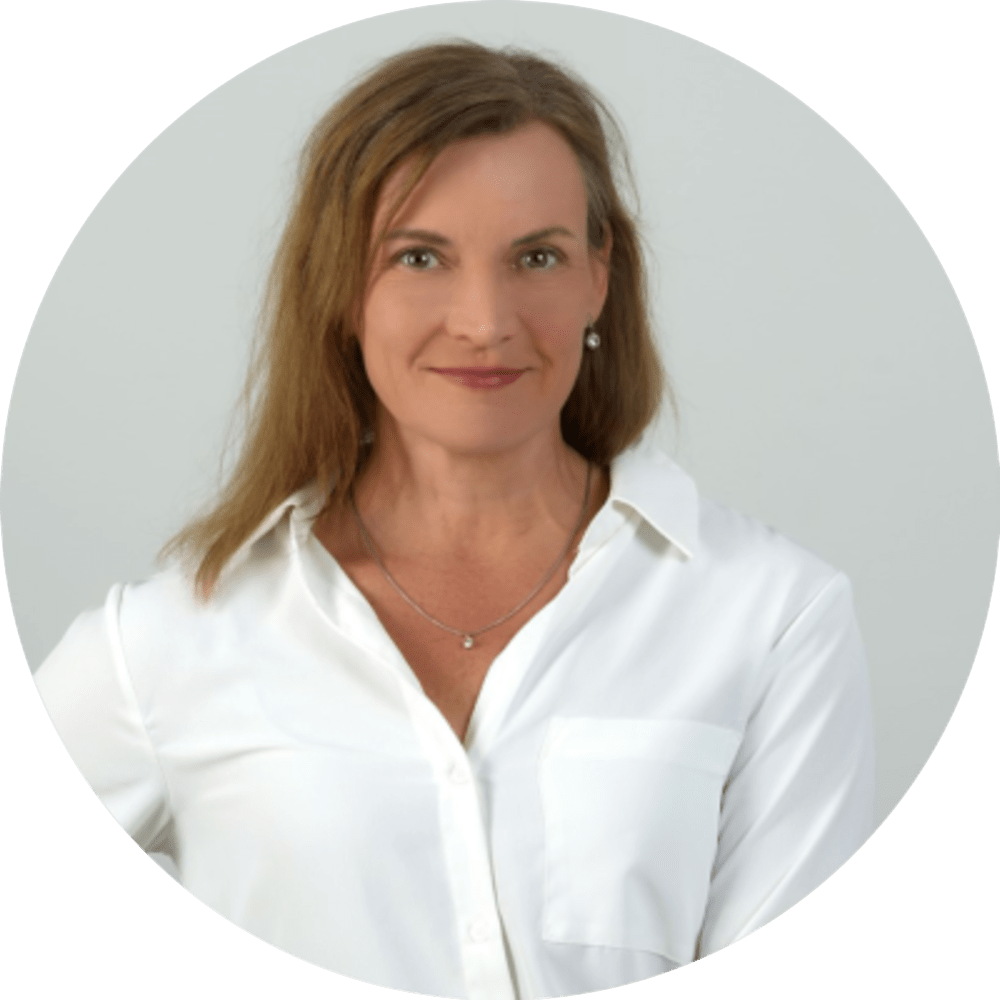 Marilyn Johnson
Chief Sustainability and Communications Leader
Arxada
Marilyn joined Arxada in 2022 and currently holds the position of Chief Sustainability and Communications Leader.
Marilyn has spent most of her 29-year career as an in-house sustainability professional with publicly traded companies including IHS Markit, Clarivate and Weyerhaeuser. She has a passion and determination to advance the opportunities and responsibilities for companies to innovate and create more sustainable futures for all. Marilyn is recognized as one of the top 500 most admired Sustainability Thought Leaders, as shared in the report presented at COP26 in Glasgow.
She has a Master's in Health Science degree from the University of Toronto, Canada, a Bachelor of Arts in Biology and a Bachelor of Physical and Health Education, from Queen's University, Kingston, Canada.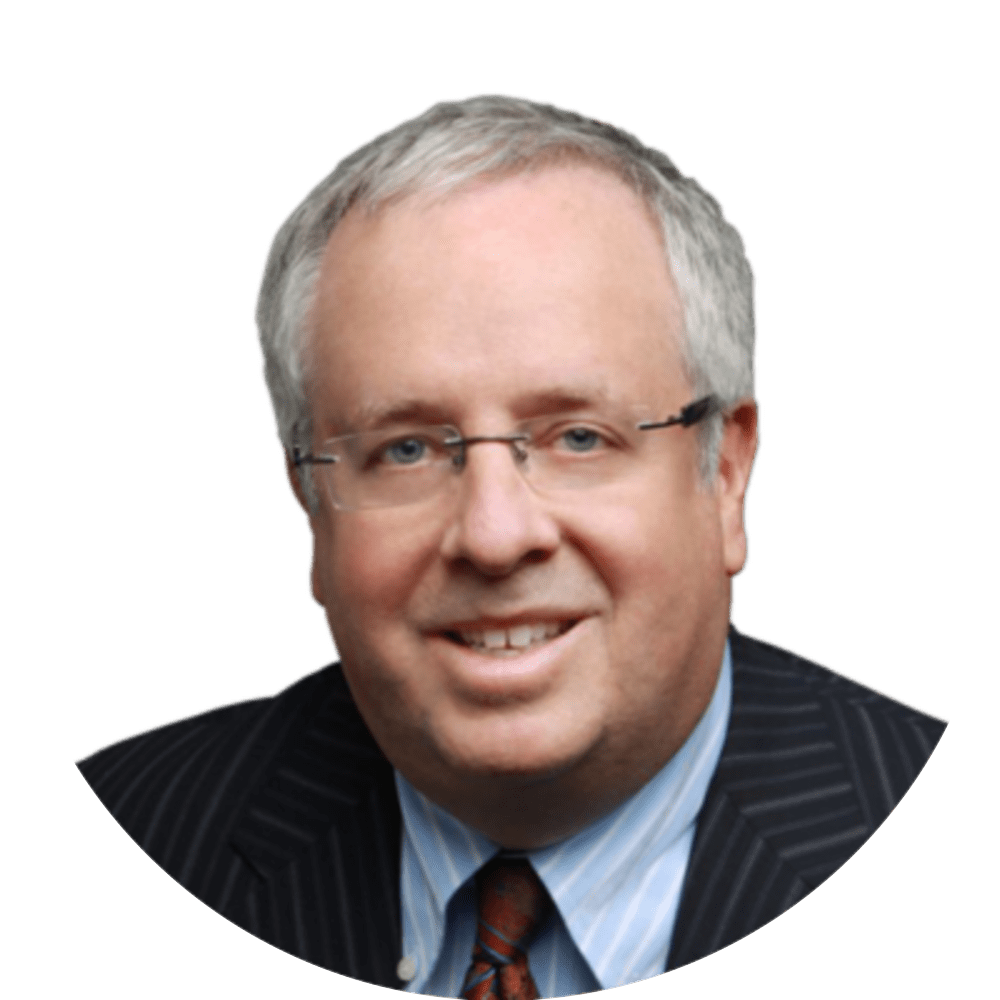 Michael Volkov
CEO and Owner
Volkov Law Group, LLC
Michael Volkov, CEO of The Volkov Law Group, LLC, is a recognized expert in anti-corruption enforcement and defense, internal investigations, ethics and compliance, and white-collar defense issues with over 30 years' experience in practicing law. Mr. Volkov served for 17 years as an Assistant U.S. Attorney in the District Columbia and has served on the Senate and House Judiciary Committees as the chief crime and terrorism counsel to the respective Chairmen. He also served as a deputy assistant attorney general in the Office of Legislative Affairs of the U.S. Department of Justice and as a trial attorney in the DOJ's Antitrust Division. He also maintains the popular legal blog Corruption, Crime & Compliance.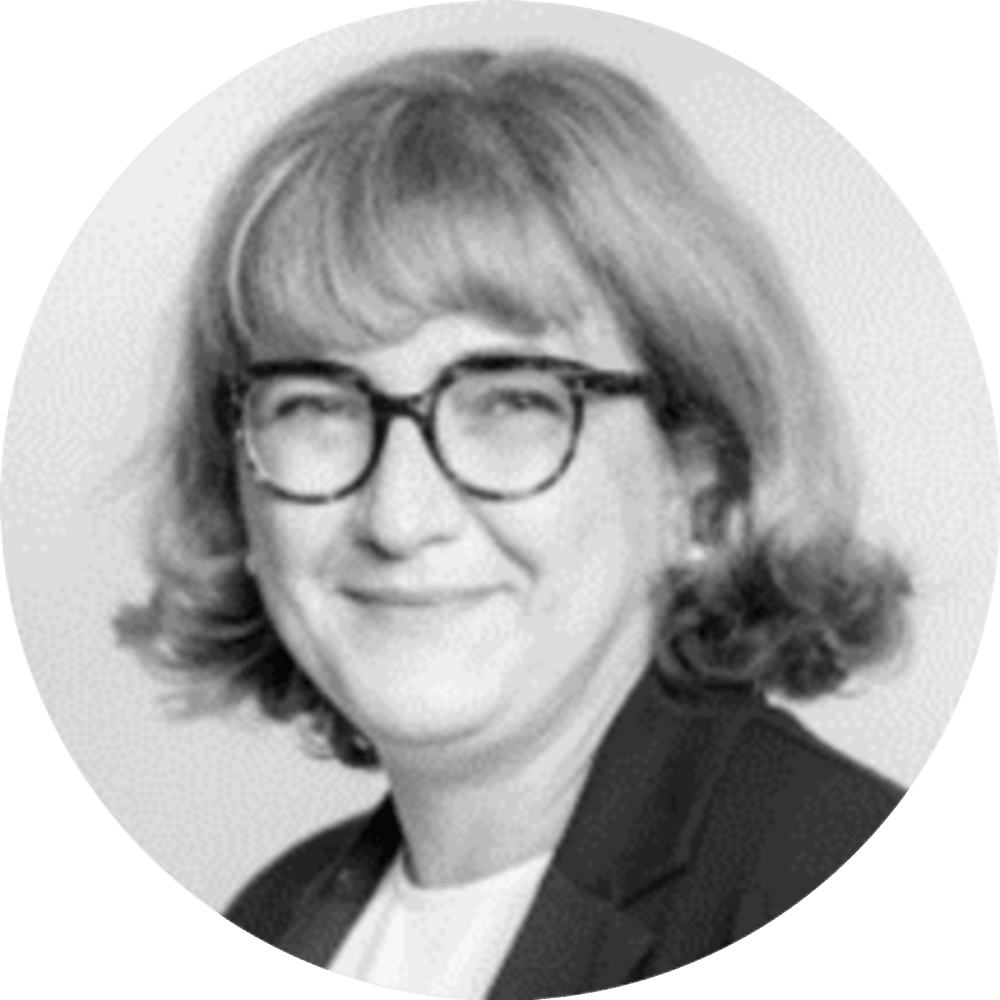 Natacha Lesellier
Partner
Flichy Grangé Avocats
Following 15 years' experience as a senior ethics practitioner within a leading multinational, Natacha Lesellier has developed a recognised expertise in the areas of business ethics, compliance, diversity & inclusion, human rights, ESG and CSR generally. 
She advises and assists her clients, whatever their size, type of industry or level of advancement, on all their various needs (strategy, risk assessment, policies and procedures, communication and training, whistleblowing mechanisms and internal investigations).
Her experience of the corporate world's various stakeholders also allows her to advise her clients on the « soft law » expectations in these areas.
Totally bilingual, she is a choice contact point for foreign companies wishing to deploy their programs within their French entities and for French companies seeking to deploy their programs internationally.
Natacha Lesellier began her career in private practice at Gide Loyrette Nouel in 1995 before moving to L'Oréal in 2001.
She joined Flichy Grangé Avocats in 2021.
She holds a double diploma in Private Law from Paris 1 Sorbonne/King's College London and a master's degree in International Economic Law from Paris 1 Sorbonne.
She was admitted to the Paris Bar in 1995 and is a qualified Solicitor (England & Wales) (non-practicing).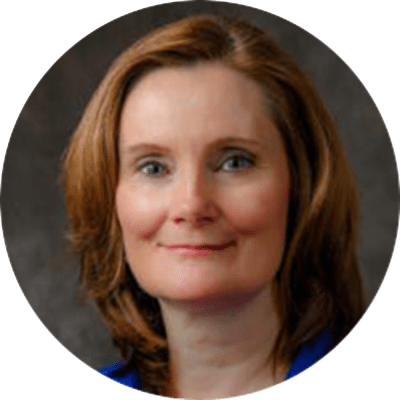 Pat Harned
Chief Executive Officer
Ethics & Compliance Initiative
Patricia Harned is chief executive officer of the Ethics & Compliance Initiative (ECI), America's oldest nonprofit in the ethics & compliance industry. ECI is a research and membership organization comprised by institutions across every sector, each dedicated to promoting the highest levels of integrity in their operations.
Patricia Harned is chief executive officer of the Ethics & Compliance Initiative (ECI). Established in 1922, ECI is a nonprofit with a mission to empower organizations to operate with integrity. 
For nearly two decades as CEO, Dr. Harned has overseen all of ECI's strategy and operations. In that time ECI has become the leading provider of independent research about workplace integrity, the drivers of organizational culture, and effective compliance programs. Dr. Harned is a recognized expert on culture change, ethical leadership, and workplace reporting/retaliation. She leads ECI's advisory service practice. Clients have included 200+ prominent organizations, often working to regain stakeholder trust following significant matters of misconduct. Dr. Harned has participated as a member of several independent monitoring teams, imposed by federal enforcement agencies as a part of corporate settlement agreements.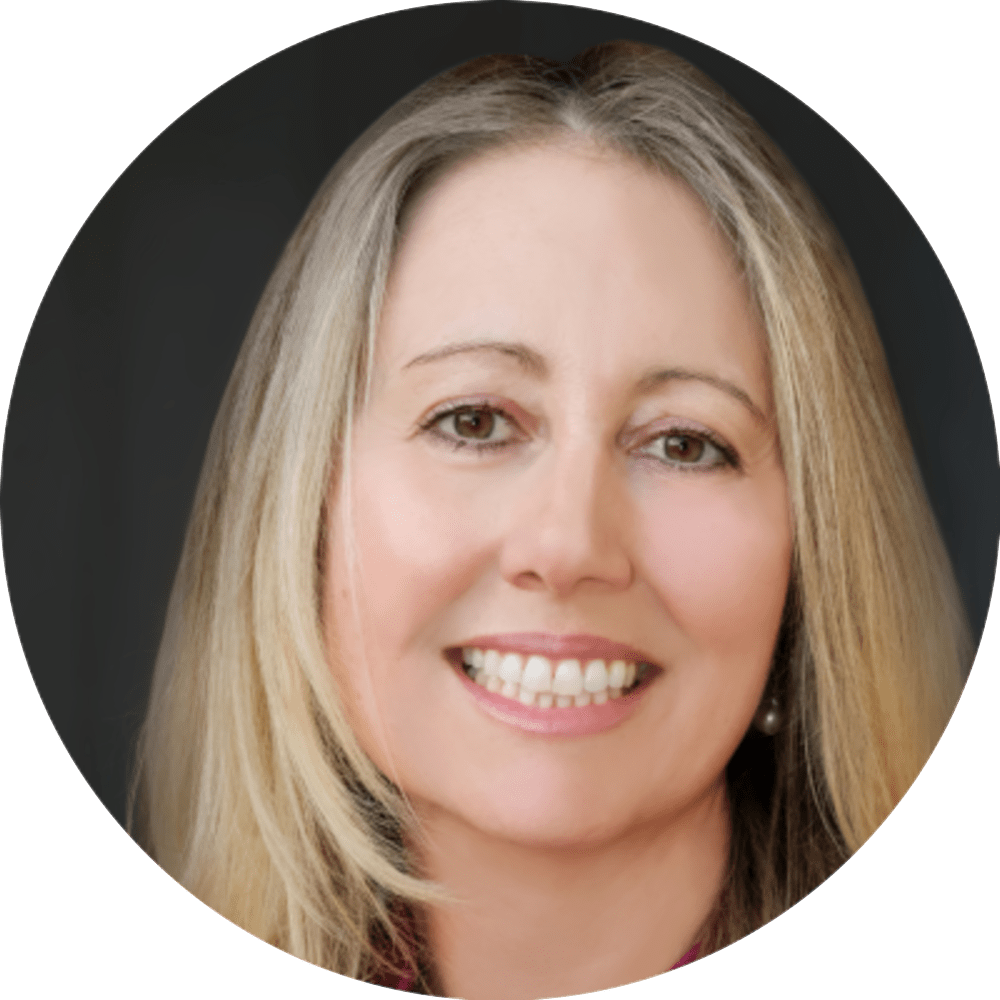 Rebecca Walker
Partner
Kaplan & Walker LLP
Rebecca Walker is a partner in the law firm of Kaplan & Walker LLP, a law firm specializing in corporate compliance and ethics located in Santa Monica, California and Princeton, New Jersey. Ms. Walker advises clients on the development and implementation of compliance and ethics programs that are tailored to each client's legal risks and business needs and that conform to applicable government requirements and pronouncements regarding effective compliance programs. Ms. Walker has worked with numerous organizations on the design and implementation of the components of compliance and ethics programs, including risk assessment, codes of conduct and other compliance policies, compliance training, helplines, investigation procedures, monitoring and auditing systems, program structure and program documentation. She has also developed and conducted numerous training sessions for employees and boards of directors in the areas of conflicts of interest, social media compliance, anti-corruption, sexual and other forms of harassment, reporting misconduct, and general compliance.
Ms. Walker has conducted numerous assessments of compliance and ethics programs. She also currently serves as a corporate monitor. Her clients have included companies from the consumer products, apparel, financial services, pharmaceutical, healthcare, banking, advertising, consulting, telecommunications, energy, retail and airline industries, including many companies in the Fortune 500.
Ms. Walker received her B.A. (magna cum laude, Phi Beta Kappa) from Georgetown University and her J.D. (cum laude) from Harvard Law School. She is the author of Conflicts of Interest in Business and the Professions: Law and Compliance, published by Thomson West in 2005. She is the co-author of Safeguarding Intellectual Property and Preventing Corruption in the Global Supply Chain, published by The Conference Board in 2012; the Anti-Corruption Compliance Program Benchmarking Survey, along with Jeff Kaplan and the FCPA Blog, which was published in 2011, and Finding the Right Balance: The Essentials of Third Party Ethics Programs, a survey of third-party compliance and ethics programs conducted with The Conference Board in 2008. Ms. Walker has published numerous articles regarding compliance and ethics and is a contributing editor of ethikos, a leading compliance and ethics journal.
Ms. Walker chairs the Practising Law Institute's annual Compliance and Ethics Institute in New York and and their annual Advanced Compliance Workshop in San Francisco. She is a frequent speaker on compliance and ethics issues, including for the Practising Law Institute, The Conference Board, the Ethics and Compliance Officer Association and other legal and business groups. Ms. Walker serves on the Advisory Boards of the Complete Compliance and Ethics Manual, a publication of the Society of Corporate Compliance and Ethics, and the Corporate Compliance Center at the South Texas College of Law.
Richard Hollis
Chief Executive Officer
Risk Crew Limited
Richard Hollis is the Chief Executive Officer for Risk Crew Limited a unique London-based information security governance, risk, and compliance (GRC) management consulting firm specialising in providing creative, cost-effective, independent cyber risk management and security awareness training solutions. Richard possesses over 25 years of "hands on" skills and experience in designing, implementing, managing, testing, and auditing enterprise level information security programs.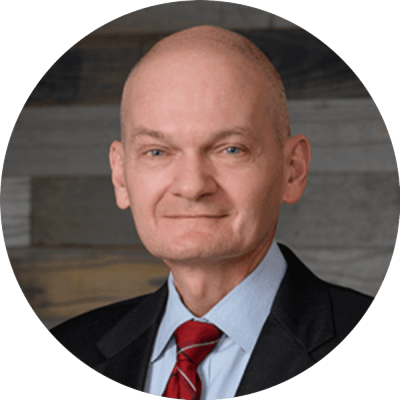 Shon Ramey
General Counsel
NAVEX
Shon has focused his legal career on corporate law and regulatory and compliance matters. In more than 25 years of practice, he has managed corporate law departments and counseled multi-national corporations on transactional and compliance matters. As NAVEX's general counsel, he is responsible for the legal department, and provides direction and oversight to the human resources and global privacy functions. 
Shon previously served as general counsel for various publicly traded and private companies, with concentrations in technology and energy. Shon has also been a partner or senior counsel in some of the world's largest law firms, including Baker & McKenzie and SNR Denton (now Dentons). Shon is a graduate of Park University and the University of Virginia School of Law.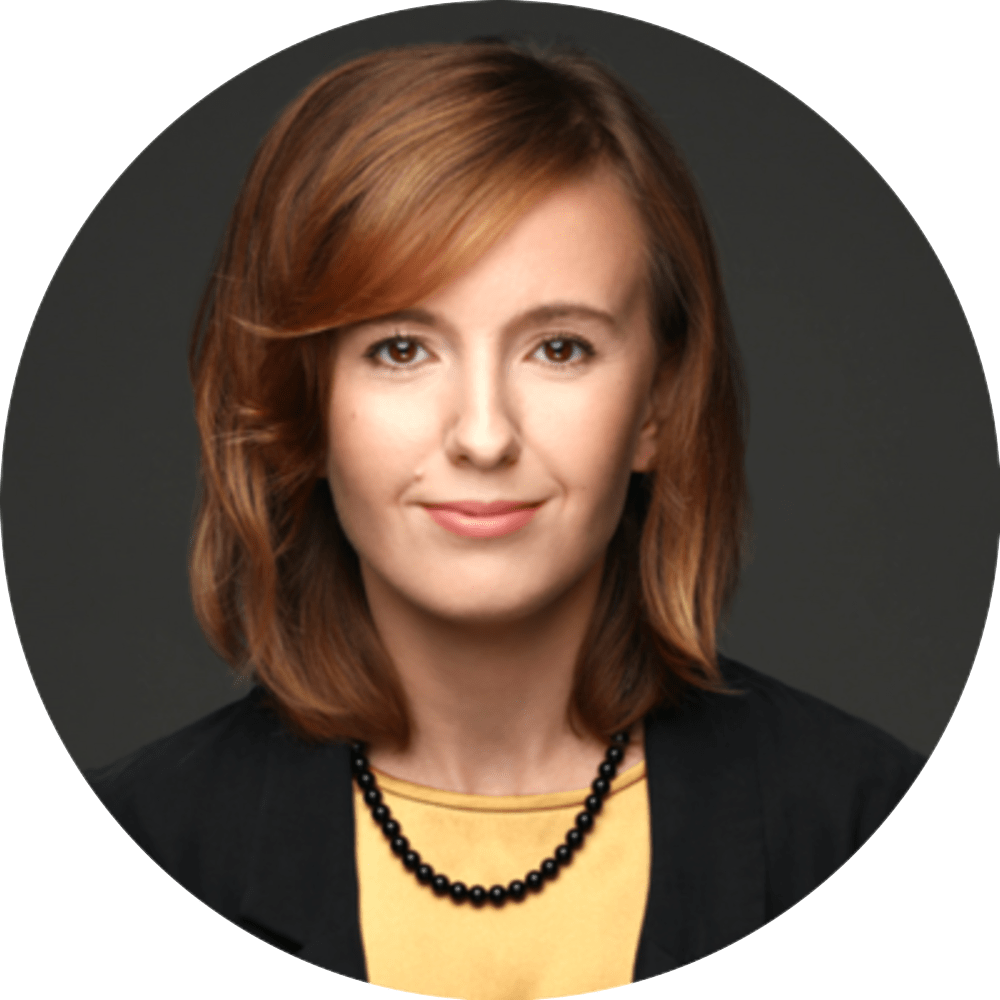 Vera Cherepanova
Ethics Advocate, Consultant, Author
Studio Etica
Vera Cherepanova is a former Regional Compliance Officer and author of "Compliance Program of an Organisation." Vera has worked on the ground in Eastern Europe, CIS and Russia, one of the key emerging markets. Taking her experience in addressing the cross-cultural challenges of ethics and compliance, Vera currently consults with international corporations, non-profits, wholesale and retail establishments, and small to large businesses, advising them on E&C programs. Vera speaks Russian, English, French, and Italian.