NAVEX ESG™
Conflict Minerals Management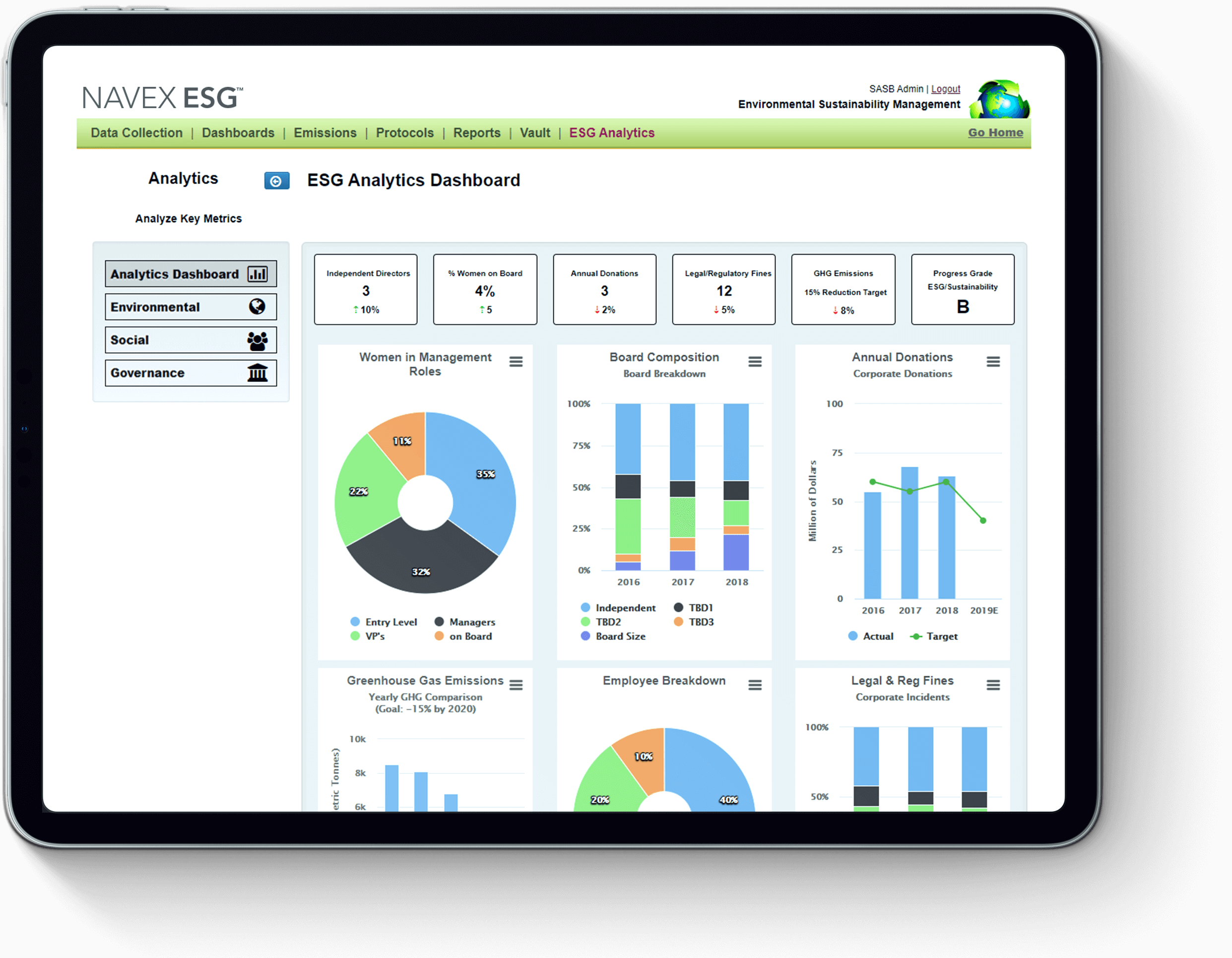 Conflict Minerals Management Simplified

Integrate Suppliers for Automatic Monitoring
Automatically pull supplier data from an ERP, or request that vendors submit their CMRT reports in a secure online vendor portal. Normalise your supplier lists and maintain an auditable version history of conflict minerals reports.

Conflict Minerals Report Templates
Effortlessly create reports for customers using the standard RMI (Responsible Minerals Initiative) format. Generate Form SD for SEC Dodd-Frank compliance.

Manage Sourcing Risk Within the Supply Chain
NAVEX ESG automatically updates smelter information across the globe with data from RMI and sends alerts when suppliers are out of compliance. Easily evaluate suppliers to diversify the supply chain and make your business more resilient and compliant.
Thank you! We will be in touch shortly. If you have an immediate question, please feel free to contact us at +44 (0)20 8939 1650.
Mitigate Risk, Meet Reporting Deadlines, and Drive Action
NAVEX ESG makes it easy to track, measure and manage sustainability data across your organisation with insights into performance and risk.
CSR/SUSTAINABILITY/ESG
Enviromental sustainability management with integrated standards & reporting frameworks to meet requirements
RESPONSIBLE SOURCING
A responsible supply chain protects your brand, secures materials, reduces risk (plus conflict minerals) and improves supplier relationships
DOCUMENT VAULT
Centralise documents like corporate responsibility policies, environmental ISO compliance procedures, and audit related documents