Newly released!
The 2023 Top 10 Trends in Risk and Compliance provides you with guidance on where to focus initiatives and resources for the year ahead. It is no secret that managing a truly effective governance, risk and compliance (GRC) program is challenging, and becoming more so every year. With the twin pillars of regulations and integrity as guideposts, NAVEX consulted with industry experts to compile this annual assessment. It delivers their best thinking about what GRC professionals and other leaders should consider and prepare for in 2023.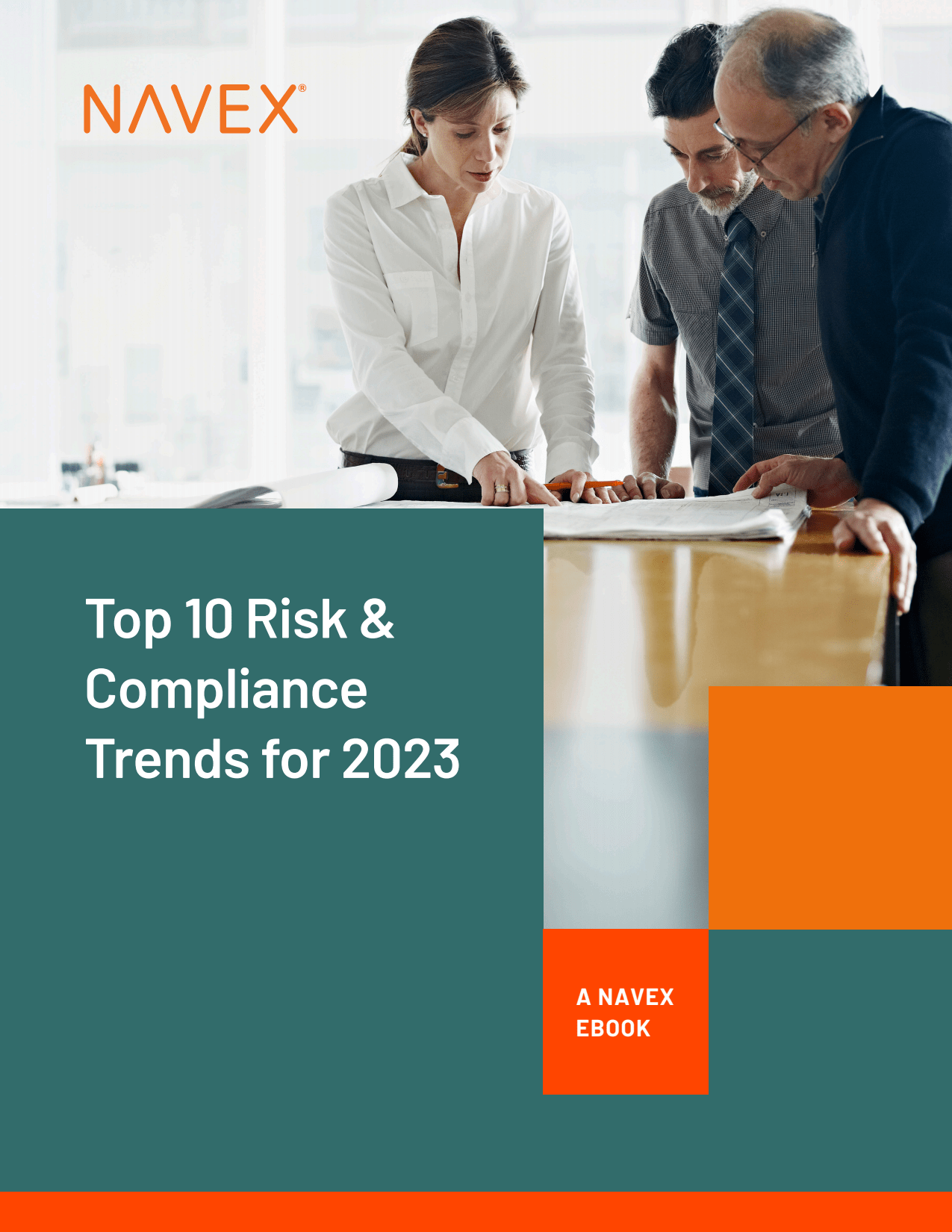 Complimentary Download
We respect your privacy and won't share your information with outside parties. View our privacy statement.
Thank you for downloading!