Benchmark Report
2018 EMEA & APAC Culture and Compliance Benchmark Report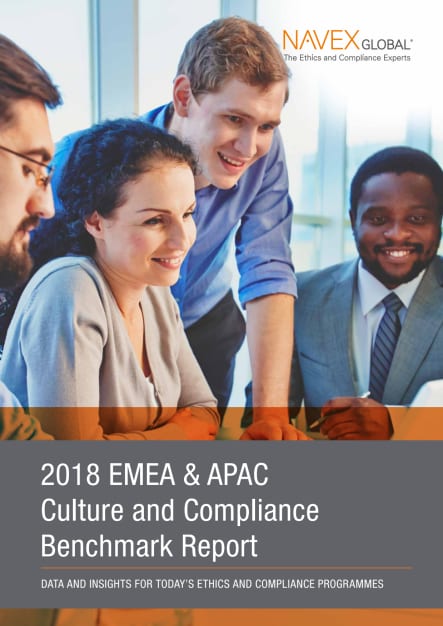 Get instant access to the Benchmark Report
Wir respektieren Ihre Privatsphäre und geben Ihre Informationen nicht an Dritte weiter. Sehen Sie sich unsere Datenschutzerklärung an.
About this Benchmark Report
Benchmark your ethics and compliance programme against peer EMEA and APAC organisations. Programme performance indicators, methodologies and best practices are discussed, allowing E&C professionals to evaluate and improve their own programmes and make effective updates.
For anyone responsible for:

Ethics and compliance programme management

What you'll learn from our surveyed organisations:

How to determine whether your ethics and compliance programme aligns to similar programmes and approaches at peer organisations
How to fairly assess the performance of your programme components to make the most of what you have prior to integrating additional capabilities
How to strategise and prioritise next steps for your programme to improve and grow

Page length:

40 pages